(Last Updated On: August 19, 2022)
Regardless of your preferences, a clit sucking vibrator is sure to bring a mind-shattering orgasm. Plus, you can use it by yourself or spend some wild nights in between the sheets with your partner.
Personally, the unique flower design and a huge amount of likes made me research the rose clit sucker vibrator thoroughly. Here are my findings.
Let's get straight to business!
Best Seller in 2023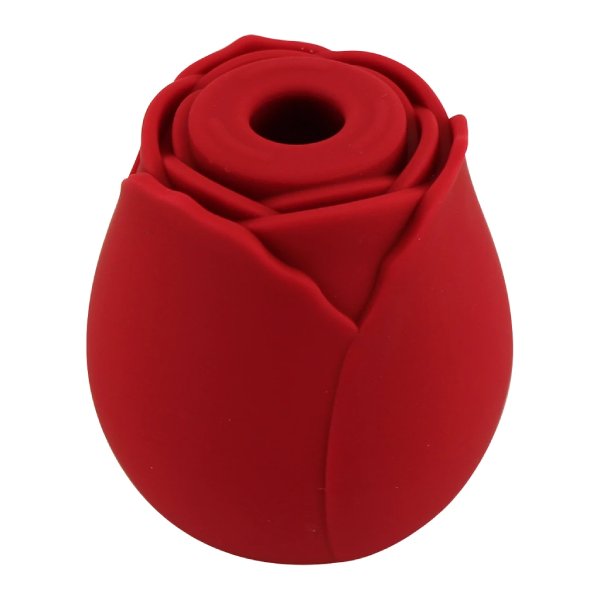 In the last couple of months, this social networking service was shattered by reviews about the Rose Vibrator. Honestly, I didn't know TikTok had this side, so I had to check it out when I heard about it. And I'm happy I did because the first thing I stumbled on was this suction-based sex toy.
Typing in one of the many hashtags created specifically for this gadget, you will be overwhelmed with videos reviewing or describing the product, and you can even find memes. And like everything else in the world – there are good things, and then there are bad things.
Get to Know the Rose Vibrator
Deemed as an Amazon bestseller for a while now, this clit sucking vibrator is something everyone is raving about online. Within a blink of an eye, it climbed the top of many vibrator lists just in one day – with one video, it went from zero to hero!
The company behind Rose Vibrator is called Adorime. They work through Amazon and other big retail sites like Etsy, primarily dealing with clit sucking vibrators. But like any other sex company, they move around with different products as well. The Rose Vibrator actually has a name that is longer than the one everyone uses Sucking Vibrator for Women with 7 Intense Suction, Adorime Rechargeable Clit Sucker Nipple Stimulator Sex Toys for Women for Sex, Rose Vibrator.
From this two-line long name, you can see everything you need to know about it. Adorime has many other interesting-looking vibrators that target your clitoris, but this is undoubtedly their savior. Moreover, the market offers a variety of other vibrators specifically for this area, but what makes the Rose Vibrator stand out?
Below we'll get to every feature separately and decide together where we stand when it comes to this toy!
Best Seller in 2023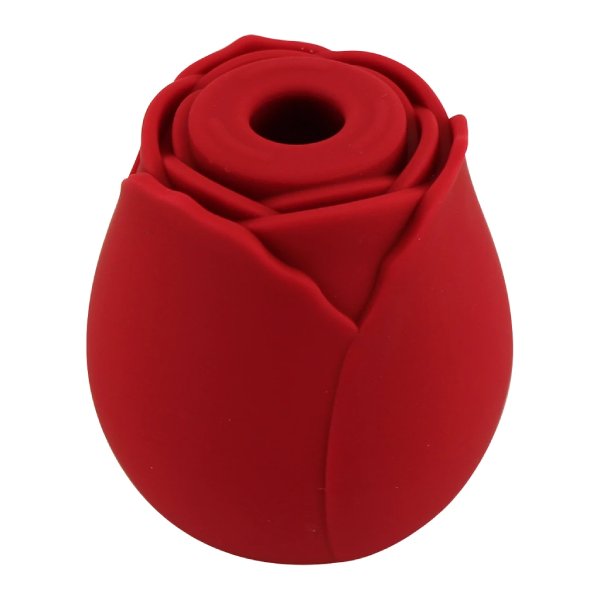 Main Features Of the Rose Vibrator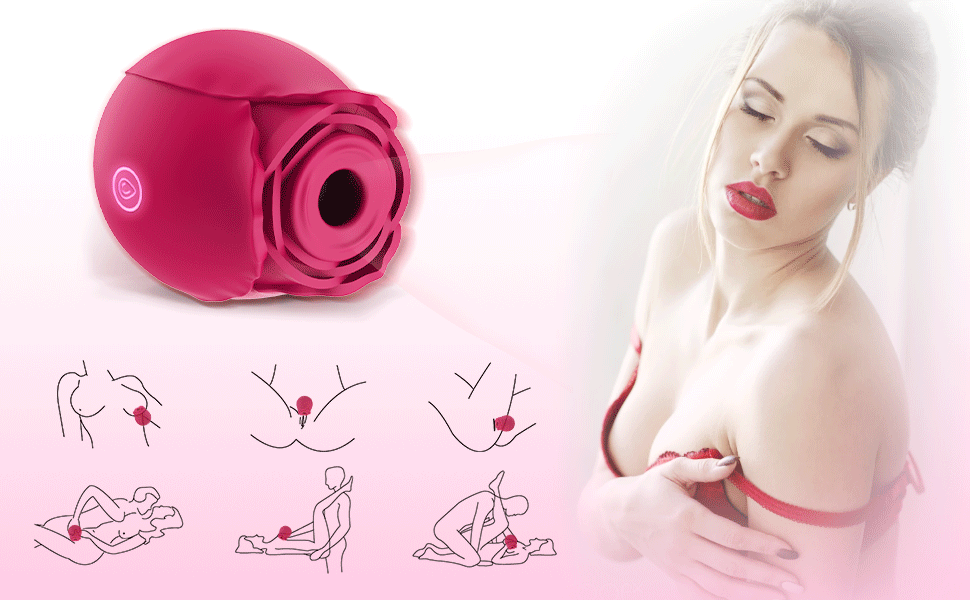 Before we start with the features, I must warn you about this product's varieties you may find on the Internet. Because the company doesn't do its own shipping and mainly works through different retail sites, there are a lot of drop shippers, and some of them might scam you.
Many will try to sell this product through Facebook, Instagram, and even on Amazon or other legit online shops. I would hate for you to miss out on "the adventure of a lifetime" as many are calling it, so I urge you to always recheck and make sure you're buying the real thing and not a knockoff!
That is why you need the feature guide, containing every trait the real deal has!
The Shape
If I were to guess, the shape of this vibrator is what allures most of its customers. Simple and delicate, with a convenient size, no one will ever know that this baby is a vibrator. Talk about being discreet!
Coming in a neat little package, this vibrator has the cutest shape – a rosebud. It may be easy on the eyes, but it is not on your body. Being a sucking vibrator, this toy doesn't just play with your clit, but it can orally satisfy your nipples as well.
I have seen some shapes that come with a long stem of the rose and end with a butt plug, or some that come with a tongue on them, but as I said – this is not the real product we are reviewing.
My point is, always check your retailer!
Wireless Magnetic Charging Pod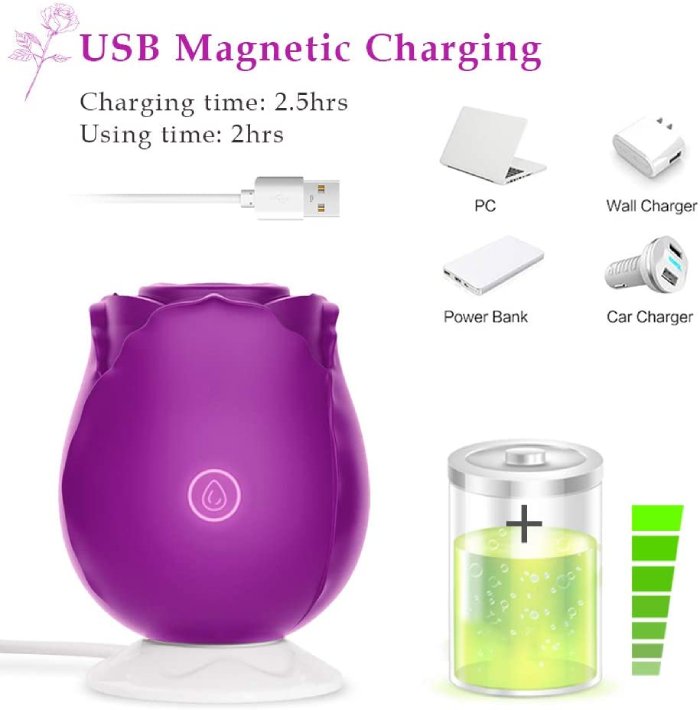 This is the feature everyone loves. The Rose Vibrator is said to provide two hours of non-stop fun. Once you're done with it, the recharge lasts for approximately two and a half hours.
However, the portable USB charger base enables you to recharge it wherever and whenever you want. Simply put your rose on the stall, and the power button will light up, signaling you that it has started the charging process.
Best Seller in 2023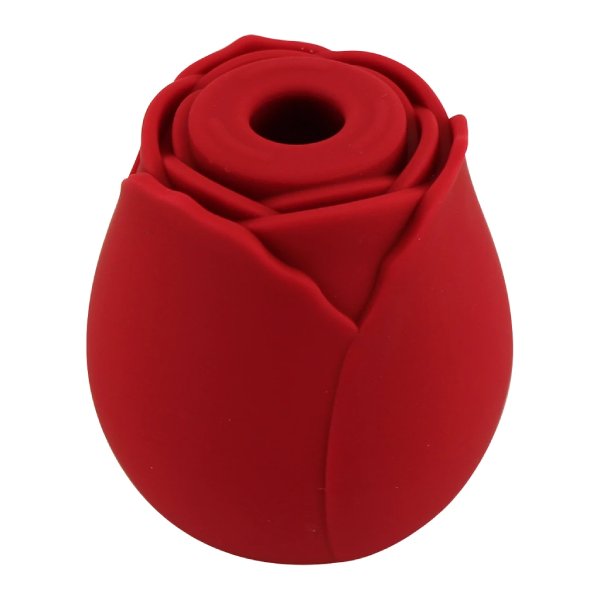 Suction Modes For Your Pleasure
As for the shapes, I saw many versions that came with a different number of suction modes. Nevertheless, the "true" Rose Vibrator comes with 7 different suction styles, each climbing a step further on the intensity scale.
The rotating airflow, coupled with the possibility of tugging, shaking, and buzzing of several levels, guarantees a mindblowing, earth-shattering rollercoaster ride in just 30 seconds.
Silky Smooth Silicone
In general, sex toys aren't FDA approved, and that causes many concerns when buying these products. It puts even more pressure on you, considering you don't want to mess up your body just because you didn't know the effects of a certain material.
Having said that, you can rest assured that this product is safe for use. It is made of silicone, one of the safest and most desired materials for a sex toy. Silicone is generally the material you'll want to look for in sex toys as it is non-porous. This means that it doesn't have microscopic holes to trap bacteria and turn your favorite toy into a germ paradise.
I will highlight this again – be careful when buying your Rose! Some drop shippers will try to sell you one that is not silicone-based. Even if they tell you that it is silicone jelly, don't be fooled! Jelly is the last material you would want for these trusty friends.
Best Seller in 2023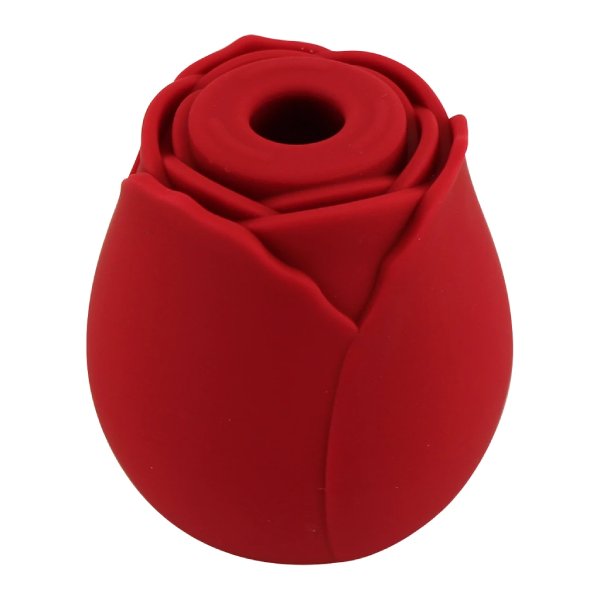 A Waterproof Rose
One of the best things about the Rose Vibrator is that you can use it underwater. Many reviews state that this is the best water sex they've ever had, with one girl sharing, "I felt like I broke some sort of Olympic record for the fastest orgasm!"
I have always wanted to try my vibrator underwater, so I am looking forward to meeting this little fellow again later in the shower!
Rose Vibrator Specifications
Upon distinguishing our product from the rest on the market – copycats as well – let's dive into the specifications of this product.
As I mentioned, the size of this vibrator is what I loved the most – 2.6 inches long and 2.3 inches in width, it is the perfect compact vibrator. You can take it anywhere with you, and no one will ever know that you are carrying a sex toy. It's best for trips where you want to let loose for a while. And you can even hide it in plain sight!
The 1.5 inches opening perfectly matches your clit or lips, making you squirt like a water pistol. No wonder they advise you to always have a towel near you when you come to play with the Rose.
The Rose has 7 suction motions that alternate between pulling and shaking, so doubt not the squirting that is to come when you start using it. Some reviews even say that this was the first vibrator to ever make them unload so much with so little effort and time.
Equipped with a battery life that would last you for straight-up two hours, you can enjoy it morning and night – noise-free! After that, put it on its charger, and while you do some chores, it will be up and running for your next session!
Additionally, this toy is a real confidence builder. A couple of reviews talk about experiencing such intense orgasms that they've never previously thought that was possible. Exploring your body's hidden treasures has never been as fun as with this little fella. And the waterproof feature is just what most of us were looking for! You can let your imagination run wild and free and try every possible idea that crosses your mind.
If you are afraid that your neighbors might judge you – because we all have that one snoopy neighbor – or if you're not living alone and think that this might start a very awkward conversation, then the Rose Vibrator is the right pick for you. Although, you would have to try your hardest to keep quiet. But as far as camouflage goes, this is the one!
The beautiful pink color can be swapped for a violet one. Whichever one you choose, the effect will stay the same. Needless to say, every Rose comes with instructions, and if there are any problems, you can always address the company – providing you bought it from them.
How to Use the So-Called "Soul Snatcher"?
The instructions I mentioned give you everything you need to know about the product. Yes, they even went so far as to include pictures on how to use it.
Similar to every sucking vibrator out there, the Soul Snatcher – as the Internet calls this product – can be used on every sensitive part of your body where you want to feel this kind of sensation. The most simple way to use it is to separate the labia and place the suction pad directly on your clit. Then just turn it on and wait to see what happens. Simple, right?
Many have used it as a way of foreplay or teasing sessions for your partner – guiding them to the start on what promises to be an eye-rolling, head-dizzying ride! Some even say that they couldn't form coherent thoughts from the pleasure they felt, leaving them to the mercy of their partner.
Best Seller in 2023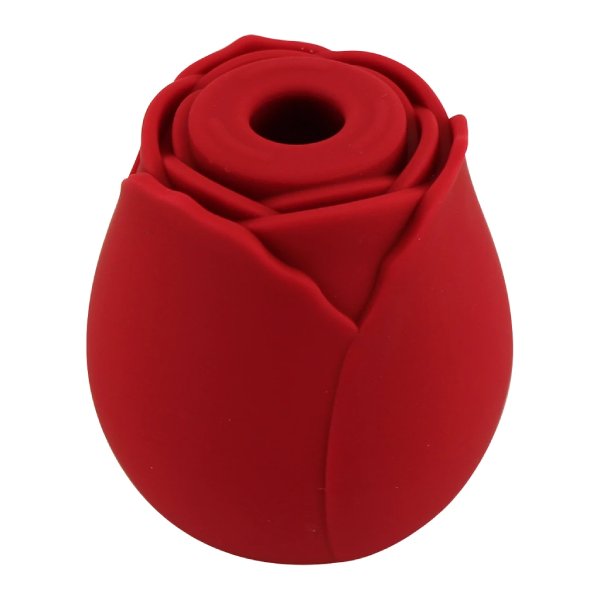 Cleaning the Rose Vibrator
It is essential that you clean every sex toy that is in your drawer after you use it. Leaving your toys unkempt can bring you many troubles that you could have avoided easily – so let's not get to do that.
Considering this is a waterproof vibrator, the Rose Vibrator is among those that can be cleaned the easiest. Although, I wouldn't advise you to just use a towel and call it a day. After all, bacterias go straight for the unkept and disregarded toys.
So far, I've used warm water and disinfectant soup on all my other toys, and it's advisable for this toy as well. It would be best to have a toy cleaner, but if you're someone like me who always forgets to purchase one, well, the previous method works too.
When you are finished washing it, place it upside down and let it dry. It shouldn't take long to dry because it is small in size. And as I said, you can leave it on your nightstand – I doubt that anyone would figure out what it is. And even if they do – this is not something you should be ashamed of.
Easy to clean and easy to dry… Is there anything more that we need?
Decision Time: A Verdict On the Rose Vibrator
Here we are – we have come to the final step. The first thing that spoke to me was the shape – I'm all about roses. Then, considering every feature on it, I would be a fool not to try it out. So I did the next best thing I knew and immediately pressed that order button on Amazon.
As I emphasized multiple times, checking where you're buying this holy grail is of utmost importance. Many drop shippers will try to sell you a Rose that is way out of the features I've mentioned, maybe even luring you in with other "plus never-seen-before features". But if I were you, I'd skip them and pay those extra bucks.
It might not be cheap but as with everything in life, you always get what you pay for. And for just $50, you get a friend for life! Scratch that – you get a soul snatcher!
Pros and Cons For The Rose
Pros
Super quiet
7 different sucking motions
2 hours of working time
Waterproof
Cons
Material can be hard for sensitive skin
Suction might not be powerful enough for more experienced users
Best Seller in 2023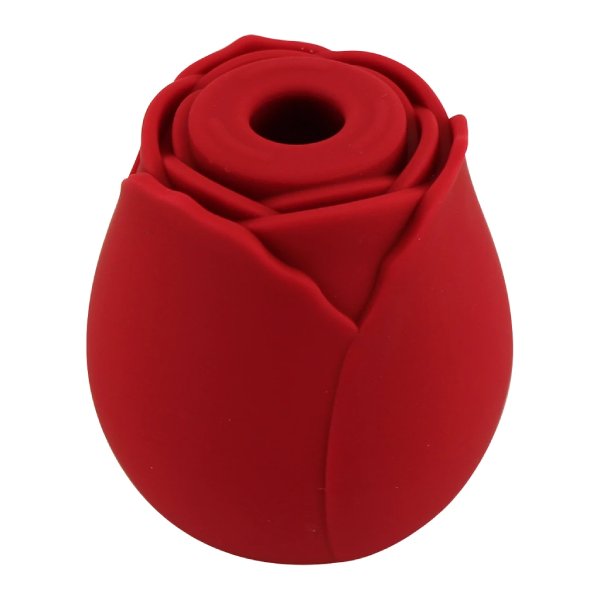 What Are the Alternatives?
As I said, you can always go for some of the variations of the Rose Vibrator. However, I would still tread carefully there. Read more on the kind of sex toy you're looking at and compare it with the facts given in this fine print.
Having said everything so far, not everyone would like this vibrator – everyone has their preferences. So, if you think that the Rose is not the right choice for you, I will add some alternatives that you could consider!
Great alternative
Are you someone who is constantly travelling and taking long flights from one place to another? If that's the case, I'm guessing that you sometimes need a pick-up along the way. Then look no further!
This is the best suction vibrator that is affordable for anyone. Moreover, it is so easy to use that every beginner will be thrilled they made this choice. Don't be fooled by the simple look this clit sucking baby has. That is the whole point of it. It is even in the name!
With a size that matches your palm, the Traveler comes with 11 quiet-as-a-mouse programs. So if you are feeling adventurous enough and think that you can stay quiet during a long flight, try jumping into the bathroom and give this little fellow a try!
Premium Option
It is more expensive than other vibrators of this kind, but the whole point of this toy is for you to enter the world of ecstasy guided by your partner. The We-Vibe Melt comes with a mobile app, making it the perfect toy for you and your partner.
They can use it from the other side of the bed – or for that matter, the other side of the world – and give you a mindblowing orgasm. The love-hate relationship with this one is the size.
Some say it is too small, and it's just enough to cover smaller clitoris, totally putting the bigger girls out there in the shade. Yet, some consider this feature to be the best part because it allows you to be penetrated at the same time while this buddy shakes you senseless.
To that, I'd say double trouble here I come!