(Last Updated On: June 18, 2023)
We-Vibe Unite and the Match are two siblings that along with the We-Vibe Sync complete the triplets that is the We-Vibe Couples Vibrators range. I'm going to focus on the We-Vibe Match and the We-Vibe Unite here, since both of these vibrators are pretty similar, with some small differences.
The small differences, however, can be quite significant when using the vibrators. Let's start with our We-Vibe Unite review, and match it up with the We-Vibe Match review.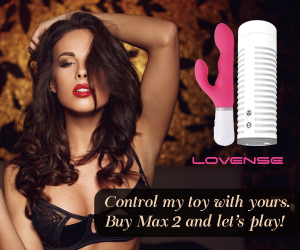 Affordable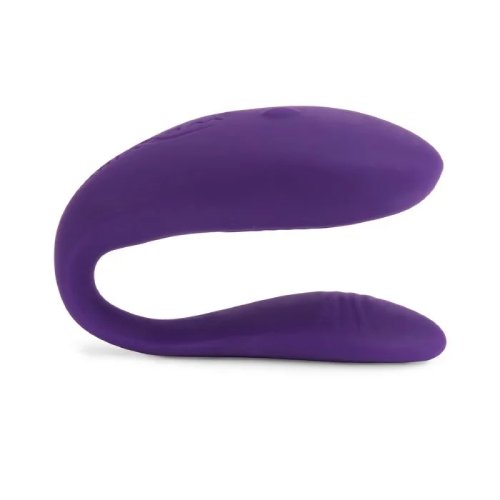 More features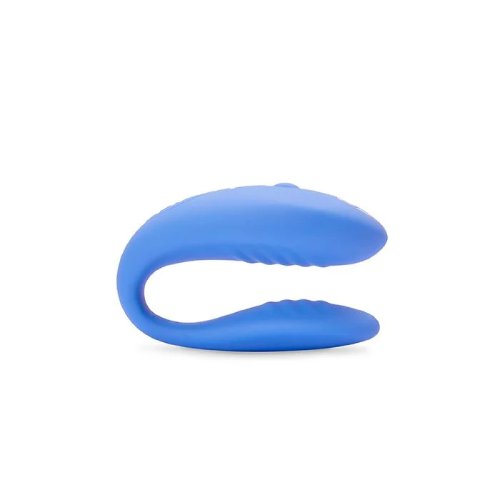 We-Vibe Unite And We-Vibe Match Pros And Cons
Pros
Silicone coated body is non-porous, hypoallergenic, phthalate-free
Rechargeable
Strong, rumbly vibrations
Waterproof (We-Vibe Match)
Low noise
A good mix of vibration and intensity patterns
Flexible
Low power alert
Remote control (varies for Match and Unite)
Cons
We-Vibe Unite Review — Features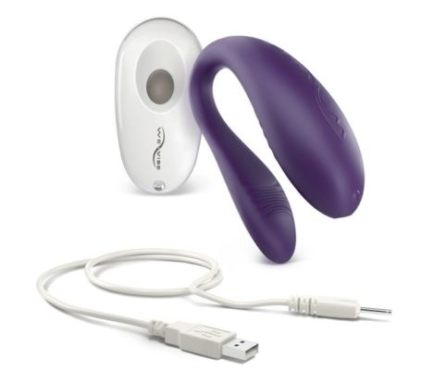 The We-Vibe Unite is the most affordable couples vibrator from the company. The lower price, however, also comes with giving up some features. An obvious annoying part, of course, is that the Unite isn't waterproof. Instead, you will have to make do with splashproofing. That isn't so bad by itself, but in a world of premium vibrators, it seems a bit of a letdown. Anyways, the We-Vibe Unite can handle some water for cleaning, however, it cannot be submerged.
We-Vibe Unite Remote And Patterns
As a remote control vibrator, the We-Vibe Unite offers the basic feature set. As in, it can be controlled by the remote. However, the remote includes only a single button, and that has to work through all available options. If you have previously used We-Vibe products like the We-Vibe Touch, you may already be familiar with the single-button control.
Pressing the single button will have to work to cycle you through the 10 intensity and pattern settings available on the vibrator. To elaborate, the We-Vibe Unite has three intensity settings, followed by seven pattern settings.
Affordable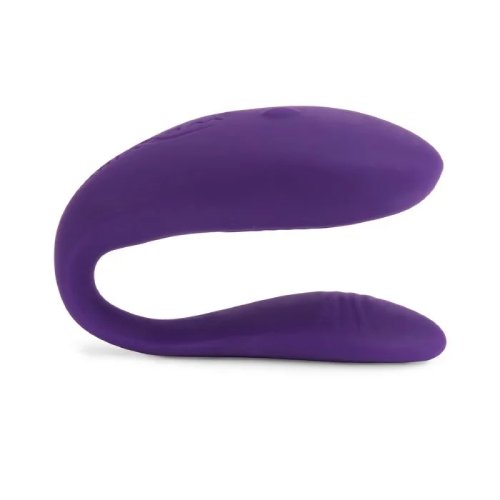 Since the We-Vibe Unite vibrator is meant to be used during sex (don't take solo play off the table yet!), having a remote can be amazing in terms of adjusting power and intensity of the sex toy while you have penetrative sex with your partner. It should be noted, that the use of dildos with the couples vibrator is discouraged, simply because friction between the friction between them may move the We-Vibe Unite couples vibrator out of its place.
The range on the We-Vibe Unite vibrator remote is about 3 meters. While it is no match to the global reach of the We-Vibe 4 Plus that comes from its We-Connect app compatibility, it is enough for some hot times with your husband or just regular solo play for yourself!
We-Vibe Unite Charging And Power
Like many modern vibrators, the We-Vibe Unite uses USB recharging to get its juice. If you don't have a proper socket handy for AC to DC conversion, you can also charge your device via the USB port on your computer. It might take a few hours for the first recharge, so be patient and let the device do its charging.
Generally speaking, the We-Vibe Unite claims a play time of 60 minutes after a full charge. The time is dependent on intensity settings, so there is a very real possibility that most customers won't see the play time to be in the range of 30 minutes.
The We-Vibe Unite offers deep, rumbly vibrations. It is the weakest of the three couples vibrators on offer. But, knowing We-Vibe, it is fair to say that even the least powerful vibrator does a decent job. In any case, do not go for the We-Vibe Unite is power and control are your top priorities. If you do enjoy (relatively) low power and single button controls, the We-Vibe Unite is exactly the couples vibrator you want.
We-Vibe Match Review — Features
As close twins go, the We-Vibe Match is pretty similar in features to the We-Vibe Unite we've just seen. There are a few small differences here and there, and that's what makes the We-Vibe Match the more expensive of the two, and slightly more feature-rich.
We-Vibe Match Remote And Patterns
The remote is one of the major differences between the We-Vibe Unite and We-Vibe Match. The Match has a greater variety of functions available on the We-Vibe Match. This one has four buttons, each offers specific controls over intensity and pattern settings. There are 10 levels of intensity and 10 preset patterns available for the We-Vibe Match, each easily controlled by the remote.
Given the remote has four buttons, two each are devoted to the pattern and intensity settings. A great plus of having so many buttons is that you can cycle through your favorite intensity settings rather quickly.
More features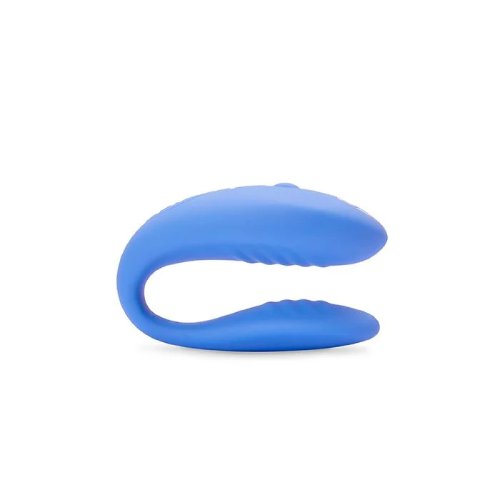 We-Vibe Match Charging And Power
As with the previous category, the Match fairs slightly better than the We-Vibe Unite. It has been built to offer more power, and its rumbly vibrations certainly are stronger than the We-Vibe Unite. It charges via USB, and offers about 30-60 minutes of play time.
Waterproofing
Unlike the We-Vibe Unite, the We-Vibe Match is completely waterproof. It can be submerged underwater, which makes it easier to clean. That also means you could take it to the bathtub, if that's your scene.
We-Vibe Unite And Match — Design And Feel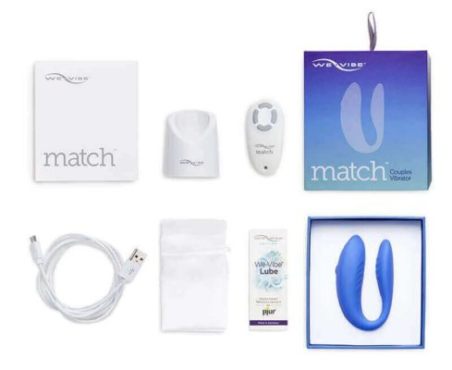 We-Vibe has a reputation for providing excellent packaging for its sex toys. Both of these are no different. The packages are well designed and sturdy, and you almost want to keep them around in the cupboard rather than just throwing them away. We-Vibe Match as well as We-Vibe Unite arrive with the vibrator, a sachet of lube, and a satin carry case inside the box. The Match also has another item – a charging base that holds it steady and secure while the vibrator goes to full power.
The silicone finish makes both sex toys amazing to touch. The matte finish makes the vibrators feel great against the skin. Along with that, the finish also creates a need to use lubricant. Water-based lubricant is the most convenient option when using silicone toys.
As couples vibrators, both the We-Vibe Unite and We-Vibe Match have two arms, placed somewhat in shape of a "U". The idea is to have the vibrators stimulate your clitoris and massage your G-spot at the same time. Both these ends are connected by a thin strip, which makes it convenient to have penetrative sex while you use these vibrators. As a bonus, the vibrations can also stimulate his penis, adding more enjoyment to sex for the couple.
Since most women need more stimulus than simply penetrative sex to orgasm, couples vibrators form an ideal choice and can be very useful, well at least theoretically. Let's see how they perform in action.
Affordable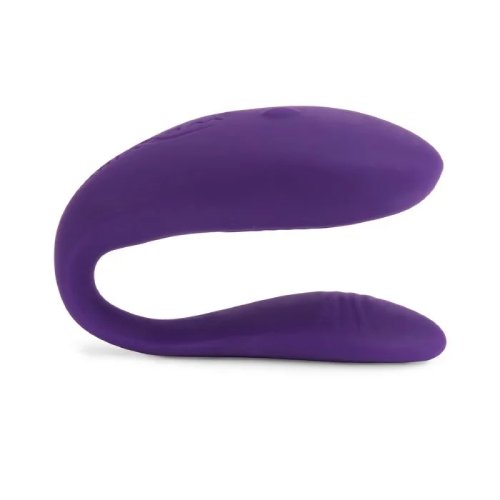 More features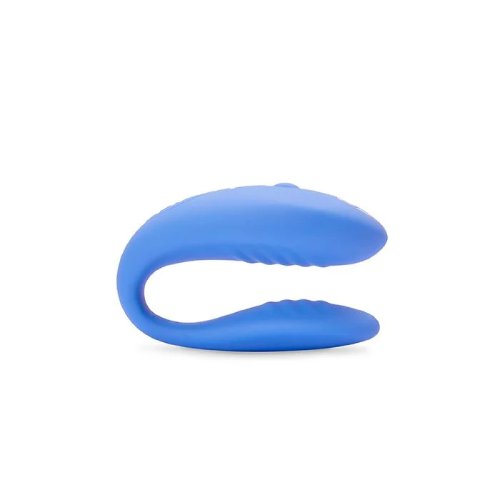 How Well Do The We-Vibe Match And We-Vibe Unite Perform
As performance goes, both these sex toys basically follow the line of their specs. The We-Vibe Match couples vibrator indeed has more power than the We-Vibe Unite. And of course, the easier controls on the remote make the Match a far more convenient option. But, if you are using it as a couples vibrator, high power really doesn't mean so much. The furiously vibrating We-Vibe Match at high-intensity may prove distracting to him as he thrusts. It may also prove to be too much of a disturbance and nuisance for him.
That's not to say that you will unconditionally enjoy running the We-Vibe Match at full throttle. That's more of a preference thing, and many people would rather avoid using the high-intensity settings for long. Both vibrators have some flexibility near the bend, which makes them relatively easier to use, and more convenient to insert and hold in place.
Remote controlling both vibrators is convenient, and they do tend to stay in place, which is useful for using them with penetrative sex as well as when you go solo with these sex toys.
Of course, sex isn't the only thing these vibrators are good for. Having a wireless remote opens you up to so many possibilities of play, including handing the controls over to your partner.
Quick Comparison — We-Vibe Unite Vs We-Vibe Match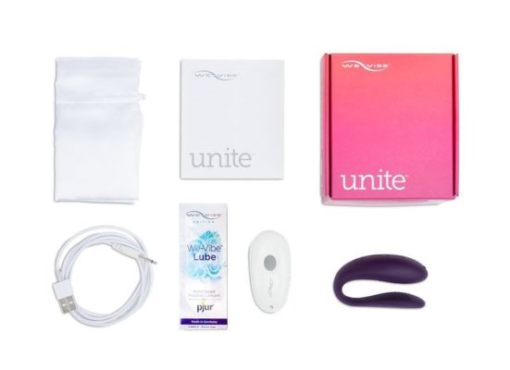 As I said earlier, both of these vibrators are essentially twins. There difference is in some specs, and I have a table here to illustrate that difference. Remember, some values in the table (like power) are the vibrator performance relative to each other, and are not based off some scale.
| | | |
| --- | --- | --- |
| Specs | We-Vibe Unite | We-Vibe Match |
| Power | Low | Medium |
| Patterns | 7 Patterns | 10 Patterns |
| Intensity | 3 Settings | 10 Settings |
| Waterproofing | Splashproof | Waterproof |
| Remote Control | Single Button | 4-Button |
| We-Connect App | No | No |
We-Vibe Match Review And We-Vibe Unite Review — Conclusion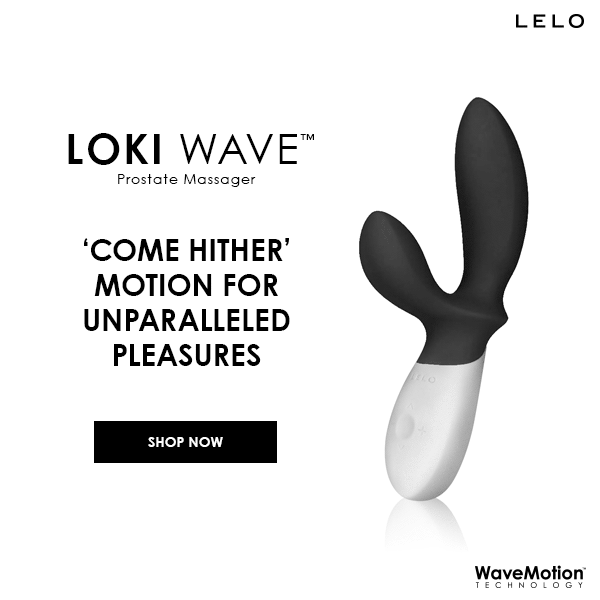 As couples vibrators go, the We-Vibe Match and We-Vibe Unite are both very useful and viable options. Siblings with similar features as they are, they offer more variety for you to pick and get greater value from the product you choose. During the We-Vibe Unite Review, I found many customer reviews were based on expectations. Something that could easily have been avoided with more careful research. So take a good look at the specs and the We-Vibe Match review as well, so you can have a better idea of what you're purchasing and what to expect.
Affordable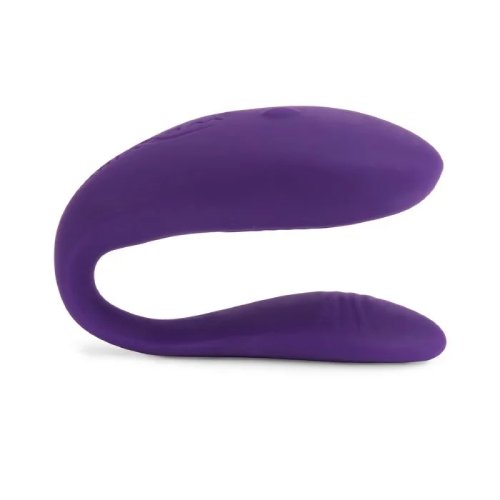 More features