(Last Updated On: September 19, 2022)
Toys don't have to be a solitary activity! Couples ought to play together, and share in on the fun times. Make them a part of your fun times, and you could make sex an even more enjoyable experience. While most toys can be used by couples enjoying together, the Lelo Noa is built especially for use by a couple. Now that's putting the game in sex toys. It's a bit of an unexplored section, and in this Lelo Noa review, we are going to see how good this toy is for all the sexy times to be had.
Coupon Code: Guru
Lelo Noa Features And A Test Of Its Offerings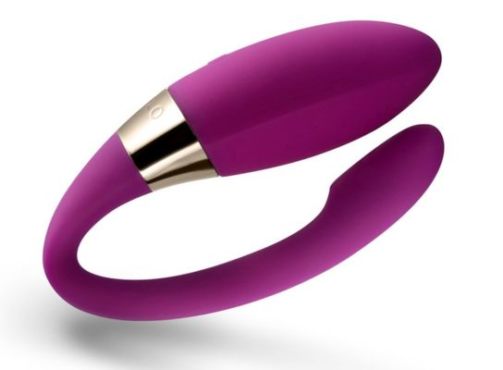 Noa Vibrator And Clitoral Stimulation: Tackling The Big Question
Lelo Noa intends to heighten the pleasure of both parties during sex. For women, it brings the sought after clitoral stimulation that is often desired during vaginal intercourse. While a c-ring like the Tor 2 delivers, the stimulation can't really be consistent due to thrusting. Plus, the man may not enjoy the C-ring.
Noa brings straight up clitoral stimulation, its tail can be bent so while the vibrator touches your clitoris, the tail can be inserted into the vagina so the vibrator can be held in its place. The tail is carefully crafted so it does not get in the way when you're having sex. It's flat and plain, and leave plenty of room for the penis to move.
Coupon Code: Guru
Vibrator Modes And Button
https://youtu.be/d70PVD3EqTA
Lelo Noa has a tiny, near-invisible button on its body. Press it for about 5 seconds, and the vibrator comes to life. You can shut it off by pressing the same button for five seconds. I think five seconds is a bit too much, and a lower limit at something like 2-3 seconds would work better. But then that time spot has been allowed for cycling through the modes.
To keep up with its tiny body, Lelo has skipped adding vibration strength settings on the Noa vibrator. Thankfully, they haven't skimped out on the pre-programmed modes. This vibrator has six different modes, starting with the constant at power on, and cycling through your choice as you press the button. As a major downside, the Noa does not have any memory, so you will have to go on to choose the vibration mode of your choice every time you turn the vibrator on.
For the sake of comfort and continuity, it is suggested that you place the vibrator tail into the vagina before you start having sex. Remember to use lube. Since Lelo Noa has a silicone body, do not use silicone based lubes, and instead choose water-based lubricant when you're using this (or most other) Lelo products.
Remember Noa does not have to be used only during sex. You can place it securely and walk around doing your thing while the vibrator does its job. Which brings us to the next point.
Coupon Code: Guru
Lelo Noa Is Compatible With The Sense Motion Remote
It's a pity that Lelo does not include the Sense Motion Remote, because they would have made such an excellent pair. The Noa is compatible with the Sense Motion Remote, and honestly it makes so much more sense to use the remote rather than fumble around looking for the button. Plus, the remote is one thing that really brings the Noa home to the promised couple connection of this sex toy.
Imagine all the nice things you could do with this toy and the remote. Not just during sex, but even when you're doing all those other chores. wink wink
Charging Lelo Noa
Noa comes with a rechargeable Li-ion battery. Totally awesome, because we'd rather not deal with wires or the trouble of changing batteries. It can be charged through a USB port, so your computer as well as your phone charging socket could work equally well in charging this vibrator.
To charge the Noa, you simply unscrew it at the small silver band that connects the dildo with its tail. Once you've removed the tail, you'll see the charging point. Simply plug it in and wait for the charging to complete. For the first use, let the Noa charge for about four hours. After the first one, you'll find Noa charged in about two hours, and ready for about four hours of action.
When charging, Lelo Noa will show a pink light that changes to white when the charging is complete. If you see the white light flashing while in use, that means it's time for the vibrator to get recharged.
Coupon Code: Guru
Noa Vibrator Is Waterproof
Lelo Noa is waterproof up to a depth of one meter. Feel free to take it to the shower or even to the bathtub. It's amazing and useful. Though, to be honest, I'd be a little cautious about taking this vibrator to the water. Due to the placement of the charging port, there is a slight risk. There is a chance it might have not be screwed on properly, or that water might seep through. I think taking it to the bathtub is not a risk worth taking with an expensive toy like this one.
It's Silent
Here's another good part: Lelo Noa is silent. You don't have to worry about noise. That works great not just for when you're enjoying sex, but also if you choose to move around with the vibrator powered on.
Lelo Noa Packaging And Specifications List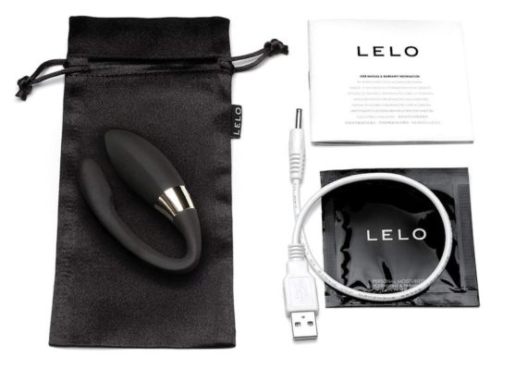 Packaging
Here's what you'll find in the Lelo Noa package:
Lelo Noa securely placed in its spot
Charging cable
Owner's manual
Satin storage pouch with drawstring
1-year warranty
A small pouch of Lelo lube
I like the thoughtfulness of adding the lube with the package, even if it's just a tiny pouch. Thanks to that little pouch, if you don't have water-based lube available, you don't have to wait around before you take the toy for a test drive. Lelo Noa works so much better with the lube.
If you're having sex while using the Noa, you'll find keeping it lubed up is a great decision, since it will remain comfortably in its place. If you use it without lube, you or your partner may find it uncomfortable. Also, the vibrator will keep getting pushed out with the thrusting, playing spoilsport with the mood. Moral of the story? Use lube!
Coupon Code: Guru
Noa Vibrator Specifications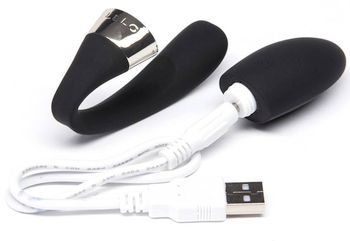 Some tech specs on the Nova:
Internal Li-ion battery
Waterproof
Charging time: 2 hours
Usage time: 4 hours
Circumference: 3.25 inches
Insertable length: 3.25 inches
Latex and phthalates free
Lelo Noa Review — Pros And Cons
Pros:
Easy to use
Rechargeable, battery powered
Waterproof
Works quietly
Easy to clean and keep hygienic
Compatible with Sense Motion Remote
Cons:
Low power, so you might be left wanting for more
Lack of intensity control
Supplied USB charging cable is relatively small
Coupon Code: Guru
Lelo Noa Review — The Verdict
I can't be gushing praises of the Lelo Noa, simply because its users would have to work a bit more for their orgasms. While it's a perfectly good and usable vibrator, it lacks the power to send its user over the edge. To be fair, it will bring you to an orgasm – but just barely. It's a good toy, it just needs a bit more work.