(Last Updated On: April 9, 2023)
We don't talk enough about fingering — and we definitely should. Fingers make great tools for pleasuring a woman and doing it properly can drastically heighten overall sexual arousal. Introducing finger-play in your sex routine can result in an improved oral and penetrative sex experience. Plus, it's great for adding some variety to the same-old routine. Even so, fingering can be a mind-blowing sexual experience in and of itself and lead to a beyond-rewarding climax.
Fingering is one of the best ways to stimulate the clitoris and the G-spot — the two most important female pleasure centers — and a superb way to ensure a female orgasm. For those looking to experiment within their safety zone, fingering makes an extremely low-risk sexual activity, leaving out pregnancy risks and reducing the chance of contracting STDs and STIs.
Unfortunately, many men struggle to put their fingers to good use, mainly due to a lack of technique. To come on top of your sex game and become a master fingerer, read our full guide to learn how to make fingering feel good and give your special lady special treatment in bed.
The Ultimate Fingering Guide to Make Her Pussy Tremble
There are numerous ways to make the fingering experience a success and as pleasurable as possible. Stick with me as I share a step-by-step guide on fingering with you and reveal how to become a true winner in the fingering game.
#1 Cleanliness is Key
Before you do anything, make sure that your nails are short, and your hands are squeaky clean. Longer nails can cause physical damage to the vagina, and lead to accidental cuts and tears in the vaginal wall tissue or outer skin. The whole area is highly sensitive and even the slightest tear can be extremely painful, which is the last thing you want your woman to experience.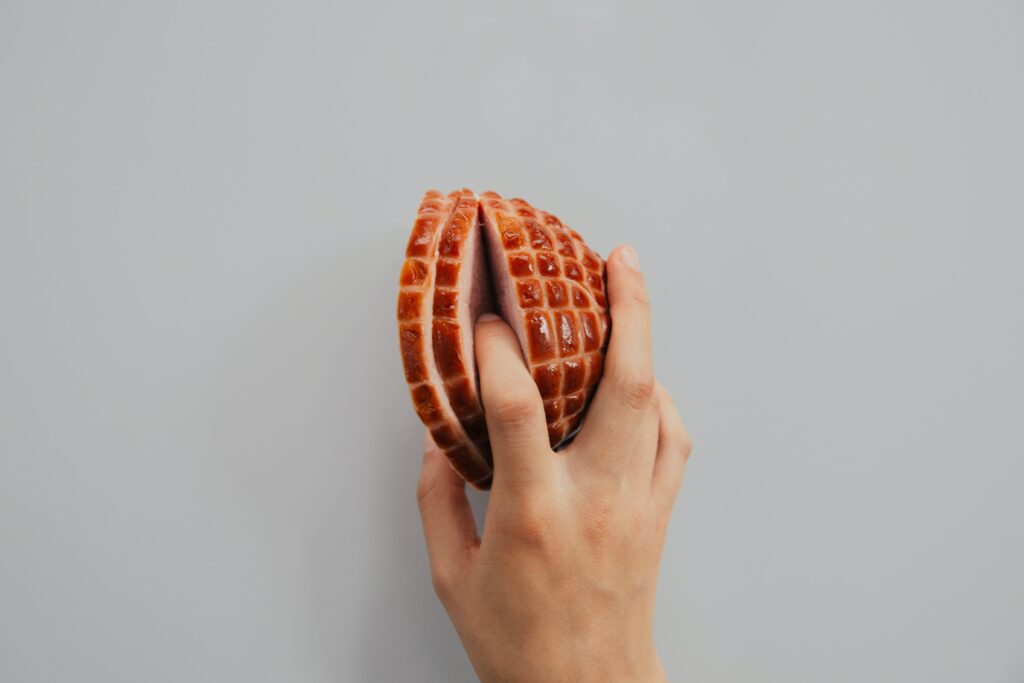 #2 Acquaint Yourself with the Vaginal Anatomy
The female anatomy is complicated to men, and it is a normal occurrence given how differently we're built. But the more you want to learn about finding your way around a vagina, the easier it will be to get your woman to orgasm – even if it's just by using your fingers. Make sure you know the difference between the vulva and the vagina so you can target both areas equally.
#3 Build Anticipation
Foreplay is your best friend when you set out to please a woman. And a large part of the overall sexual satisfaction you provide will depend on the foreplay level you create. During foreplay, you can build up her expectations and drive her crazy with anticipation of what's to come. The foreplay stage is also important for lubrication. As the woman experiences arousal, the vagina lubricates enough to become finger-dip-ready.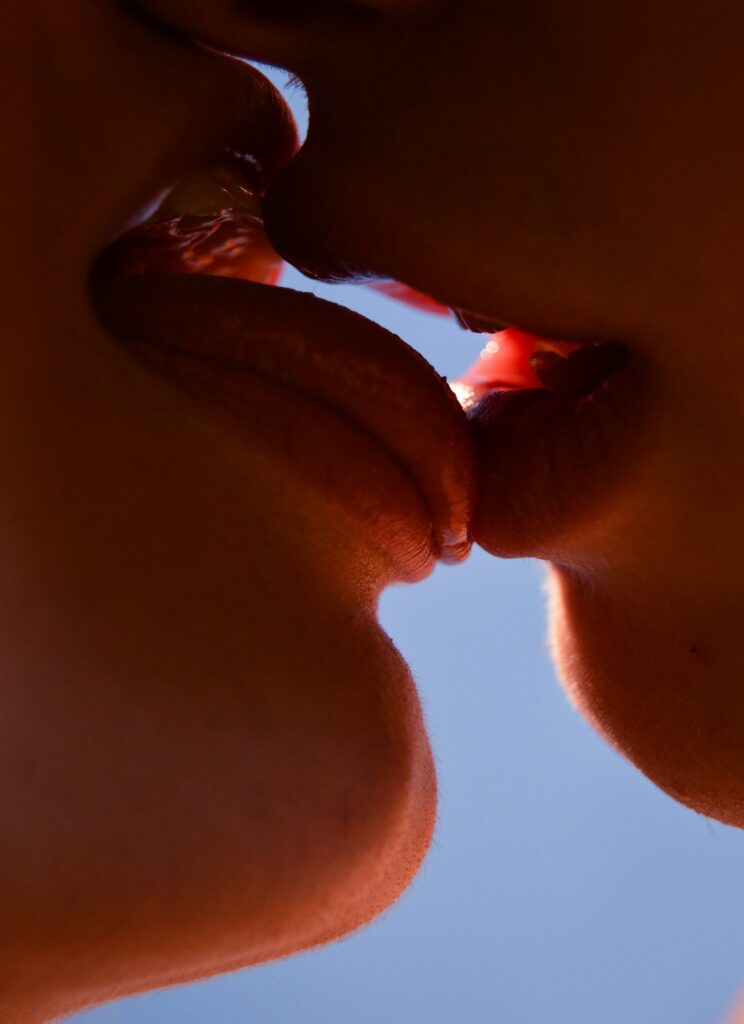 #4 Ask Her What She Wants
In partnered sex, communication should always be your top priority. Fingering a woman is no exception and you need to establish proper verbal communication as a guide. Also, don't neglect any signs of non-verbal communication she might be sending, such as wetness, panting, clenching, etc. It is crucial that you find a way to communicate with your partner and ask what she wants directly before assuming you know how she likes to be fingered.
#5 Start Slow
Regardless of what you've seen, women like to take sex slow — though sometimes only at first. So, don't jam your fingers in her vagina the first chance you get. You need to ease your way into the experience. Gently caress the clit and the other parts of her vulva to see how she responds to it. Whilst there are plenty of ways to stimulate a clit, don't get frustrated if she's not screaming within two seconds. On average, women need 14 minutes of vulva stimulation to reach an orgasm.
#6 Throw Lube into the Mix
Lube is of great help during penetration, but it can also be quite useful with fingering. Even if you've managed to get your woman dripping wet, her vagina can dry off and the fingering action might become too harsh to handle. I would sincerely suggest having some lube readily available in an effort to make all of your fingering sessions smoother and discomfort-free.
#7 Get Inside & Find the G-spot
One of the most important factors for female satisfaction is the G-spot; to reach it, you need to put your finger inside her vagina. Start with just one finger and move it slowly upwards toward the belly button. You should feel the G-spot on the inner side of the vagina. Once there, stimulate it good using the 'come-hither' motion of your finger. Repeat this a few times to get the hang of it and if you're in the right spot, feel free to increase the intensity.
#8 Go Deeper, Go Stronger
Once you've mastered clit stimulation and successfully found the G-spot, your partner will be ready for some heavier action. Dip a finger or two inside the vagina and go slowly. As an alternative, do a mix of clit and G-spot stimulation, only keeping the fingers near the vaginal opening as a way of teasing. If you activate the G-spot enough, don't be surprised to watch your woman squirt her heart out.
In case your girl likes it a little rough, you can experiment with inserting more than one finger in the vagina, or as many as she is comfortable with. A scoop of fingers inside the pussy is known as fisting and it can be very pleasurable and intimate, as long as you don't take it too far.

#9 Pay Attention to Her
Immersed in the act of pleasuring a woman, you may forget to monitor how she reacts to what you're doing. Pay attention to her breathing and heartbeat, as these are the best signs she's aroused and nearing an orgasm. There is also what's known as the orgasmic breath; when your partner pants and squirms, keep at it — she's one step closer to the big O.
#10 Use Sex Toys
Introducing sex toys into the fingering session is one of the best things you can do to please a woman. Contrary to popular belief toys are not intended just for solo play — partnered sex can benefit a lot from their use. Sex toys can be a great way to add some spice to your sex life, but there are plenty of other great reasons why you should consider using them.
The Risks of Wrongful Fingering: What Puts Women Off?
When it comes to fingering, there's not just one right way to go about it. Each body is different, and every woman enjoys different levels of stimulation. However, when it comes to putting your fingering game to the test, there are some things that NO woman likes to experience.
Here are some of the things that can lead to wrongful fingering – and how to avoid them.
#1 Don't Jump Into It
No sexual activity feels good when it's rushed, and fingering is no exception. Your woman needs to be aroused and lubricated in order to feel any fingering pleasure. To answer why does fingering hurts at times — well, you are probably rushing into it. When a woman is not fully aroused, the vagina remains dry. Now vaginal dryness causes a painful and uncomfortable sexual experience, and it can even lower the sex drive. Wetness is a superb indicator of an aroused vagina and can be achieved through external stimulation or by using lots of lube.
#2 Don't Just Push In & Out
The number of women that can achieve the 'big O' through penetration alone is quite small. Namely, only 18% of women can orgasm without any additional stimulation. Keep this in mind when you're fingering your partner; your fingers will do most of the work on the inside, but you'll also need to stimulate the outside. Nipple and clit stimulation are a must here, as are oral and anal play – if your babe is up for it.
#3 Don't Go Too Hard on the Clit
The clitoris is an extremely sensitive part of the female body — much more so than the penis.
In fact, scientists have discovered that the female pleasure organ alone has more than 8,000 nerve endings — more than all nerve endings in the vulva combined. Seeing it is the most sensitive part of the female body, toying with a clit is best done with a lot of TLC and dynamics. Don't apply too much force when stimulating the clit and be sure you switch between tactics to keep the arousal interesting.
FAQ
Why does fingering feel good?
For one, fingering is a lighter activity than penile penetration and provides more comfort for the woman. Also, fingering can lead to more intense orgasms and can be the best way to engage in some foreplay.
Why do guys like fingering women?
There are many reasons why men prefer fingering a woman, including her increased arousal, the fetish aspect of it, the ability to turn a woman on quickly and to test the vagina's response to the stimulation.
How to make fingering feel good?
The key instructions here would be to always start slow or with as few fingers as you can. Also, ask your woman for guidance throughout the fingering session so you do it right each time. Using lubricant and fingering your partner from the right angle can also boost the overall experience quality.
Final Thoughts on Fingering
Got all my notes and tips memorized? Congratulations, you are set to embark on the most fulfilling fingering journey yet! For guidance, you can always resort to our guide and ensure your partner receives all the love and lust you can offer. As a reminder, pace your tempo and technique, switch things up, and don't head straight to fingering – the G-spot, clit, anus, lips, and breasts require some erotic engagement, too!
Don't forget, communication is the key when engaging in some quality fingering action, so be sure you and your woman are on the same level.
I firmly believe that anyone who aims to please a woman should know how to finger her right. Fingering can be an amazing part of sex and shouldn't be overlooked or rushed. Don't forget that you don't need to restrict it to the pussy as anal fingering is equally as mind-blowing. Even though many people see it only as foreplay, it can be an integral practice you incorporate into your sex life as a way to keep the tinder burning and the orgasms rolling in.

Appreciate the wisdom I had to share about fingering your lady, right? If so, spread the word, and comment your thoughts and top fingering tips below!