(Last Updated On: July 27, 2023)

Some say that solo dances are better than tangos. Why? Because no one knows how to move in your preferred rhythm quite as you do. If you have been neglecting your solo sessions or putting your pleasure to the side – dildo mounts are ready to pull you back in the game!
To do the dildo mount tango right, you first need to set your eyes on the perfect product. Dildo mounts exist in all shapes and forms – and I should know, I did my due diligence yet and again. In doing my thorough research, I found that certain standards need to be fulfilled before a dildo mount can be proclaimed a true winner for your bedroom games.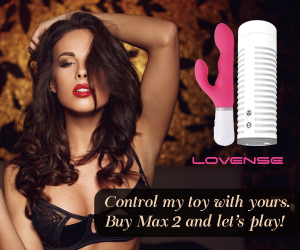 To give you an idea of what a dreamy dildo mount product should look like – price, benefits, feel, and use-wise – I have crafted a nifty review of the utmost dildo mounts of 2022 – and here is what's popping among dildo fanatics!  
Our Top Choices For The Best Dildo Mounts
First thing's first, though…..
What are Dildo Mounts?
How many times has it happened that you were not able to find the perfect pleasure position? Pillows, blankets, adjustments – these are the basic riders of the self-lust apocalypse. And that's why mount dildos were invented – to get you away from the basics and right into a comforting setting – a number one priority in having quality time with yourself in the bedroom. Or, wherever and with whomever, really – I don't judge.
If you're single, you don't need to settle for a lousy boyfriend because he's fluent in sex and vice versa. You can attach a dildo to your mount, and instead of poisoning your mind with another fuckboy, take time for yourself and explore your hidden satisfaction with these toys that guarantee orgasms.
Now, mount dildos tend to be specific and require a proper posture to use them. Whether flying solo or with a partner, the mount is your support system on the way towards pleasure.
There are different types of Mounts out there, all with different purposes and goals.
For instance, some Mounts come with one or two pocket holes on the inside and serve to insert other toys – for the ultimate satisfaction. The use goes for both partners, as well as singles who are eager to get down to business and multiply their pleasure.
But, to break the Big O'meter, you have to know your starting point. Without any beating around the bush – ahem – here are the top 8 dildo mounts of 2022 I've come across.
The Best 8 Dildo Mounts Sex Toys of 2022
#1. Liberator Wing Sex Toy Mount – Best Overall
Best Overall
Liberator Wing Sex Toy Mount
Liberator Wing lets you interact with your favorite vibe or dildo. Side one holds your favorite toy erect for internal stimulation. Side two encases the toy to provide external vibration to the entire mount. Go ahead. ride bareback, hands free or bring along a co-pilot. Liberator Wing will change the way you play with toys as you explore new ways of achieving orgasmic pleasure.
See latest price
Two holes in a Mount
Firm touch that maximizes comfort

This Wing Sex Toy Mount is best for sore couples struggling to find the best position in bed. This Mount is stiff enough to give comfort for a solo night, though.
The Mount is 15 inches wide, and 24 inches long. It's 9 inches tall, which certainly mimics the feel of riding a partner. But, the best part about this Mount is its hole.

Ahh! Just pop a toy inside, and there you have it – your very own homemade dildo mount!

Or, you can keep yourself busy only buzzing by adding a vibrator instead. This has to be the best feature of the Wing Sex Toy Mount, as it calls for proper pleasuring, alone or partnered up.
Inside the Mount, there is another hole, where you can make your own homemade dildo mount. Just insert the toy in the Mount, and you're all set. The Mount is firm enough to keep the dildo in place and not let down your O-expectations!
Pros
You can use it alone or in a partner combo
Two chances to upgrade your libido
Cons
Could have been a little heavier
Might not be suitable for petite people
#2. Liberator BonBon Sex Toy Mount – Best Support for Solo Rodeo
Best for Solo Rodeo
Straddle without worries of moving the mount
Best hole position for a solo ride
Forget edging – the BonBon Mount is a must-have toy in any gal's – and pal's – bedroom. Why? Because it's firm enough to provide the perfect lift and support that takes you to
le petit mort.
BonBon is 11″x8.5″x12″, and made of wholly supportive polyurethane foam. The feature that makes this baby so perfect is that it's fully adaptable when it comes to straddling it. Also, when your partner's away, you can combine a dildo or a vibrator in BonBon's middle pocket. It is specifically designed in such a manner to help you hit the G-spot!
Pros
The size of the mount is compatible with every person
Can be used with a partner as back support
Cons
Pricey
It can move on your intense of the ride

#3. Liberator Wanda Magic Wand Toy Mount – The Best Flying Solo Product
Best for Flying Solo
Liberator Wanda Toy Mount, Aubergine Velvish
Ergonomically designed to be paired with a Hitachi Magic Wand, the tapered and undulating form comfortably cups your body to offer support in a multitude of enchanting positions and gives you completely hands-free access to your Magic Wand. This toy mount's narrow body is perfect for straddling, and the height adds lift and easy access in standing or laying down positions, making it ideal for couple's play.
See latest price
Suitable to mimic doggy style
Perfect for on top independent fun
The ultimate hands-free pleasure is not a myth anymore. All it took to make it happen was a 20″x11″x8″ toy mount, firm enough to hold a wand.
The Wanda Magic is a perfect choice for solo plays because the Mount is high and wide enough to make up for long-distance cravings – or your toxic ex. The Wanda Mount comes with a pocket big enough to fit an entire wand. Your hands will be free for this one, as it fixes your posture, and you can explore your pleasure levels with it every time!

And before we go, know that the velvety touch on the Wanda is worth the ride!
Pros
Can use it as an accessory with your partner
Perfectly tailored for an ultimate support
Cons
A bit pricey
It doesn't offer mutual satisfaction

#4. Liberator Axis Magic Wand Toy Mount – Best Side Support
Best Side Support
Liberator Axis Hitachi Toy Mount, Microfiber Black
Liberator Axis Hitachi is a perfect, triangular mount for the Hitachi Magic Wand. The tapered contour of the Axis-Hitachi puts you in perfect positions that allow for ultimate exposure, ultimate spread, and ultimate stimulation. Nestled in, the Hitachi gives off a powerful vibe that reaches the most sensitive external parts of the female anatomy. Orgasms abound for a total turn on.
See latest price
Perfect for Doggy or Off the Bed Poses
Offers Deeper Penetration

Axis Magic Wand Toy Mount has a triangular shape that seems like a slide on one hand and like the ultimate doggy style support on the other. Couples who want to experiment, and enhance their doggy style skills will find this Mount quite thrilling to play with.

It both gives you a solid lift-off and ensures deeper penetration, thanks to its 20 inches of length. The toy is also 30 inches wide and 7 inches high.

Are you thinking what I'm thinking? Then, book a solo night just for yourself, because these inches are worth the play! Axis Magic has a pocket big enough to fit a Wand and by inserting one – or a small vibrator – you can get all sorts of pleasure points massaged and aroused just right!

Then, put those electrifying sensations to good use!
Pros
Works for solo and couples
Affordable price
Cons
Might be a bit low for other poses
#5. Liberator Pulse Sex Toy Mount – Best Alternative to City Dweller
Alternative to City Dweller
Liberator Pulse Sex Toy Mount
Ergonomically designed, the Pulse features soft lines that contour to move with the body to create the natural rocking sensation of sex. With a low height and narrow width, the Pulse is easily straddled in a cowgirl position. A secure toy mount allows for hands-free enjoyment of vibrators and dildos. Equipped with two separate pockets, a small vibrator or bullet can be inserted to achieve simultaneous clitoral stimulation.
See latest price
Firm and Rocking Feature
Two Pockets
City Dweller fans – it's your turn to shine! This Pulse Sex Toy Mount is designed to experience the chair sit-up pose while rocking this Mount. It makes a brilliant pick for both solo users and couples who can use it for extra lift and support.
Now, stop winning over your ex and read on. The Pulse Sex in its name stands for the toy's opening, where you can insert a small vibrator to create that irresistible pulse effect while you keep on rocking in the hot world. To create a bigger effect, you can insert a dildo and ride it into the sunset. Still, need your ex? Didn't think so!
Pros
two pockets for a small buzzer and dildo
affordable price
Cons
not so heavy to stay in one place
only compatible with a few poses for double pleasure
#6. LoveBotz Bangin Bench Extreme Sex Stool – Best for Queening
Best Budget Option
LoveBotz Bangin Bench Extreme Sex Stool
Ideal for Solo and Couple Play. Try new stimulating positions. Allow your partner to pleasure you from below. This position grants more exposure as your genitals relax downward. Great for domination fantasies.
Power: Manual
Dildo included?: No
See latest price
Innovative facesitting experience for couples
Best for solo deeper penetration experience

Self-pleasurers, buckle up for the ride of a lifetime! The LoveBotz Bangin Sex Stool is the support you need to reach the deepest penetration – on your own. It's a simple device that is 14.5 inches tall, 18 inches long, and 19 inches wide. You can attach the dildo to your stool and have fun exploring all depths of your pleasure!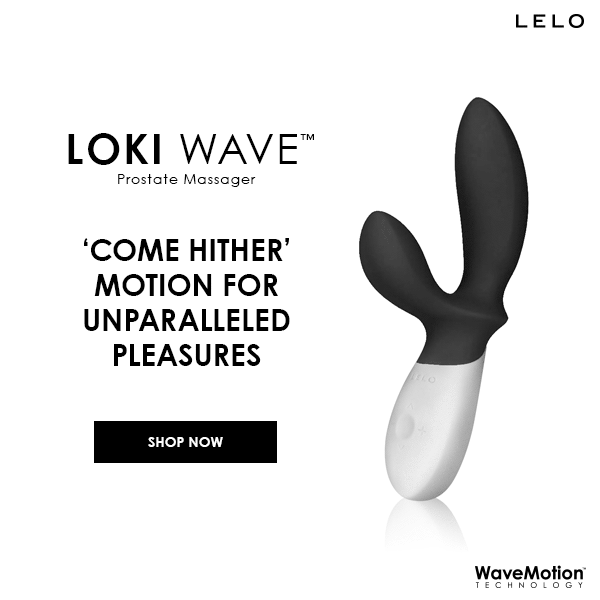 The stretchy bands on the LoveBotz will give you an extra bounce and support – as if the best lovemaker is on the other side of things. Assembling the dildo on the stool is super easy, too, and will get you going in a few minutes.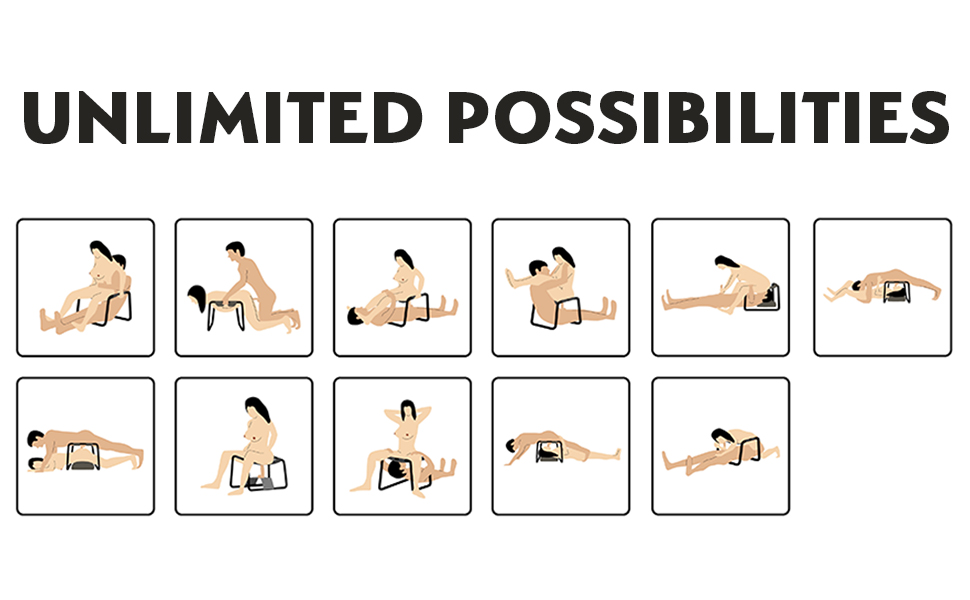 Couples, stay with me! The LoveBotz is a device you can use for queening and thus have yourself a hot oral party! You can also use it to discover the most comfortable position to get into and ride away. LoveBotz will be your firm support, guaranteeing not to move out of place, courtesy of its 4.39 kg weight.
The product is a bit on the pricey side, but it's definitely worth every penny when it comes to your climax.
Pros
Best stretchy bands that offer the best love rhythm
Perfect replacement of your toxic ex, and refreshment for couples
Cons
A bit on the pricey side
Might not be suitable for petite people
#7. Wall Banger Suction Cup Rabbit Vibrator – Best Suction Cup Toys Replacement
Best Suction Cup Toys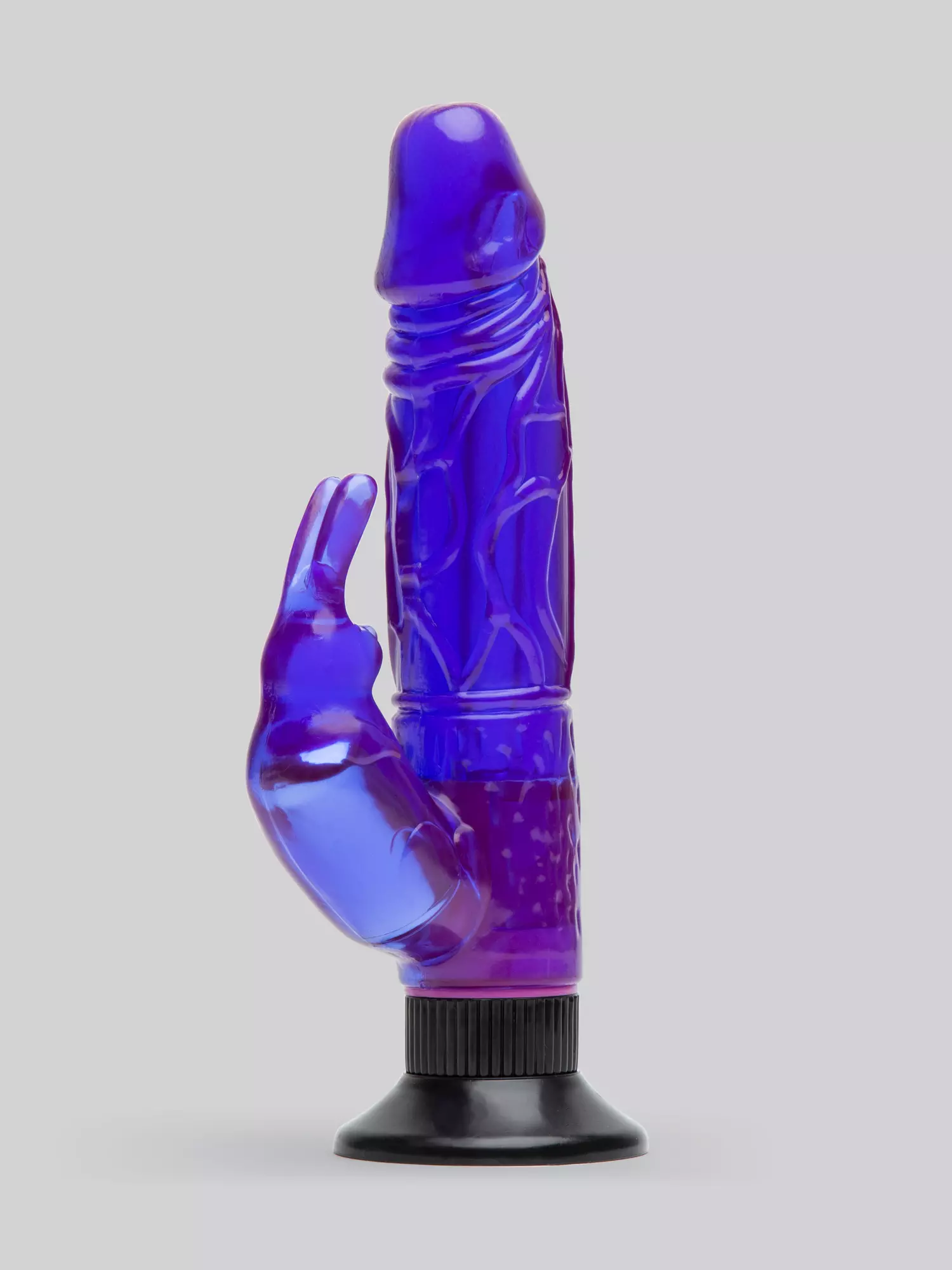 Knock, knock it's the Wall Banger coming to serve you a hot ride into OrgasmVille!
Quite true to its name, the Wall Banger Deluxe offers a firm, steady, and lifelike dildo shaft with bunny rabbits so delicate it will have you purring between the sheets in no time!
With a suction cup base that is as grounded as can be, the toy offers the chance to play hands-free and ensures a vibrating buzz to amplify your climax like no other. It is the utmost toy for users who like a real-feel experience with a dash of vibrations to the side.
Any smooth surface will do in using this power-player, which calls for the utmost exploration!
Don't forget, with 6 inches of insertable length, and 5 inches in circumference, with the Wall Banger Suction Cup Rabbit Vibrator – generous doses of water lube are warranted!
Pros
Compatible to use on multiple surfaces
Affordable price
Cons
Only one-vibe intensity
The rubber feet can easily wear off
#8. Doc Johnson Deluxe Suction Cup Plug – Best Bathroom Secret Pleasure
Best for Bathroom
Doc Johnson Deluxe Suction Cup Plug
Vac-U-Lock Deluxe Suction Cup Plug Black Accessory. This super strong lever release suction cup is specially designed to fit any attachment in the Vac-U-Lock collection and powerfully adheres to any smooth, non-porous surface. This suction cup was designed for hands free use of all your favorite Vac-U-Lock products and is ideal for shower/bath use.
See latest price
Compatible to use in a bathroom
Fully Customizable and Secure
Well, this is the kind of suction cup plug that will free you from any tension you have been feeling. Not just that, it will keep your nerves positively aroused! The Deluxe Suction Cup Plug perfectly sticks to your bathroom wall and allows you to have fun with it wherever, well, there is a bathroom to use. The Deluxe Suction Cup comes with a Vac-U-Lock, compatible with various attachments that fit it.
The best part about the Deluxe Suction Cup is that it's fully customizable, so you can adjust it to your preferred position and lock it in place. That will give you extra security, and you're free from sliding away in the bathroom. Deluxe has super practical dimensions – 9.3×3.4x.3.5 – that makes it extra compact to take anywhere you need some extra dose of pleasure. A trip for one, maybe?
Last but not least, the Deluxe suction cup has an affordable price tag, so you won't have to break a bank to get it.
Pros
Secure from sliding on tiles
Can fit other toys in the Vac-U-Lock
Cons
Not recommended to use it while taking a shower
Could be more flexible

Dildo Mounts: The Ultimate Buying Guide

Based on my list, you'll find a bit for everyone's taste. Whether it is support you are after or comfort when riding or affordable toys for that matter, we featured it all. As there are many different dildo mounts out there, you can use them for a more versatile experience, and enhance your play by attaching a dildo or a vibrator to your toy.
As for the wall mount dildo type, ensure you always look for a more secure product, with rubber or silicone suction feet attached to it. Otherwise, you'd spend the money in vain and will have a less than desirable experience. Not to mention, when using either a want or a dildo or anything that gets near your lady pond, trusting a generous dose of lube will also matter.
So, what to look for when choosing your best dildo mount?

The Way the Dildo Is Attached to the Mount
Attaching the dildo on the products we've reviewed is super easy. They all make clip-on toys to insert and become compatible with the mount at once. This mechanism provides you security when straddling the toy or bouncing around it. However, remember that, if you use the dildo mount intensely, you might not feel as supported.

That said, the recommended intensity in using it is normal to medium.
The Material It's Made of
The Mount's material should be a super-soft, velvety pillowcase that comes in multiple colors. The most preferred color is black whereas the second best is maroon velvet.
When choosing a Mount, ensure it is made of firm foam, called supportive polyurethane, and that the velvet is faux – or 100% polyester at least. The product's pillowcase should be removable, and you should be able to wash it in a washing machine. Wall mount dildos come made of plastic, which can be a convenient option for your wallet, but not the real feel of the toy. Finally, all quality dildo mounts -like those mentioned – will be made of plastic versus metal for the perfect balance.
Product Cleaning and Maintenance
Each sex toy must be cleaned before and after usage, and the same goes for dildo mounts. In fact, all top-quality mounts come with a velvety sleeve that peeks out and one that is entirely washable in a washing machine.
For the cleanest experience, wash the mounts with hot water before and after usage. Aside from washing, make sure you also store them neatly and cover them with a soft towel. However, if you want to get rid of that itchy feeling, wash the mounts before and after using them, to avoid any infections or germs. Antibacterial gel is also recommended to use as is cleaning lube leftovers on your toy.
The Verdict
Without a doubt, the best option of the aforementioned is the BonBon Mount. With a cute name and all, the BonBon is recommended even by vanilla lovers, and ensures them wholesome support, stability and a life-like riding experience.
As someone who has been personally pleased by the BonBon, I'd suggest you give it a try for your first – or tenth – go, and keep experimenting before you switch up the pace. Even so, if budget is concerned, there are more affordable yet equally sublime dildo mount options to consider.

Honestly, I had my fun with it and so should you. After all – your pleasure remains in your hands – and it's time you took the reins of it!