(Last Updated On: April 13, 2023)
Looky what we have here, a sex toy that's designed to let your hands take a breather from pleasuring yourself too hard – male masturbators aka fleshlights! All men of legal ages, rejoice! It's your time to shine since these products are specifically tailored to give you a splendid feel when they take away every milliliter of semen you've got.
Each and every one of them come with a unique design and feature so that your man meat will fall in love with every distinct texture, technique, bulge, ripple, and tingling capability.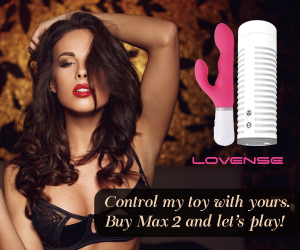 Well, that's enough chit-chat for now – let's get down to business, show you what exactly these fleshlight alternatives are – and reveal which ones are among the top-dogs.
What Are Good Alternatives to Fleshlights?

Now, you probably know that fleshlights are intended for men to utilize as jerk-off machines; sit back, and enjoy every second of it. But what are fleshlight alternatives then? And no, we're not talking about something that you'd get from the dollar store but real fleshlight alternatives. Yes, that's right, they exist, and even more, they do deliver the same effect but aren't Fleshlight-branded options only. 
Okay, there are two types of fleshlight out there on the market – an automatic jerk-off machine and the regular, manual ones. The comparison is clear as day. With the automatic male masturbator, you leave the machine to do its job for you while with the manual ones…let's just say you need to warm up your hands and thrusting powers.
Some of them aren't that big and they're quite discreet while others are just plain huge and you can clearly see what it's used for. Anyway, some may look like you can put them on a shelf and nobody will notice what it is, while others have an opening of a mouth, vagina, and anus. Time to see for yourself what the best fleshlight alternatives in 2023 look like and what they offer.
The Best Alternative Fleshlights

Since there are 2 types of male masturbators, we're going to showcase them separately. Meaning, they're going to get their own category and assessment.

This way, it'll be far easier for you to instantly search out what you prefer and make a more informed decision.
Also, do keep in mind that they are not listed in order of ranking. Why? Well, because every jerk-off machine has its own perks and downsides – and we don't judge.
Automatic Male Masturbators
#1 Lovense Max 2 App Controlled Rechargeable Vibrating Male Masturbator – Best for Pleasurable Contractions
High Tech Male Masturbator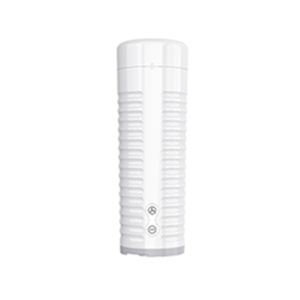 Lovense Max 2
As a result of constant research, feedback, and updates, Max 2 now has an improved sleeve, 360-degree contractions, and a redesigned vibrator. Add ALL of that to an easier charging process, longer battery life, and extra-improved sensors. This newest addition to the Lovense teledildonic line is guaranteed to be an unforgettable experience!
See latest price
Specs:
Run Time: 3 and a half hours
Vibrations: patterns and speeds
Length: 9.5"
Internal Length: 6"
Fabric: soft plastic
First off, we have the beautiful successor of the original Lovense Max, the Lovense Max 2 that's controlled via an app. This version is updated to contract the whole way around in 360°, better sensors, extra intense vibrations, and on top of that, more durable and lasting batteries.
The interior design has an implemented air pump that wholly mimics muscle contractions. Not only one, but you can experience 3 distinct contractions with this baby. When you start doing the action with this male masturbator, you'll see that it consists of wonderful ridges and slivers of the lengthy 6.25-inch canal.
You'll get 3 speeds and 4 vibrating patterns while entering the warm and inviting canal of the Lovense Max 2. If you want to enjoy yourself from afar and let your significant other control the speeds and patterns, then you'll just have to download the Lovense remote application. Its price stands somewhat above average.
Pros
A good amount of 210 minutes of operating time
Can be controlled by an application; has a good amount of speed and patterns
It's not so big so it can be portable
Cons
Might be too loud for some users

#2 Hummer Plus Ultimate Blow Job Male Masturbator – Best for 9-Gear Jerking Off
Best for 9-Gear Jerking Off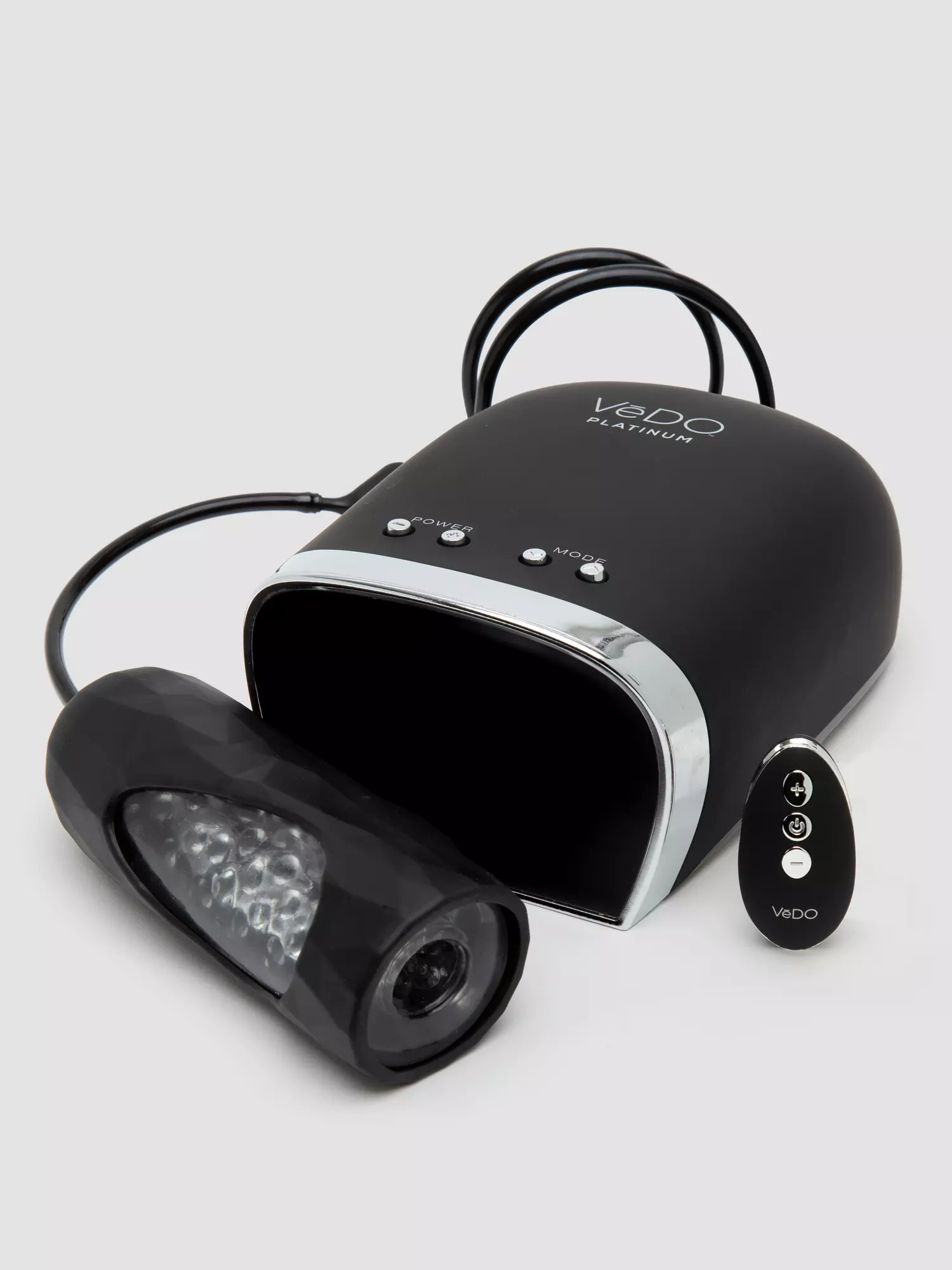 Specs:
Type of power: Mains
Vibrations: Numerous speeds
Length: 6.5"
Insertable Length: 5"
Material: Silicone
Second up on the automatic jerk-off machines is the Hummer Plus that gives out a mind-boggling 180 RPM and the same exact number of suction impulses – by the minute. You will absolutely boost up your penile pleasure since the Hummer implements a 9-gear function, naturally, without needing to use your hands at all.
As a plus, the sleeve is removable, so you can clean it thoroughly without any hesitation that you are going to break the device. And for optimal convenience, the Hummer Plus is powered by electricity, so this penile cuddler comes alongside a remote control.
Any of the 9 gears has a unique function, ranging from stimulating your penis deeply and using it as a stamina training unit, to a spectacular blow job sensation. The blow job pleasure you'll receive is supplied by various patterns and vacuum-like settings for some lifelike oral action.
Featuring 4-minute sessions, and accompanied by surprising patterns, the extra textured sleeve is 5 inches deep and made out of medium-soft silicone casing – for a delightful solo experience. This jerk-off machine delivers 10 vibration settings, 6 levels of speed, and 8 completely automated sucking modes. The insertable length on this male masturbator is 5 inches, which can be too small for some men.
Pros
Great for stamina training with its enormous speeds and patterns
Awesome suction powers and an extra textured removable stroker
Really easy to clean and extra durable
Cons
Too noisy and not practical for carrying around
Maybe extra pricey for some people

#3. Kiiroo Onyx+ Interactive Male Masturbator – Best for When You're on the Go
Best Automatic Masturbator

Specs:
Power: Battery
Internal Length: 6.5"
Canal Diameter: 1.37" up to 1.69"
Sleeve: Reusable
Modes: 3 (Interactive, Manual, Automatic)

Introducing the one and only Kiiroo Onyx+ automatic male masturbator that can give your morning glory something to look forward to! This baby is slightly bigger than the Onyx 2 although it has a reusable and detachable sleeve. The internal length of this male masturbator measures at 6.5 inches, while the opening of the mouth comes between 1.5" to 1.7".
The masturbator has 10 freshly built-in stroking rings that contract, up and down, for a maximal stroking-off excitement. Another interesting part to note is that the toy has interactive modes. So, you can put on your VR glasses and watch VR porn with the FeelConnect and FeelShare applications.
The texture of the inner sleeve is made out of Fleshlight's own SuperSkin and the grip on this thing is perfect all the way. The Onyx+ consists of 3 modes – interactive, manual, and automatic – while you can barely hear the motor running on the inside.
Pros
Consists of 3 modes to interchange however you wish
Decently above-average internal length
Not as tight as other models which can pamper your pride
Cons
4 hours of charging time
The interior isn't waterproof.
#4 Fleshlight Quickshot Launch – Best for Ejaculating in an Instant
Best Male Masturbator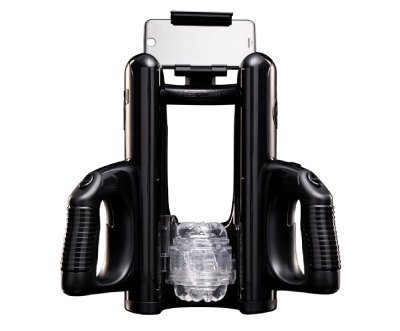 Specs:
Length: 13"
Width: 10"
Strokes: max 250 per minute
Stroke Speed: 4 different speeds
Battery Life – max 1 hour
If you want the best of the best automatic male masturbators known to man, this baby ought to do the trick. It's really similar to Kiiroo's Keon but without interactive VR capabilities. Although, it hands out way better strokes per minute – 250 to be exact!

Reducing the lever arm and switching between the three possible stimulation areas – shaft, base, and tip can bring up a more focused sensation. The top-mounted universal mobile attachment allows you to watch your beloved entertainment while keeping both of your hands on the control bar.
On a fully charged battery, your adventures with the Fleshlight Launch may last up to a whole hour, while you may utilize the Fleshlight Active Launch mode to explore it all while it's connected to a wall. It is somewhat pricey, but the delightful moments you'll receive with this automatic jerk-off machine will be ever-so-rewarding!
Pros
You can maneuver between the stroking speeds and patterns
Pretty good life expectancy on the battery
It's actually very easy to clean despite it being large
Cons
No interactive features
You may even ejaculate on the phone

Manual Male Masturbators
Now it's time for these hand-on-fleshlight alternatives aka the manual jerk-off machines. With these babies, you'll strengthen your arm muscles along with the gratifying touch of the texture, bulges, and ridges of a woman's vagina, anus, and oral cavity.
#1 The Tenga Flip Zero Male Masturbator – Best for Manual and Vibrational Delight
Best for Manual and Vibrational Delight
The Tenga Flip Zero Male Masturbator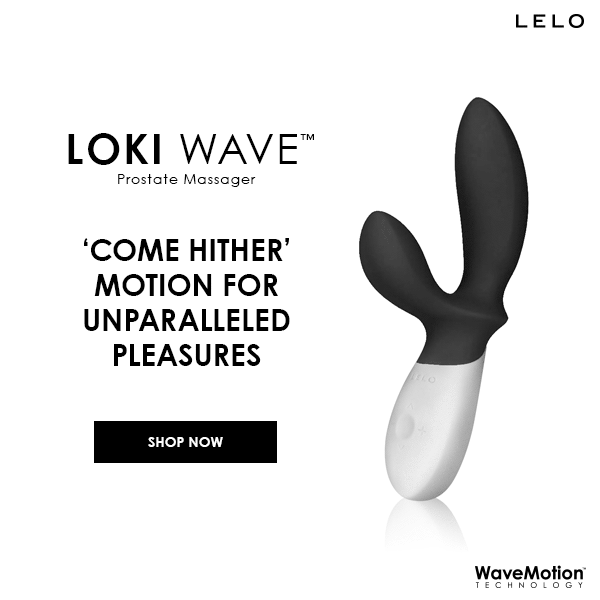 Using the finest materials yet and cutting edge technology, TENGA is proud to present the latest in Male Pleasure Technology, the Flip 0 (Zero). Featuring the most intricate internal details yet, the Flip Zero provides amazing sensations and utilizes the pioneering "Flip-Open" design that makes cleaning the product fast and easy.
See latest price
Specs:
Dimensions: 9" x 4" x 4"
Weight: 1.2lbs
Insertable length: approximately 6.30"
Insertable Width: approximately 2.0"
Vibrational capabilities: 5 options
Standing on top of the list of manual masturbators is the Tenga Flip Zero jerk-off machine that has a lot of unique and detailed interior styles when the topic of fleshlight alternatives is brought up. It features up to 5 vibrational speeds that go from low up to high, whereas in the middle, there's the pulse vibrating option. Not only that, but it has a setting where you get random pulses and strength in every area of your penis, so if you're up for a "luck of the draw" type, this setting would be absolutely ideal. It's also very easy to clean, inside and out.
Its one-way opening is made feasible by the smooth point of insertion which produces a flawless closure, prohibiting the lubricant to spill out while producing a powerful vacuum for an immense blowjob experience. The compression pads will feel great on your hand and add more sensation than its predecessor the Flip Hole.
By the way, the Flip Zero isn't that expensive in terms of getting the splendid chance to test out your endurance – and even increase your stamina while at it.
Pros
5 explicitly great vibrational capabilities
No matter how you shake it, when you insert your penis in it won't slip out
Can be reused multiple times without it receiving a single scratch
Cons
Not suitable for people who are opting for a suction-less jerk-off machine
#2 The Titan by Kiiroo – Best for Endurance Training Jerk-off Sessions
Best for Endurance Training Jerk-off Sessions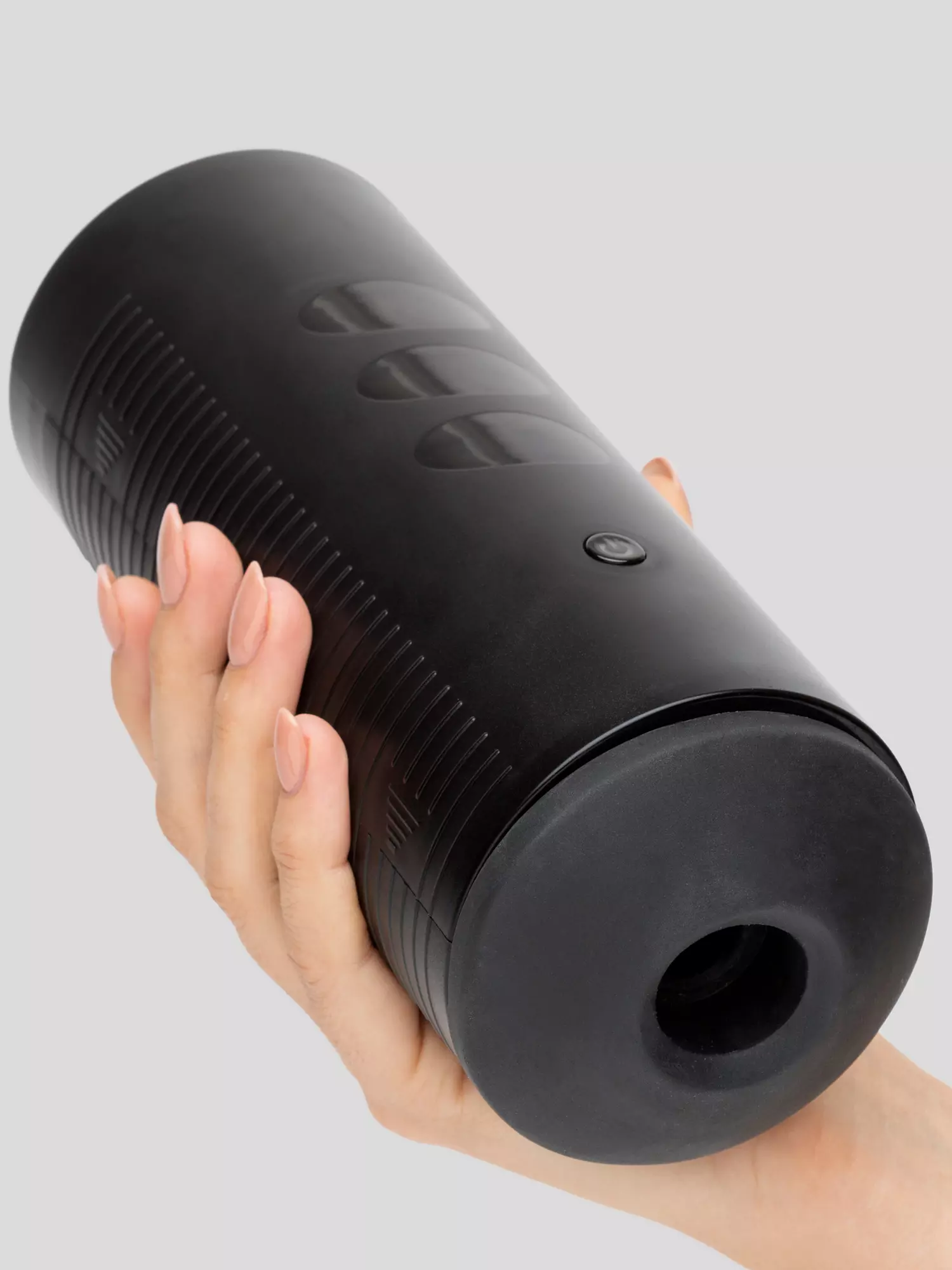 The Titan by Kiiroo
Hand jobs just got a major upgrade with Kiiroo, the interactive 9-motor male masturbator. Sync it with your phone and your play partner's Kiiroo toy for long-distance loving, or with your favorite porn for solo sessions unlike any other.
See latest price
Specs:
Vibrational capabilities: 9 vibrating bullets
Internal Length: 7.87"
Canal Diameter: 1.18" up to 1.96"
Sleeves: 3 distinctive Real-Feel ones
Connectivity: Wireless Bluetooth
Run Time: 3 hours
Whether you're up for some manual jerk-off machine or some vibrational sensations, here's your pick, since The Titan by Kiiroo has both of those properties, and is quite cheaper than its automatic brother – the Onyx+. Those built-in 9 bullet vibrators placed in a triangular fashion will blow your mind while you play with it some more – using the interactive mode that Kiiroo has implemented to many of its devices.
The sleeve on the inside of this fleshlight alternative is made from Kiiroo's distinctive mix of thermoplastic elastomer. There are four buttons and pattern controls of the bullet vibrator, which can go from slight tingling up to instant orgasm-type vibrations. You may use the 3 controls to deliver personalized stimulation to various areas of your penis.
Also, there are 4 more fully automated modes that can be applied, including a blowjob imitation, tingling vibrations traveling up and down, and pulsating from minimum to maximum – and an entirely random option that's dubbed "endurance mode."
Pros
9 bullet vibrators that go from tingling to intense stimulations
Good fit even for bigger guys
Comes with 3 distinctive sleeves
Cons
3.5 hours to fully charge it
#3 Lovehoney O Force 2 Dual Motor Powerful Male Vibrator – Best for Stimulating Just the Head
Best for Stimulating Just the Head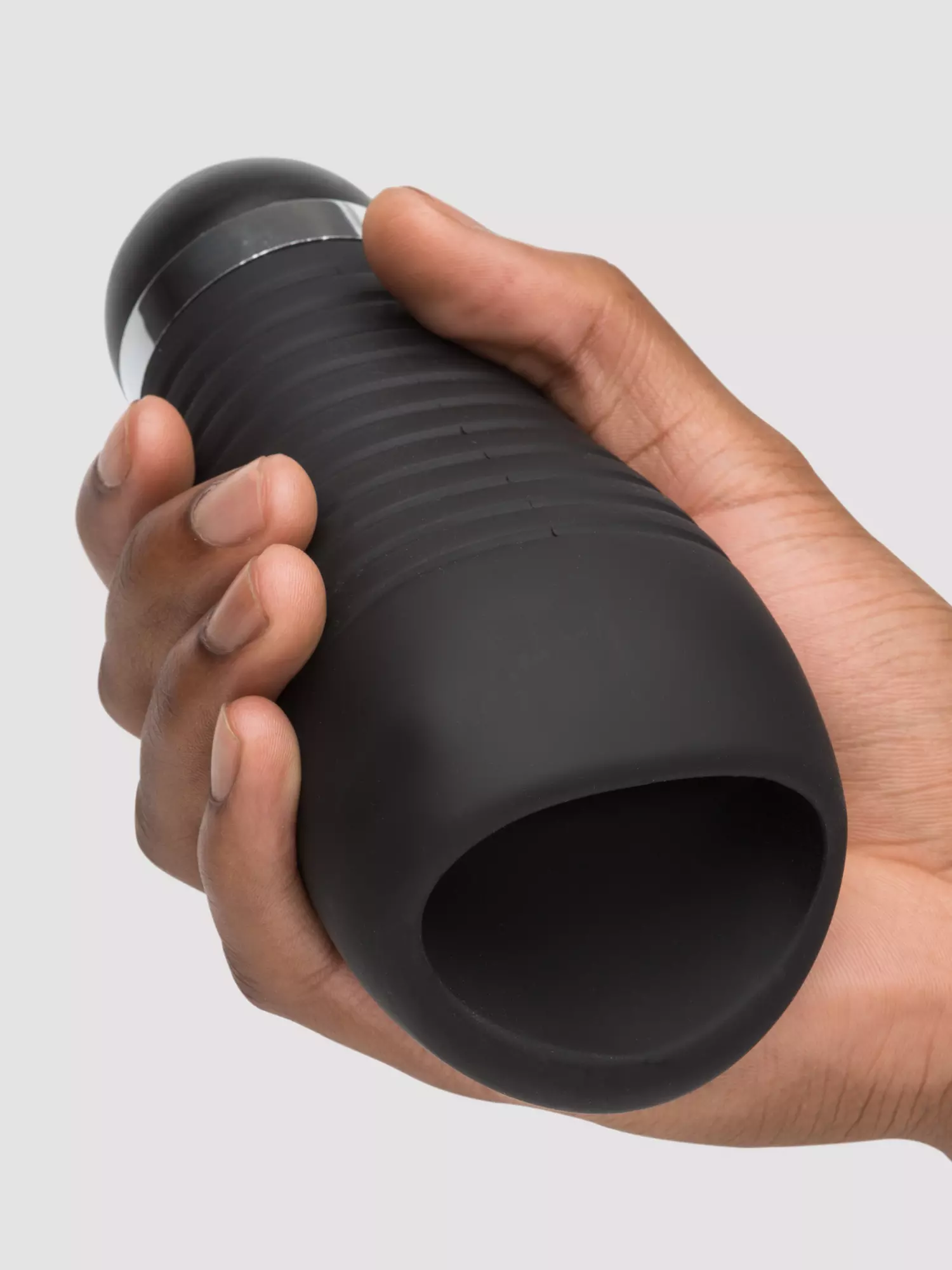 Specs:
Internal Length: 3"
Canal Diameter: 2.5"
Fabric: Silicone
Vibrational capabilities: 2 motors with 5 speeds
Waterproof: Yes
Next up is the Lovehoney O Force 2, a successor to the original Loveforce O that isn't for stimulating the whole penis, but only the head. This improved sequel contains another motor that delivers 5 stimulating degrees and boosts up power to greater heights.
All you need to do is just finely lubricate the inside of the sleeve with a water-based lube and permit the silicone sleeve to encircle the head of your penis while pressing the button on the bottom to commence the stimulator. Continue pushing to discover its 5 speeds and sprint to the peak of your climax.

Pros
Absolutely waterproof for in-bath solo action
Discreet product
5 speeds with dual motors give out good stimulation
Cons
Too shallow for some men
Doesn't offer a really tight grasp

#4 Lovehoney Reversible Double Stroker Intense Ticklers – Best for a Double-Ended Fun
Best for a Double-Ended Fun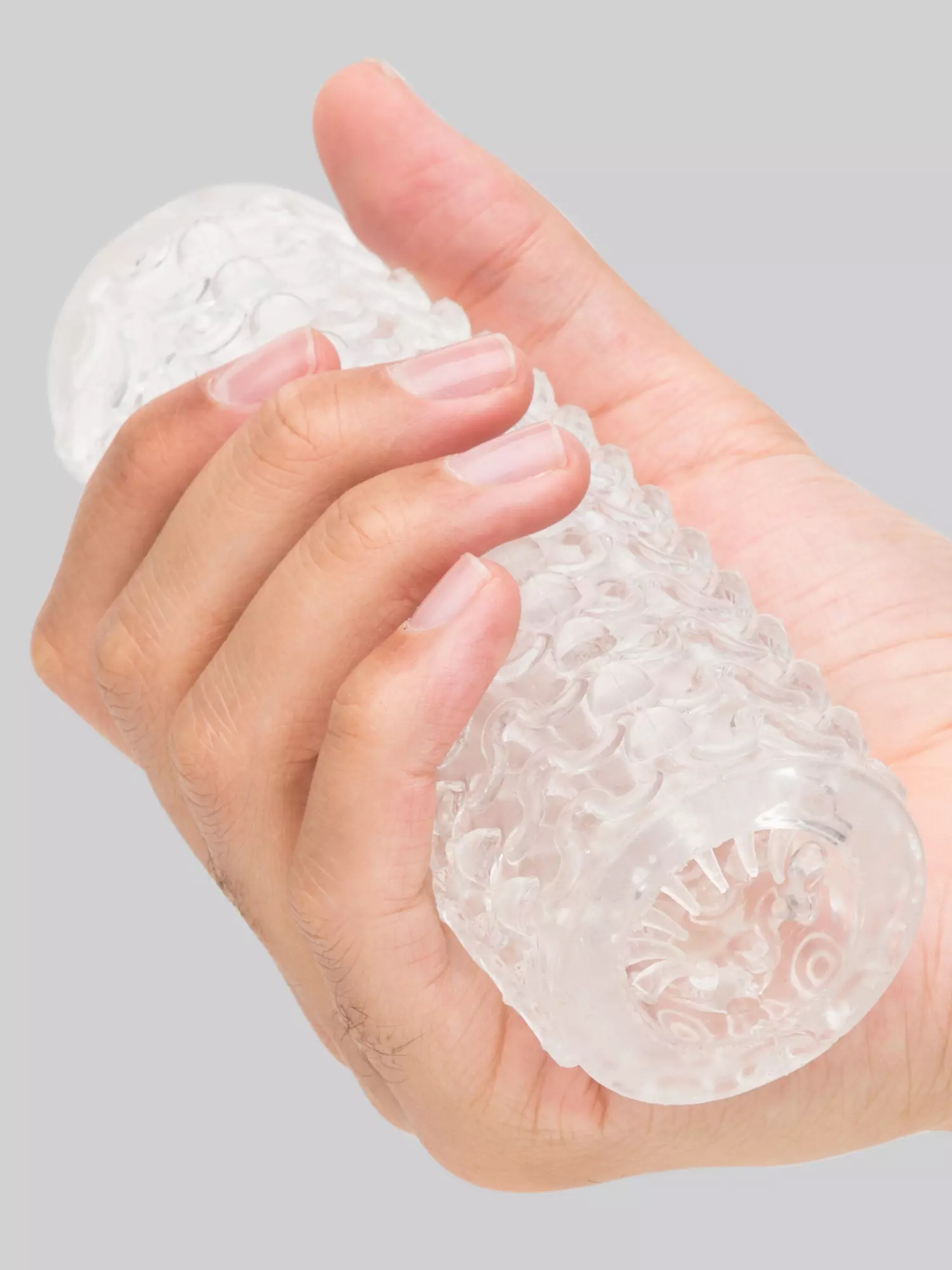 Lovehoney Reversible Double Stroker Intense Ticklers
Get double the excitement for a fraction of the price of a Fleshlight with the Lovehoney Intense Double Stroker, a 5.75 inch long twin-textured sleeve with supple fronds lining one side and lifelike ridges the other. Both sides feel incredible.
Coupon Code: GURU15 (15% off!)
See latest price
Specs:
Canal Diameter: 1"
Length: 5.75"
Internal Length: 5.5"
Fabric: Plastic
Last on this list is the most affordable male masturbator, the Lovehoney Reversible Double Stroker, which just plain helps out to feel a better rub down. Its texture is full of ridges and ribs which is really squishy because of the soft plastic it's made out of.
For a friction-less stroking session, you're advised to pour a decent amount of a water-based lubricant. When you're up and going for another jerk-off session, just pop it inside out – hence the name reversible – and relish in another blastoff! Since it's open on one end and closed off at the other, with just a tiny hole in the middle, you can also indulge in experimenting with some suction sensations.
Pros
Really cheap for a hands-on solo action
Textured interior with ridges and ribs
Extremely easy to use
Cons
Some men may find it intolerable and rugged
Fleshlight Alternatives – Buying Guide

As with all sex toys on the market, the male jerk-off machine aka the male masturbator comes with a variety of shapes, designs, and functionalities. Since we all have different tastes, each of us has to search for unique features that suit our liking.
Different sizes range from just a head stimulator to rouse up the crown of your penis, to a whopping monster-sized male masturbator that would fit each and every size. Naturally, that's not all you should keep an eye out for. You should see if the male masturbator you're opting for has any additional features like vibrational speeds and patterns, the material it's made out of, and the overall quality of the product.
Some fleshlight alternatives are marked with the name as a stamina training device, which immensely aids with enduring quite a little longer in bed. And remember, the higher the price, the higher the likelihood of the jerk-off machine being better than its competitors.
Verdict and Conclusion on Fleshlight Alternatives
The bottom line is that each of these male masturbators has its own perks and downsides. For me, the Kiiroo Onyx+ would be the best pick when talking about an automatic jerk-off machine. It has every nook and cranny that fleshlight alternatives have, even an interactive mode to watch VR porn on it – which is by far its most exciting feature!
And for the best manual jerk-off machine, I am all up for the Tenga Flip Zero – and so should you be! Its 5 vibrational options will give you the tingling sensation of your lifetime, while the random vibrating option is for great endurance training all the way!