(Last Updated On: July 2, 2023)
In exploring your sexual desires and techniques, getting the right approach to tits is often overlooked. You love boobs, and your hurry to fondle and kiss them might be robbing you and her of amazing sensations. Knowing how to suck tits will add another dimension of pleasure to your sexy times. Let's talk about some great techniques to suck boobs and a quick look at the breastfeeding fetish.
Read more: Buy the most powerful vibrators for your women.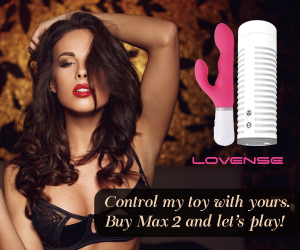 The Don'ts Of Sucking Breasts
I'd usually start with do's and don'ts, but given the pervasively common don'ts, let's start there.
Suck Breasts, Don't Vacuum Nipples
Dude, you're not a vacuum cleaner. Unless she asks for it, sucking tits should be gentle and comforting. There are no awards for making her feel uncomfortable and painful while you rage vacuum the nipples.
Best seller of 2023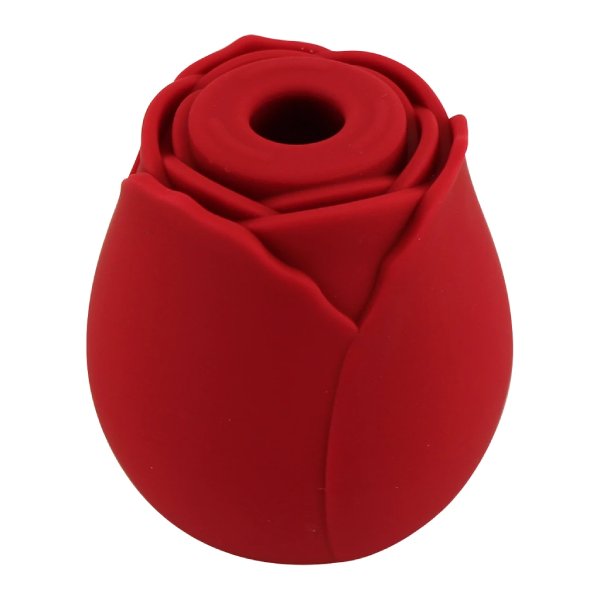 Control That Biting
Breasts vary in sensitivity from person to person. So stop and level your head before you go chomping on those magnificent boobs. Wait for her to tell you if she prefers biting, or just ask her.
There's More To Breasts Than Nipples
When sucking breasts, don't just hover around nipples. While nipples certainly are the most sensitive area, the other parts are pretty sensitive as well. Focusing on breasts while ignoring the rest can put a damper on pleasure.
Breast Size Is Not Proportional To Sensitivity
Larger breast size does not mean that the woman is especially more sensitive to, or puts an extra premium on getting her breasts sucked or fondled. Liking or disliking those sensations are personal preferences and have nothing to do with cup-size or breast size.
How To Suck Tits — The Do's
Now that we've got the don'ts out of the way and have reduced the risk of starting on the right foot, it's time to level up your skill on sucking tits.
Best seller of 2023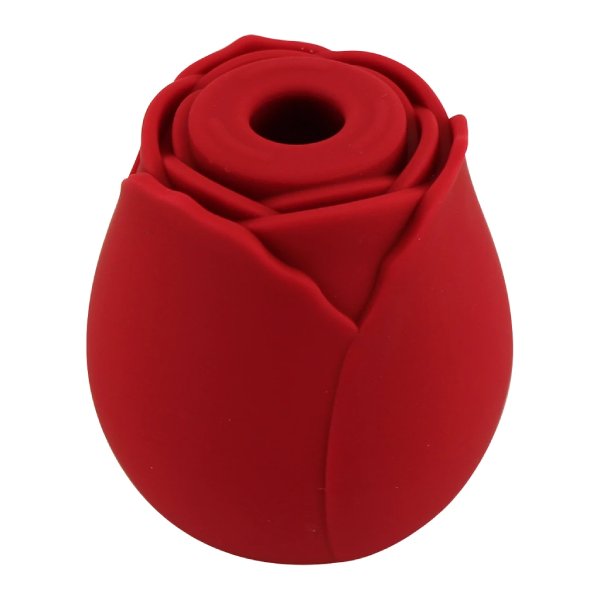 Start With Gentle Fondling
Don't go straight to sucking her boobs, but take your time so both of you can be comfortable and ready. Start with gently fondling her breasts. Use your fingers and palms where necessary to move slowly towards the nipples, gently moving your finger over the areola while tracing its boundary around her breasts. If you are feeling slightly adventurous, you can rub one nipple with ice while you fondle the other with your fingers. This would have her screaming for more.
Using your hands is important for sucking tits, because once your mouth is on her breast, she may not prefer to leave the other boob unattended. It makes sense to keep her breast busy with your hands while you work on one with your mouth. Although, if you find it too distracting, there is no harm in focusing on sucking her breasts.
Blowing On Her Breasts And Nipples
As you prepare to bring your mouth in contact with her breasts, slow up just a small distance away. Gently blow on her breasts, while keeping focus on her nipples. Most women enjoy this sensation and will find it pleasurable. There is also the joy of building anticipation where your mouth is mere millimeters away from her nipples.
Kiss Her Tits
You've both been waiting for a while, so it's time to amp up the sensation. Go ahead and kiss her breasts. Give a gentle touch to her nipples and prepare it for the anticipation of things to come.
Licking Her Breasts
Licking plays an all too important role in sucking tits. Don't just run your tongue along the breasts as if you were licking a stamp. Instead, use it carefully and deftly. Mix the broadside of the tongue with the tip to create a sensation of textures on her breasts. Run the tip of the tongue around her nipples and areolas. Trace the outline of the areola, or just flick the nipple with your tongue a few times.
Sucking Her Tits
Placing your lips over her areola and nipples is the main event, but it is not the entire show. Being awesome means making a wholesome approach, not jumping straight to vacuuming her nipples. Anyways, now that you're sucking her breasts, let her enjoy the mixture of sensations on offer.
The moist and warm sensation of sucking is also magnified by the various textures felt by the nipples and the breasts. Your lips, tongue, and palate all present a different sensation and texture for the breasts. The mixture of these sensations is what makes getting her tits sucked awesome for her. Make it worth her while!
You can alternatively use gentle and strong "pulses" of sucking, or maintain a steady pressure as you move your mouth. Just make sure you aren't putting too much pressure and hurting her. Or for that matter, going so gently that she can barely feel it. A good technique is about understanding not just your partner's verbal commands, but also keeping an eye on her visual cues and body language. Being observant will make it easy for you to hit the spot!
Some Extra Tips To Make Sucking Breasts More Fun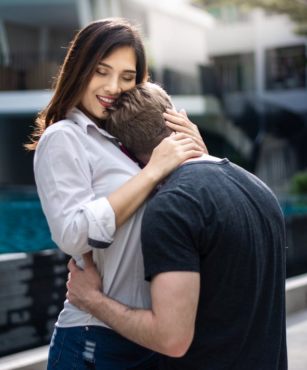 Don't Be Shy Of Vibrators
Just in case you had doubts, know that vibrators aren't only good for the clitoris and vagina. You can use a vibrator to stimulate erogenous zones of her body. And yes, breasts are one of them. The vibrator you pick is, of course, dependent on your choice. However, if you need a hint, you can consider the old favorite that is the Hitachi Magic Wand, or perhaps take a taste of modern design and technology with non-contact vibrators like the Satisfyer Pro 2.
Pinching, Biting, And Nipple Clamps
Best seller of 2023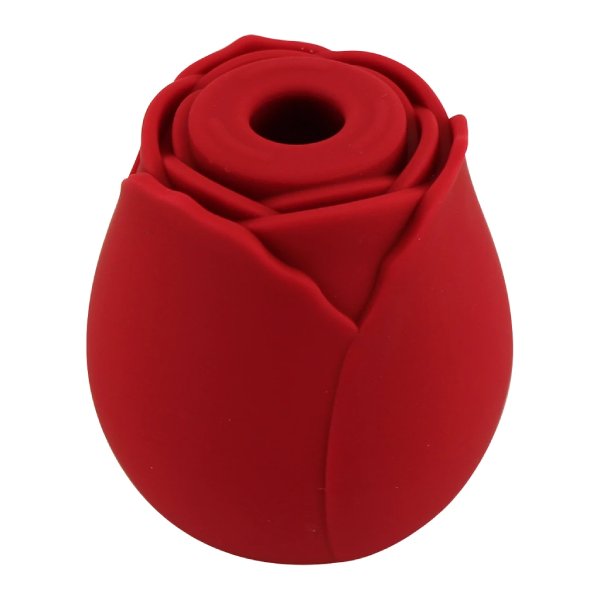 Talk to her about it! Many women enjoy the sensation offered by pinching and biting on the nipples, a lot of women don't appreciate the sensation. So before you break out the nipple clamps or start chomping on her tits, be sure you've both talked it over.
Bring Ice Into Play
Many couples bring ice into the mix of breast sucking as a way to introduce a different sensation. Ice is a popular choice, and you've probably seen it (or allusion to its use) on TV or in movies. You can hold it in your hands as you move it on her breasts like a random moving crayon. Or, better still, hold it in your mouth as you direct it over her breasts and body for a more intimate sensation.
Breastfeeding — Things You Should Know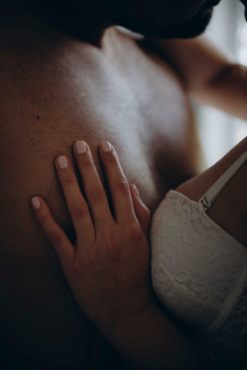 Many couples enjoy breastfeeding and find it a way that strengthens their intimacy and adds more fun to the bedroom. It might just be a fantasy that you both want to try out, or you may have a liking to it and look forward to enjoying it. Either way, it can be a rewarding experience.
For a woman, breastfeeding can encourage the production of the hormone oxytocin, which is what encourages a stronger bond. For a lot of men, their brains are wired in a way that makes lactating women irresistible. Adult breast sucking or adult nursing relationships also encourage couples to spend more time together, cementing intimacy. If you're both on the same page and comfortable with breastfeeding, an adult nursing relationship can make your bond stronger.
Breastfeeding And Sucking Tits
To be clear, a breastfeeding relationship doesn't necessarily have to involve lactation, though a lot of couples do prefer the latter. It can feel more natural and easier if the woman is already lactating, or pumping. Some women can lactate even if they've never been pregnant. Similarly, others may lactate as they orgasm. It all depends on the woman's body.
Schedule Time For Your Breastfeeding Sessions
Many couples include breastfeeding as their foreplay scenario. Although where breastfeeding is a big part of the agenda, couples may find it more convenient to spend a long time on their breastfeeding sessions. Therefore, it becomes more convenient to schedule time for sex and breastfeeding. Regularly scheduled sex and breastfeeding are considered great for greater intimacy, as well as general sexual activity for a couple.
Considerations For A Breastfeeding Woman

A lactating woman needs to take some special care. Breasts don't see a difference between a baby and adult feeding. So you can run a risk of having your breasts leak. You may have to consider precautions similar to nursing mothers.
Another aspect is that many women may experience that their periods have stopped during a breastfeeding relationship. That should not be seen as a sign of stopping the use of contraceptives or engaging in safe sex.
Sucking Tits Can Be More Than Just Foreplay
Fondling and sucking tits has been on the foreplay roster forever. Sucking tits can be rewarding in its own way as the main event, and not just a sideshow you put on as part of foreplay. Putting in a little more effort and knowing your way around fondling and sucking breasts can make your sexy times a lot more fun!