(Last Updated On: June 24, 2023)
When down, just simply pump away…
A pussy pump is a pleasure intensifier women use for a voluptuous vagina look, as well as an intense orgasm build-up. This innovative sex toy functions as one of the best foreplay engagers I have ever experienced in my life.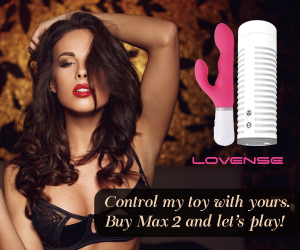 I have tasted the best of double dildos, eroscillators and bullet vibrators, but nothing could get my panties in a knot just like the pussy pump did. The suction and that control fulfilled fantasies I never even knew existed.
Despite its name, a pussy pump does not pump air into your vagina but rather intensifies arousal. It creates a vacuum on every inch of your genital area, making the spot insanely sensitive.
Meant for all creatures who own a vulva, the pussy pump is unique for its discreet and somewhat confusing design. It is basically a pump connected to a suction cup that you control.
There are thousands of pussy pumps swirling online, and you can never rely on finding proper reviews.  As luck would have it, we have narrowed down the top 6 vagina pumpers that you should try out in 2023!
Our Top Choices For The Best Pussy Pumps
| Product Image | Product Name / Primary Button |
| --- | --- |
| | |
| | |
| | |
| | |
| | |
| | |
What is a Pussy Pump?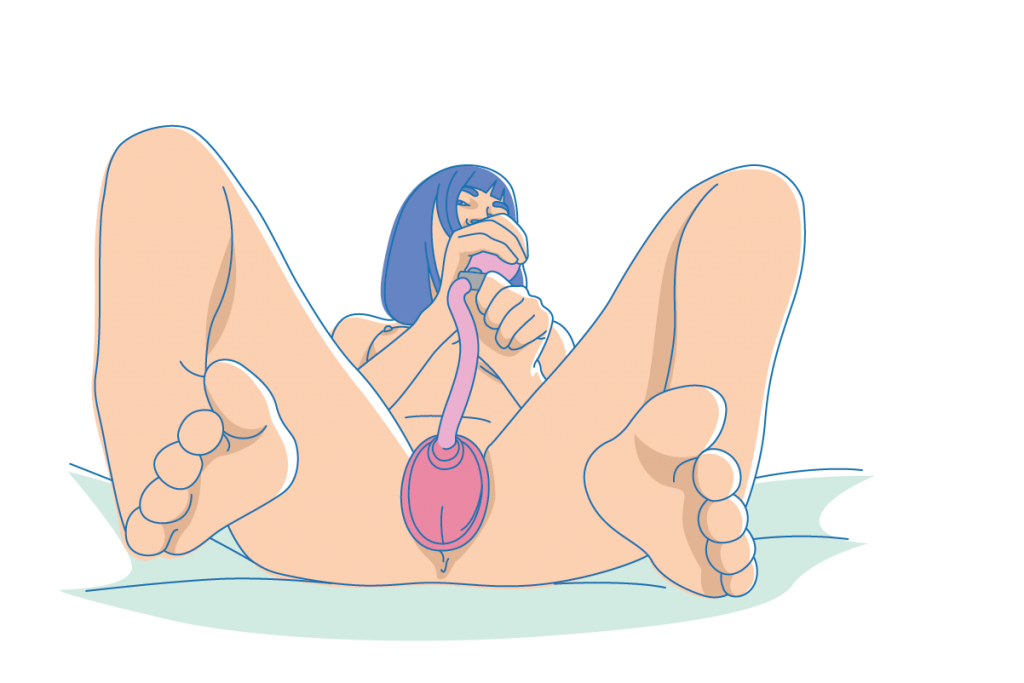 The extraordinary pussy pump is not much of a sex toy as it is a prep process for your vagina. You basically place the suction chamber on your lady parts and pump. No air will be blown into your vagina, but it will only produce a sucking sensation, attracting blood flow into the intimate area.
The vaginal pump is not a very popular object. Its name is not very reassuring and does not always make you want to discover its use. Its appearance is more like an oxygen mask than a sex toy. And yet, this accessory is above all an object of pleasure.
It consists of several parts: a plastic or silicone chamber to place on the vulva and a manual or automatic pump. The two are connected by a small tube. The material can vary according to the model. The pumping mechanism can take the form of a pear or a lever, again depending on the user's preference. This is a gadget that was previously common in the BDSM world. But its use is becoming more democratic.
Why Would you Use a Pussy Pump?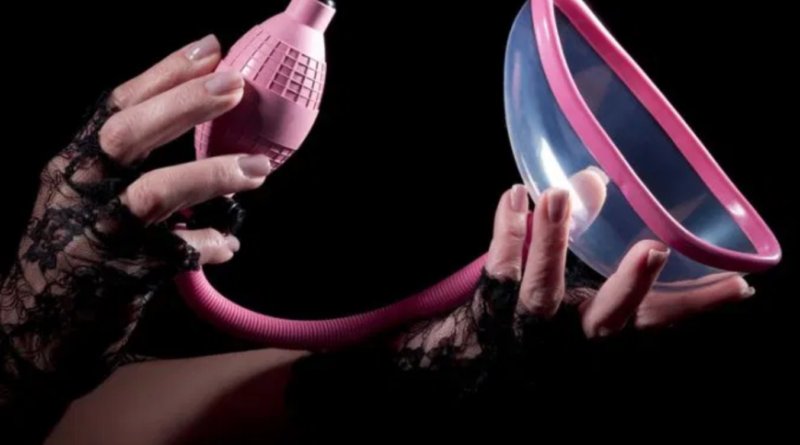 This reaction makes your crotch much more sensitive and ready for intense orgasms.
The pussy pump gives the vagina a swollen and feminine look that men find irresistible. You feel electrified and much more prepared for intercourse!
The pussy pump is popular because girls nowadays use it to stylize their genitals and make their inner area resemble a peach. The pussy pump can help intensify the lips and clitoris, giving your vulva the after-sex appearance. No oral sex stimulators or magic wands can produce such tingling as the pussy pumps.
The pump is similar to a clit stimulator, but it rarely can produce climaxing. It works best as a foreplay provocation or solo play. The pumping device is meant for the fairer sex, who want to give their lower area the attention it deserves.
Some may even confuse the pussy pump with the clit pump; however, there's a difference. The pussy pump focuses on many regions of the intimate female area, while the clit pump solely arouses the clit and internal area.
There are tons of vaginal pumps out there, many raging in style, shapes and sizes. It all depends on which crotch area you want to caress. Some are mid-sized devoted to labia stimulations, while others are larger and intend to massage the entire lower area.
Whichever you choose, all will, without a doubt, produce inexplicable feelings. The following are the top 5 we found to be the best in both function and aesthetic.
The Best Pussy Pumps to Choose From
#1- Lovehoney Supreme Sensation Pussy Pump – Best for Appearance
Best for Appearance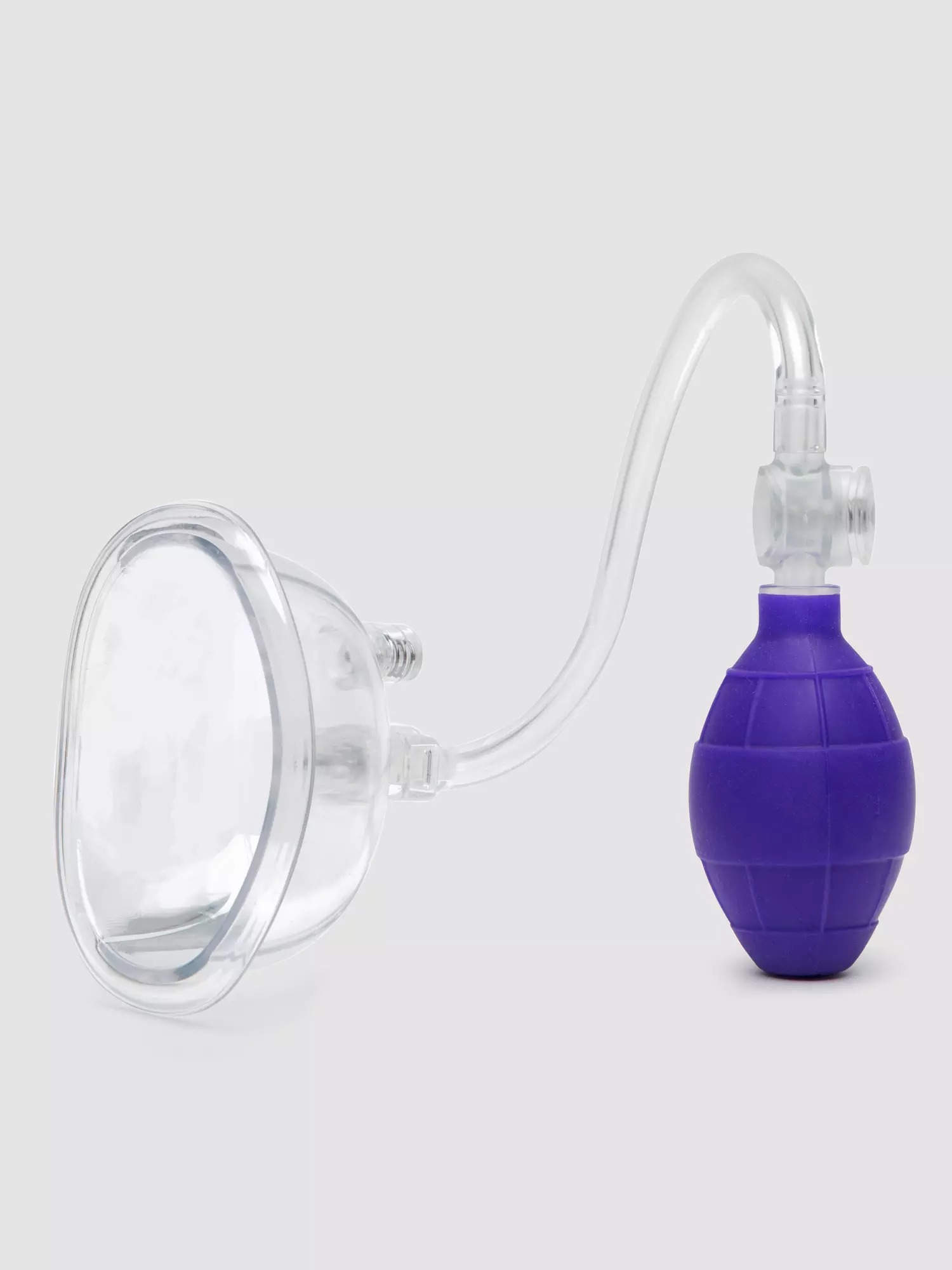 Lovehoney Supreme Sensation Pussy Pump
Loose lips sink ships, and by "loose" we mean "aroused", and by "ships" we mean "whatever they want". Arouse your lips and sink your favourite sex toy (or partner's body part) for orgasms aplenty with our Supreme Sensation pussy pump. Now with two valves!
Coupon Code: VIBRATORGURU (10% off!)
Get 15% off with Code: GURU15
Product Specifications:
Brand: LoveHoney
Waterproof: Submersive
Material: Hard Plastic
Length: 19 inches
Lovehoney never disappoints its fangirls, and this time it spoils them with the sensation master himself- Lovehoney supreme pussy pump. Make your lips look juicier than ever with the supreme among pussy pumps, now accompanied with two releasable valves.
The suction chamber is 4-inch long, which allows you to stimulate labia, clitoris and vulva area. It also comes with a transparent chamber that will allow you to watch your lady parts bloat to the max.
Strap this on before he gets home from work, and let him soak in your new plumpy look! The stunning purple pump is pretty easy and satisfying to squeeze, causing you intense build-ups. The hose is also re-attachable and the chamber comes with a quick-release valve, so you won't have to detach the whole hose to release it.
Make sure to use it as a foreplay toy, as the pussy pumps can take more time to provoke an orgasm compared to stimulating sex toys. Even though it is relatively new, the pussy pump is a reasonably affordable alternative to any overpriced dildo, and it can show you what your vagina is truly capable of.
Pros
Made from high-quality body-safe materials
Excellent sensations
Can work with VR, encoded games, and is FeelMe compatible
Stylish design
Cons
Maximum battery life of 1 hour
No vibrations
#2- Lovehoney Vibrating Silicone Pussy Pump with Ticklers – Best for Intense Build-up
Product Specifications:
Brand: Lovehoney
Material: Silicone
Length: 24.5 inches
Power: 1 x AA battery
Waterproof: Submersible
One would never think to upgrade the pussy pump into a vibrator, but Lovehoney did. Their newest edition to vibrating pussy pumps produces three functions for absolute satisfaction, as well as appearance. The pump can suck, vibrate or tickle your private area, all with a single goal to lead you to an even grander big O.

The vibrating pussy pump is excellent if you want to endure a whole evening of lovemaking. The vibrations will raise your sensitivity levels, while the suctions will have your vagina swell like a juicy fruit. The drawn blood flow will make your crotch super sensitive to touch, not to mention ready for penetration. The device is innovative because it comes with silky ticklers, all in favor of maximum arousal of the skin.
The cherry on top is its bullet vibrator within, which further spreads the tingles of your crotch area in a single-speed manner. You can whip it up for some sensation play between you and your partner as they will surely want to contribute to building your orgasm. If you're single, whip it out during bath time and feel orgasms like no partner could bring.
Pros
Wonderful feel
Easy to use
Soft material
Cons
It might make some reach orgasm fairly quick
Needs batteries
#3- Doc Johnson Pussy Pump – Best for Newbies
Best for Newbies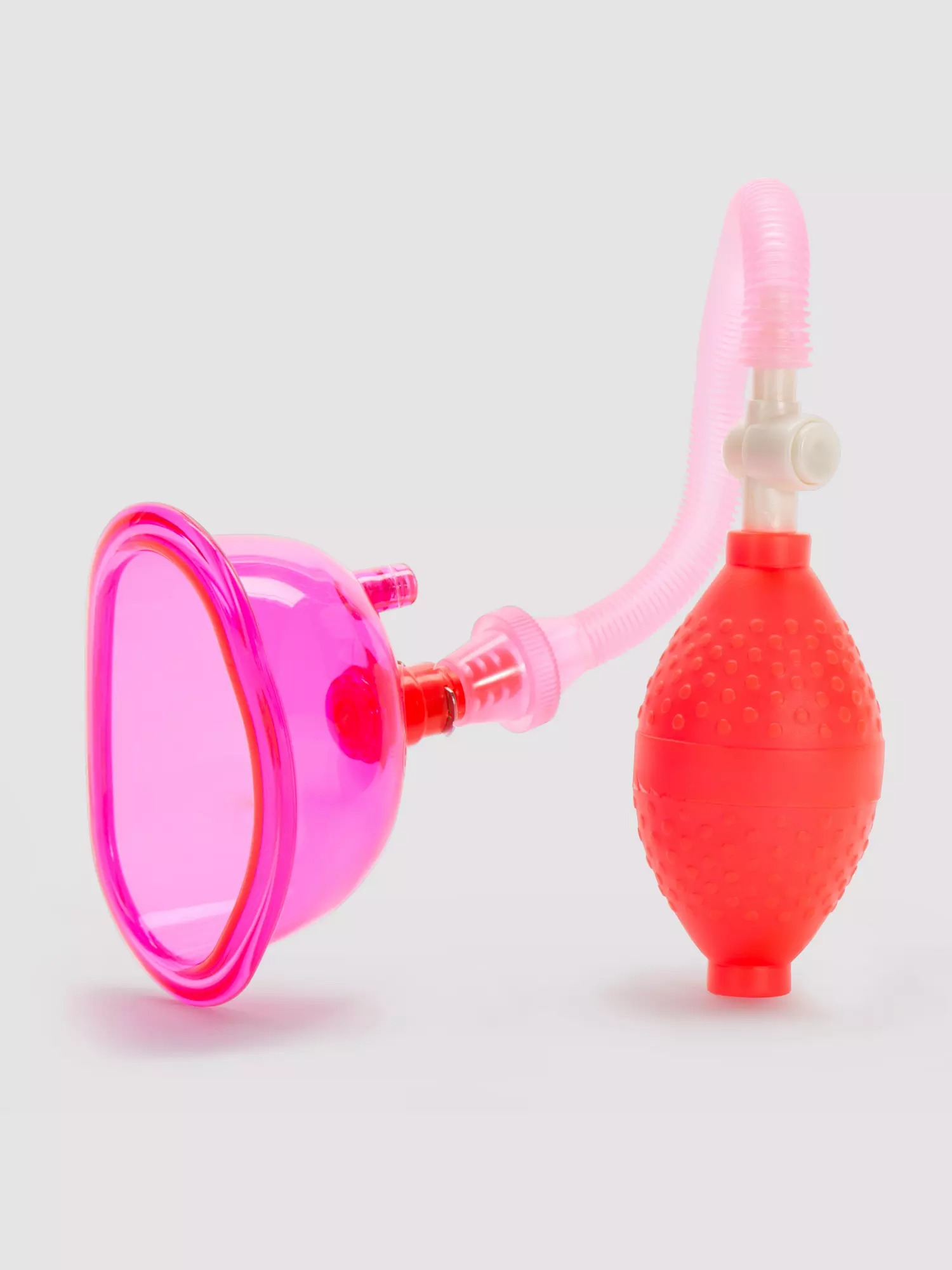 Doc Johnson Pussy Pump
You'd be forgiven for thinking that this was an oxygen mask, but the potent powers of Doc Johnson's pussy pump are far more likely to leave you breathless than give respiratory aid. Place over your kitty and squeeze the bulb for heightened sensations.
Get 15% off with Code: GURU15
Product Specifications:
Brand: Doc Johnson
Material: Hard PLastic
Length: 4 inches
Waterproof: No
The new Doc Johnson pussy pump resembles some medical device that doctors use for respiratory issues. However, the pump will have you gasping for air, but only from intense sensations. This bad boy will make newbies once again believe in pussy power.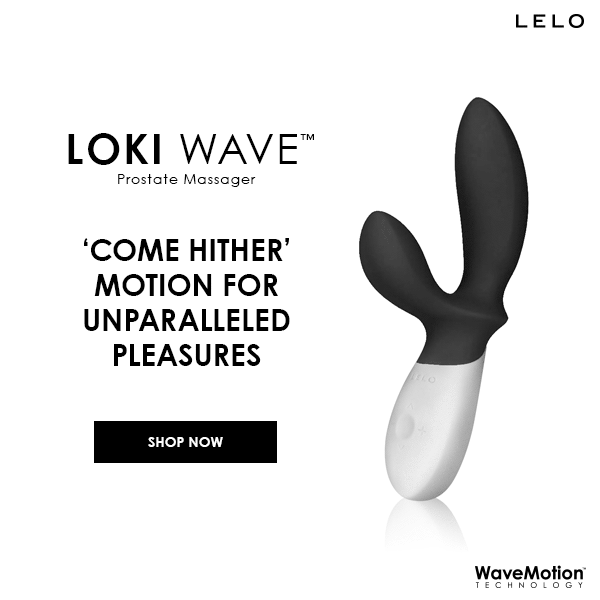 Intense building orgasms and a lot of tingling, the pussy pump makes everyone hold onto the sheets for dear life. The best thing about it? You control the rhythm and intensity. The quicker you press, the more tickles you'll feel on your crotch area.
The pink hose and chamber give the whole process a feminine and sexy touch, alongside a few peaks into the pumping activity.
The chamber is pretty wide, so all erogenous zones are covered. Overall, for a very low price you can get a wonderful pussy pump that will bring you and your partner numerous evenings of fun and pleasure.
The Doc Johnson pussy pump is very easy to use and strap, making it perfect for newbie girls who want to exercise their vaginal orgasms to the max!
Pros
Very simple to use
Quite feminine and pretty
Gentle suction
Slow build-ups
Cons
Some may find the color distracting
Not a transparent chamber
#4- Fantasy for Her Vibrating Pussy Pump – Best For Imitating coitus
Product Specifications:
Brand: Fantasy for Her
Material: Silicone
Length: 5 inches
Waterproof: Submersible
Power: Rechargeable
If you want to go on an all-in coitus experience, minus the second participant, then we suggest the Fantasy for Her Vibrating Pussy Pump. This pump licks, sucks, and vibrates on your intimate area, giving you orgasms in places you didn't even know were erogenous.
Each function of the pump can be enjoyed separately or together. Start your evening in the bath and continue into the bedroom. Put on some relaxing music and scented candles, and pull out this lovely guest for silent moans deep into the night. Switch things around and experience the pump on your nipples. This will give them a new, excited, and perky appearance that will instantly drive them nuts.
The pump's handle can also function as both a clitoral stimulator and a g-spot vibrator. It comes with 10 functions and a TPA sleeve for textured stimulations.
The best thing about the pump is that you can take it anywhere you want, without dragging a four-meter long cord. Even though the toy is pretty pricy, it makes up for it with its multiple purposes!
Pros
Very realistic feel
Powerful suction
Strong licks and vibrational patterns
All in one toy
Cons
Can get noisy
Not very affordable
Some may find it difficult to understand
#5- Pumped Automatic Pussy Pump – Best Hands free
Best Hands free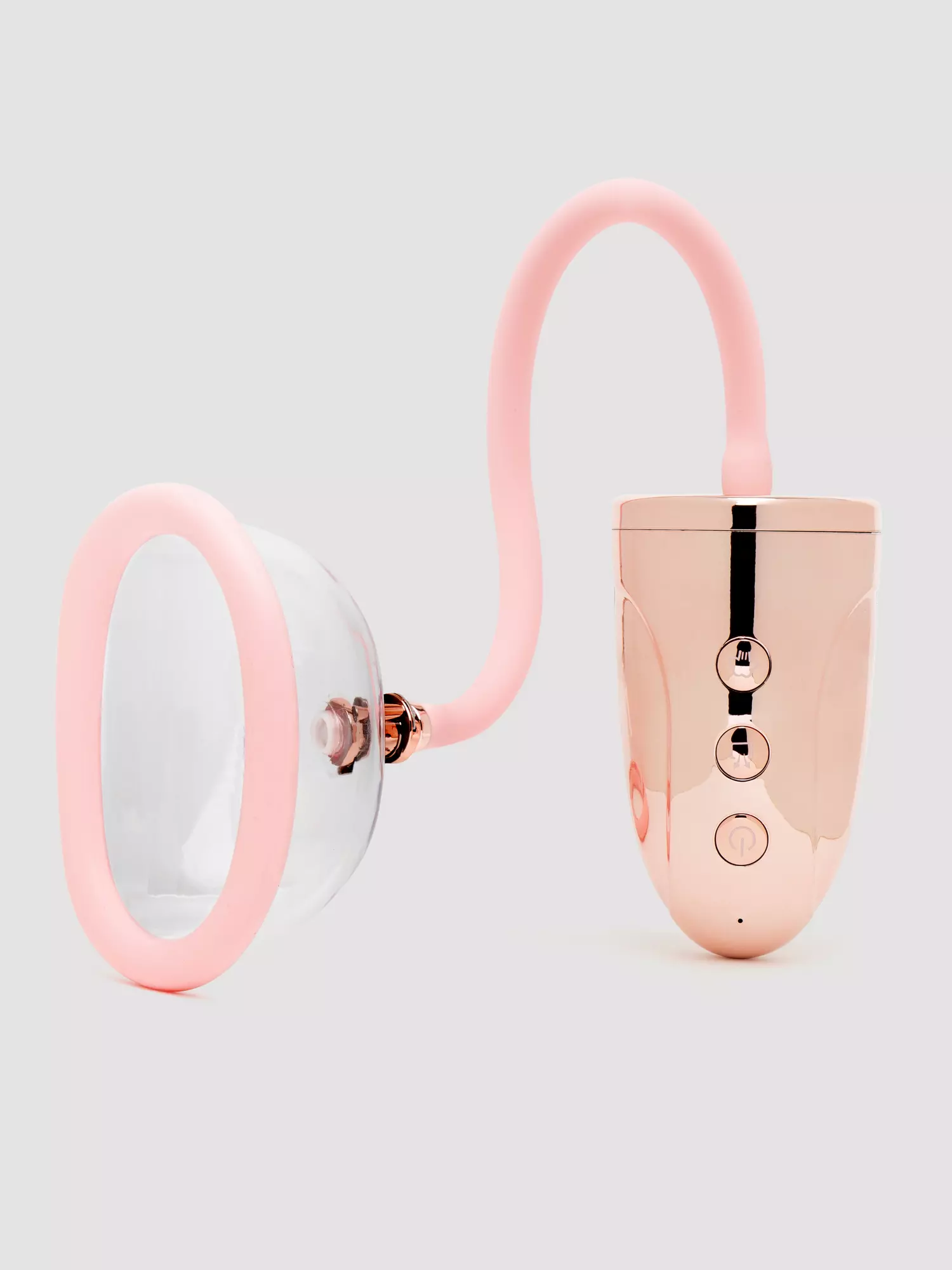 Pumped Automatic Pussy Pump
They say automation is the way of the future and, to us, the future looks plump. Pump up your lower lips and increase your clitoral sensitivity with the greatest of ease by slipping the cup over your pussy and switching on the automated suction. Huzzah!
Get 15% off with Code: GURU15
Product Specifications:
Brand: Lovehoney
Material: Hard Plastic
Length: 14 inches
Power: Rechargeable
If you want to leave your hands free to grasp something else, while your pussy is getting nice and plump, go for the automatic and rechargeable pussy pump. This battery-powered pump can accompany many of your travels, being rather small in size and discreet in appearance. It resembles a computer mouse, but with a chamber.
The pump can be used for more than just a few minutes. It has a normal lifespan of 120 minutes, giving you two hours to play around all your erogenous zones.
It comes with a flesh-colored automatic tube, a detachable hose and a transparent chamber so that you can monitor the swelling process throughout. It can cover the labia and lips, making both of them swollen enough to explode to a single touch.
This electro sex toy comes along with 3 different speeds. Each speed ranges in intensity – from low moaning to toe-curling, there is a level appropriate to every girl's likes. If you have some trouble having the chamber close on your crotch, just use a bit of lube, and you'll be ready for some slippery fun!
You don't have to do the pumping yourself; just power up the button, and the speed will shake you right into pleasure town!
Pros
High-quality material
Automatic
Don't have to use your hands
Nice speed ratio
Cons
You need to charge it after a use
Some prefer pumping rather than the automatic version
#6- Vibrating Vagina Sucker Pump – Best for Solo Pleasure
Product Specifications:
Brand: LoveHoney
Material: Soft Plastic
Length: 5.5 inches
Power: Batteries
A little something for the thrill-seekers out there is the vibrating sucker pussy pump. This incredible toy has so many mind-spinning functions that you'll find it difficult to compose yourself after a single use. It can vibrate, suck and plump up your genitals to a level you hadn't reached before. Not to mention the multiple intense orgasms and some squirts that come after.
Strap it on for some before-action, solo fun-time with yourself and experience its thrilling suction power. After only a single use, your lady parts will look like they have just received the beating of their life.
The multi-speed bullet vibrator exercises all delicate parts of the inner area with leg-shaking vibrations. This is amazing for some foreplay while awaiting your pounding. It functions through a wired controller, and you are in charge of the intensities of each vibration.
The hose is pretty flexible, so no tugging is necessary. The chamber will land appropriately, so no part of your vagina will miss out on its vacuum.
Pros
Surprising multiple orgasms
Sturdy vibrations
Lovely appearance
Potent suction
Cons
Some may find the material too hard
Others might experience difficulty sealing
How to Use a Vaginal Pump
While the details of how to use a vaginal pump may vary from one model to another, the principle is generally the same. Some people prefer to use it on a depilated area to avoid the hairs being caught by the suction cup. This can cause a rather unpleasant tugging sensation. But this is of course not imperative.
Apply lubricant
Start by lubricating the area generously. This step is essential. As usual, we advise you to use water-based lubricants. This will allow the suction cup to cling better and to be airtight.
Place the suction cup
Then place the suction cup on your vulva in a vertical position. Some models cover the entire vulva while others just cover the clitoris. Find out what type of model you have before you start using it. It's wiser so you don't get any surprises.
Start pumping
Keep one hand on the suction cup and press down until you feel suction in your vulva. The suction cup should hold on by itself when you let go. It should not be able to be removed. Continue to hold it until it holds on its own. Pump gradually, taking short breaks. Stop if you feel any pain. It is not supposed to hurt.
Release the pump
Once you feel your vulva dilate, it's time to stop. Squeeze the safety valve on the bottom of the bulb to let the air enter the suction cup. Once the air enters, the suction cup will release on its own.
Wait a while
We recommend waiting a few minutes before having sex or masturbating. This is the time it takes for your blood to start circulating normally again.
Everything you Need to Know About Pussy Pumps – A Buying Guide
Once you see our picks for some of the best pussy plumping products out there, it's time to determine some features you need to look out for. Before buying and using the toy, you need to delve deeper into the materials, prices and cleaning methods with every pussy pump.
Material
Before actually purchasing the sex toy, you have to know its basic features. Even glances can be misleading as these pumps can come in various materials that are not the safest choice for your body or skin. Pussy pumps can be silicone, soft plastic, or hard plastic, depending on their functions.
If it comes with vibrations, it is usually hard plastic, which can be rough on the skin. Sometimes it can come to accidental pinching, which will completely ruin the mood. Always go for silicone pussy pumps or soft plastic ones, as they are the most gentle to the delicate intimate area.
Cleaning and Maintenance
If you've used a sex toy before, you know the importance of proper cleaning. Every single time you pump your private area, thousands of microbes can awaken and spread around the crotch. To avoid rashes and any other potential discomforts, rinse the product after every use.
If the product is battery-powered, just use a sponge, some soap and water, and you're done with the washing up! If you want to be extra careful, go over the toy with a disinfectant to destroy any remaining microbes.
It is advisable to keep your pussy pump in a cold and dark place. Usually under the bedside cupboard, where it's quick to grab and store.
Usage
Some may be shy to admit, but the pussy pump looks more like a medical device rather than a sex toy. It is understandable why the toy has a hose, a chamber and a pump. Some would think you'll be fixing an engine, but they have no idea which one.
In hindsight, using a pussy pump involves the same methods as with vibrators. At first you prepare your inner area; this means shaving and moisturizing. After, don't forget to apply your friendly lube, which will make things smooth and wet. Then, take your clean pump and place it over the vagina. Once you get all cozy and settled, you can start the pumping process.
The best thing about the pussy pump is that you control the intensities of the suction. If you are nearing orgasm, you can speed up the pumping or continue into a slow-building orgasm. Climaxing with the pussy pump is not very easy because of the lack of direct stimulation, so remember to take your time and anticipate the best.
Last Words
Whether you are a newbie pumper, or a veteran vagina explorer, it is undeniable that the toy works wonders. Not only does it give you new insights of pleasure zones from your vaginal area, but also an irresistible, youthful look.
By simultaneously building a gorgeous pussy, the pussy pump also helps you raise your arousal and sensitivity levels. This is why the device is so ingenious as it revamps the vagina and makes it that more soft and delicate.
Remember that whichever pussy pump you choose, the outcome should always be positive. Be safe with all of your sex toys, and keep them neat after every use. Use lubes that usually come with the products to avoid slipping or any discomforts.
Remember – The toy is there to serve you and not the other way around. From our intense gallery of pussy pumps, we recommend the automatic pump for more freedom. With it, you won't have to use your arms to stabilize your chamber, but rather keep them busy with other pleasurable things!
Remember ladies – keep calm and pump on…