(Last Updated On: March 7, 2023)
It's stylish, it's golden, and it's expensive; it is the Lelo Yva. A part of the Luxe range, the Lelo Yva is available in two colors/options. The first is the very expensive gold that flies straight into the $4k range, followed by a silver/stainless steel option that brings in the price range to $3,000.
To be perfectly clear here, expensive as it is, the Lelo Yva is not a substantially different model. Lelo Yva is quite similar to the Lelo Nea 2, and as such shares several features with its poorer sibling.
Lelo Yva Packaging And First Impressions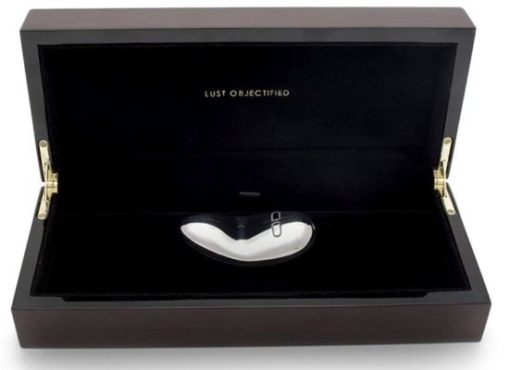 If there's one thing that the Lelo Luxe range does absolutely correct, it is the packaging. As we we previously saw in the Lelo Olga review, the packaging for this range represents the opulence that can be expected from this range.
This gold (or even stainless steel) clitoral stimulator is much too good for those regular cardboard boxes. It arrives in an exotic wooden box. There is Lelo branding on top of this box, but overall, it is made of polished wood with great attention to detail. It's almost a jewelry box, except it contains either a 24-karat gold plated Lelo Yva clitoral stimulator, or its stainless steel covered variant.
Here's a look at what you'll find with the packaging:
Lelo Yva 24-karat gold plated (or stainless steel) clitoral massager
Satin storage pouch (honestly, just leave the vibrator in the awesome presentation box!)
Charger
Warranty registration card (1 year warranty, 10 year quality guarantee)
Instruction manual
Lelo Yva is available in two colors, gold and silver. While the gold model is actually covered in 24-karat gold, the silver model is actually stainless steel. Unfortunately, there seems to be the same unclarity about the Lelo Yva gold model, like there was with the Olga. Some sources mention the gold to be 24-k, while others mention 18-k. Quite a big difference, and a huge oversight from a company that usually deals in remarkable attention to details. Anyways, moving on, let's see what's on offer with the Lelo Yva.
Lelo Yva Features
As it stands, in terms of operation, shape and details, the Lelo Yva is the same as the Lelo Nea 2 review. Hit up their for dimensions and features of the Lelo Yva and Nea 2. For the moment, I'm going to stay with the differences between the products, which mostly exists in the choice of materials used.
Lelo Yva Appearance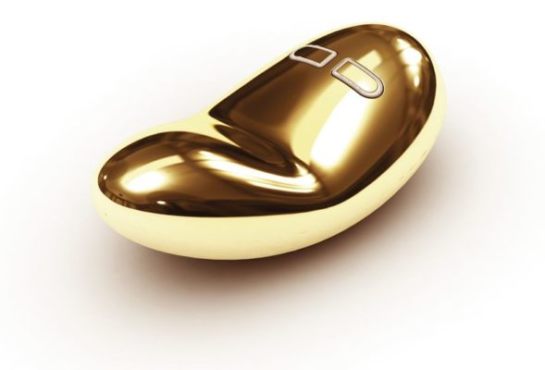 Basic as it may seem the Yva presents a stunning and elegant appearance with its amazing finish of gold or steel. It's appearance is practically the same as Nea 2. Except, well, that one is plastic and this one is gold or steel.
Lelo Yva Use As A Clitoral Stimulator
One benefit of being metallic is that the Yva vibrator can hit your preferred temperature (or the ambient temperature) rather quickly. It is for the same reason that you should avoid placing the massager near an heat source, or even in direct sunlight. Always check the temperature of the massager before you let it anywhere near the clit.
I prefer to check its temperature on my wrist before taking it to the clitoris. Trust me, the little inconvenience is much better than jumping at a vibrator at a wrong temperature.
The additional weight this stimulator puts on is quite welcome, and the clitoris feels it and response to it is pretty intense. Yup, enjoy this one. An extra benefit that this vibrator gets is that for two hours of charge, it can run for about seven hours, way beyond the usual four of the Lelo Nea 2. Dropping a ton of money has its benefits!
Lelo Yva Reviews — Pros And Cons
Pros:
Amazing looks and design
Discreet and easily usable
Easy to clean
Cons
Way too expensive, and not enough to justify the price
Buttons remain difficult to press and manage, much like the Lelo Nea 2
Lelo Yva Review — The Finale
If you have used the Lelo Nea 2 and enjoyed it, the Lelo Yva should be right up your alley. Provided of course, that you can afford it. It's a luxury item that depends more on the buyer's will to purchase, rather than showcasing value for money or tangible benefits. If you've got your heart set on it, own it!