(Last Updated On: September 10, 2023)
You might have experienced an orgasm with a clit stimulator before, but what about multiple orgasms? Read our Lelo Dot review and uncover new waves of pleasure!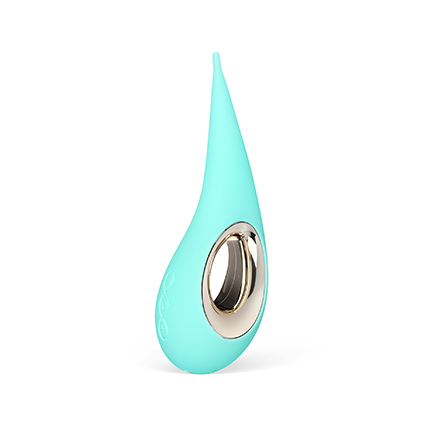 DOT | Revolutionary Clitoral Pinpoint Vibrator by LELO
LELO DOT™ is an explosive and innovative clitoral vibrator optimized for multiple orgasms, sending novel sensations across the clitoris and externally on other erogenous areas, unlike traditional vibrators that may numb the area around the clitoris. This vibrator would leave you screaming for more
See latest price
Being single has exposed me to tons of solo stimulation sessions, but I never got anything bigger than "three O's". For so long, I believed that the multiverse of numerous orgasms was just a figment of my imagination, and no amount of fingering or masturbating could get me closer to it.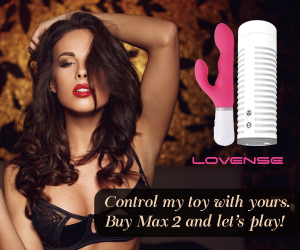 As masturbating became a habit, excitement began to dwindle, and so did my orgasms. Because I was so blue from not getting a new high, I began a search for the next best thing to push myself.
This is when I discovered the magnificent Lelo pinpoint vibrator. Resembling a girl's bag accessory, the appropriately tear-shaped Lelo Dot is an astonishing clit stimulator that may just be your first introduction to squirting. Armed with 8 mighty powers, the Lelo Dot pushes the boundaries of pleasure with never-felt-before elliptical motions.
Thanks to the silky, bendable tip, you won't be able to escape the grips of multiple orgasms. And trust me, they come as a surprise and leave with a bang!
If this sounds like something you're yearning for, give my Lelo Dot review a read. You deserve to uncover new depths of clitoral stimulation, and dot, dot, dot…
About the Pinpoint Clit Vibrator: Lelo Dot
Let's delve deeper into the delicious features, but before that, what is Lelo Dot? Unlike any other adult toy, the Lelo Dot is a pinpoint clit vibrator that stimulates the clitoris, labia, and all-around nether regions. What makes the Lelo Dot different from other clit stimulators is the fact that it provides elliptical motions instead of dull circles.
Also referred to as an oscillating vibrator, the infinity-framed Lelo Dot orbits its tail on and around your biggest erogenous zone. The elliptical trajectories allow stimulation on every inch and nerve-ending, which usually results in sweeping multiple orgasms.
The Lelo Dot looks like an infinity sign because you get infinite amounts of tender strokes until you reach climax. The clit vibrator's silicone tip is the most powerful component of the toy because it allows precise stimulation that you can manipulate with the buttons on the side. Impressive for both couples and solo play, using the Lelo Dot clitoral stimulator makes masturbation ten times better!
Besides allowing an escapist and multiple-sensory adventure, there are tons of other features that make the Lelo Dot the best clitoral stimulator.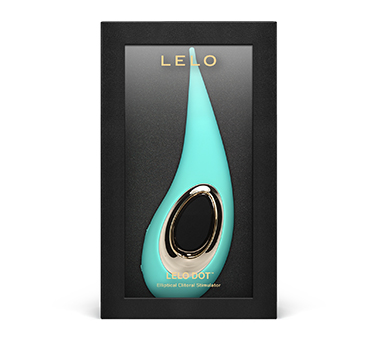 Key Features of the Lelo Dot Clitoral Vibrator
Before you enter the "splash zone," we'll issue a clear warning. After reading these features, there's no going back – you'll be giving every single one of your old sex toys the side-eye!
Apart from being super simple to use, the Lelo dot completely re-invents your solo time – let's explore how:
8 Vibration Patterns
Gentle vibrations are the key factor in enhancing women's arousal, whether fast or slow. With the Lelo Dot, there are a whopping eight different vibration patterns to choose from, each richer than the other. You can control how high or low you want to go with the side buttons – no cables or strings attached!
The best way to describe this 8-motor functionality is a "gift that keeps on giving." The low intensity feels like a feather teasing around and on your clit, slowly increasing the drip. The highest intensity resembles a pulse like you would expect while getting penetrated.
The vibrational patterns vary so that you can choose the most satisfying one for you to make you dribble. We recommend starting with the low murmuring pattern and slowly gearing up for the pulsating one.
The goal is to build your orgasm the way you like it and repeat the process. Because the power is concentrated into one small pleasure point, you can control the intensity and work toward the "big O" with excellent precision and an even better finish!
High-quality Materials
The best material used for high-grade adult toys is body-safe silicone. Nothing provides a more realistic feel quite like silky-soft silicone. It's also the best material you can count on for hygienic purposes.
With the Lelo Dot clitoral stimulation toy, you get smooth silicone all over the tear-shaped toy's body. No matter how soaking things get, you'll be able to slip the tip back in place. The silicone helps make the motions either smoother or more intense, depending on your liking.
The Lelo Dot's material is certified body-safe according to the highest standard of safety, so you can feel free to get as dirty as you want! Cleaning it after every go is a must to ensure maximum protection.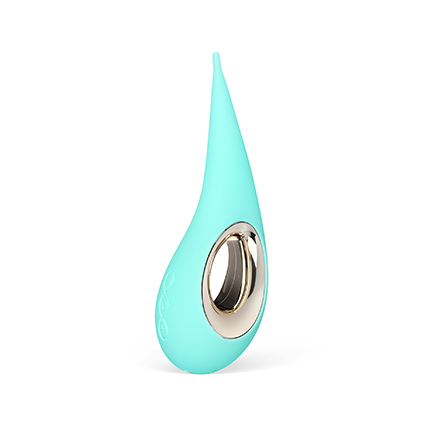 DOT | Revolutionary Clitoral Pinpoint Vibrator by LELO
LELO DOT™ is an explosive and innovative clitoral vibrator optimized for multiple orgasms, sending novel sensations across the clitoris and externally on other erogenous areas, unlike traditional vibrators that may numb the area around the clitoris. This vibrator would leave you screaming for more
See latest price
Sharp Design
A woman's clitoris is the center of her orgasmic universe, and the Lelo Dot knows just how to spin around in its favor.
The clit has over 10,000 sensory nerve fibers. Because of that, female orgasms are much more intense than men's and are harder to reach. Luckily, with the Lelo Dot, you can expect direct clitoral stimulation from the get-go!
The Lelo Dot's body is precisely made to embrace the female genital area. This includes the lips, labia, clitoris, and even vagina. And although Lelo Dot is more of an external trinket, some women like the tingling sensation just a few inches inside. The Lelo dot's body is sculpted to fit like a glove in your in-between the legs, while the tip is bendable so that you can push and pull as much as you want!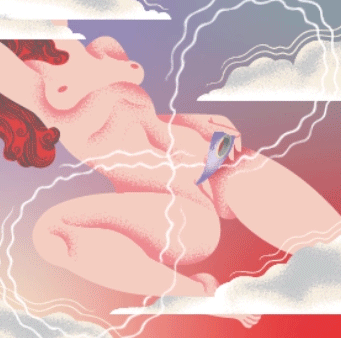 Alien-like Elliptical Motions
I know women that take 25 to 30 minutes to reach a full-blown orgasm. I myself struggle occasionally, especially when with a partner that doesn't know my body inside-out like I do. However, with the Lelo Dot, it happens much faster.

To pump up the excitement, the revolutionary Lelo Dot functions on oscillations rather than circling. These elliptical movements provide a new, unusual sensation, introducing you to unseen waves of pleasure. The clit stimulator toy works on the basis of Infinite Loop Technology, which means that stimulations go on for what seems like an infinity!
This technology is revolutionary in the fact that Lelo Dot is the first toy to combine silicone tips, pinpoint precision, and oscillation as a stimulant. When these three come together, they can induce multiple orgasms no matter which of the 8 vibrational patterns you use.
Thanks to the precision and motions, you don't experience lack-of-feeling numbness or lack of blood flow down there. If you don't get numb as you would with other vibrators, you open the gateway to the multiverse of orgasms!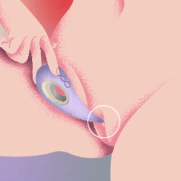 100% Waterproof
This vibrator for clit stimulation is 100% waterproof, so you don't have to worry about how wet things get! Whether it's in the shower or jacuzzi, the Lelo Dot is the perfect underwater companion. I believe that, if you try hard enough, the Lelo Dot can even get you to the squirting phase, but you might want to get your partner involved for some G-spot stimulation.
The waterproof feature is an amazing addition to your next hot tub play. If you have someone to play with, you can ask them to stimulate you while under the water. The Lelo Dot is best when used in a slippery environment, so do not miss out on some pool fun.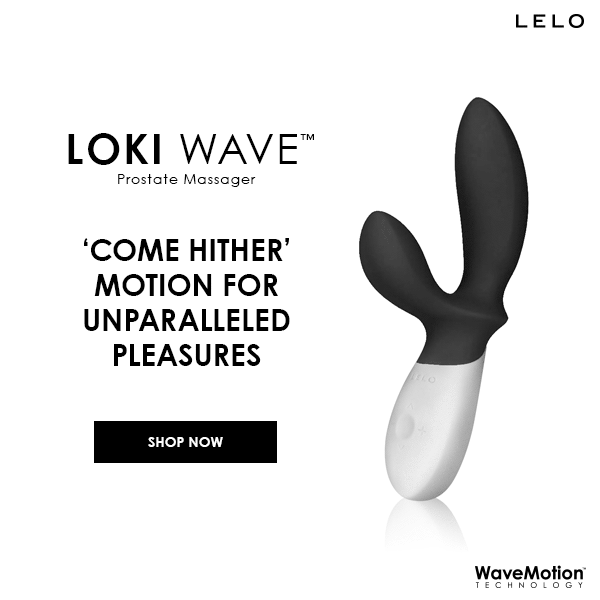 But remember, just because you used the Lelo Dot underwater does not mean it's clean! Make sure to wash the vibrator after playing and dry it with a towel.
Long Battery Life
The worst thing that can happen to you is your device dying minutes from the climax. Therefore, it's important to know how and when to charge your clit vibrator so you won't miss out on any upcoming orgasms!
Thankfully, the Lelo Dot's battery life is more than enough to sustain an orgasm (or two!). You'll get 4 hours of uninterrupted stimulation at the intensity you prefer, and you only have to charge it for two hours. It might seem difficult not to spend an entire day playing with the Lelo Dot, but a full battery equals double the fun!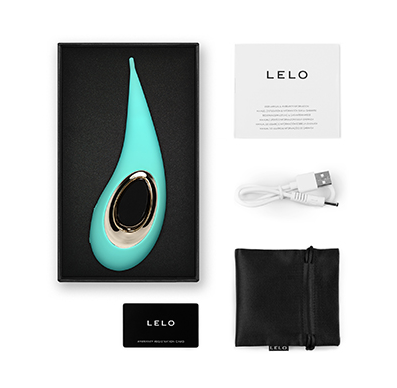 Long-term Use
Clit vibrators provide a one-of-a-kind feeling that no amount of fingers, tongues, hands or genitals can match. Because you'll want to repeat the sensation you felt once with the Lelo Dot, you will need a vibrator that guarantees long-term use.
Unlike many other vibrators, the Lelo Dot is made for repeated satisfaction for years. There are two warranties that come with the product – the 1-year and the whopping 10-year warranty. The 1-year warranty is great for when you break your Lelo Dot and have to exchange it for a brand-new one within a year of the purchase. To add to the sweetness, the exchange is free of charge – all you gotta do is save the receipt!
The 10-year warranty acts as a quality guarantee, and it covers the Lelo Dot product for 10 years after the first-year warranty expires.
Who Should Use The Clitoral Vibrator Lelo Dot?
The Lelo Dot clit stimulator is not for the faint-hearted. It's the next innovation in adult-toy technology meant to reach previously-unreachable pleasure heights. By pinpointing the exact female pleasure spots, the Lelo Dot opens doors to the world of multiple orgasms. As a woman, I was always adamant on reaching a few orgasms in a row, and boy was it divine once it finally happened!
In fact, no woman deserves to go through life without experiencing multiple orgasms. If you are a sex kitten that's just waiting to unleash its claws, you should give the Lelo Dot a try. Lelo Dot is best meant for adventurers in the bedroom, a.k.a. open-minded individuals who don't mind a third party under the sheets!
Sex-toy enthusiasts around the world should give the Lelo Dot a try if they haven't already. The Lelo Dot has a magnetic look that immediately draws eccentric trend-followers and would-be testers.
The Lelo Dot is recommended for mid-advanced adult toy users, but it can also be suitable for newbies. It's for everyone who seeks to experience new ways of orgasming, whether with a partner or solo.
Finally, the Lelo Dot is the best clitoral stimulator choice if you are looking to connect your pleasure dots. Your pleasure dots are erogenous zones on your body, fantasies, or things that turn you on that you can enhance by using the Lelo Dot.
For instance, I love the pulsating motion on my clit that starts from the fifth and lasts to the final vibrational pattern. It gathers your orgasms' strength and then unleashes it with a few consecutive strokes.
Just when it slows down, I want it to go faster. That's my perfect pleasure scenario, but do you know yours?
Final Thoughts
I sincerely hope you liked my quick run-through of the Lelo Dot pinpoint vibrator. I could go on for pages about why the Lelo Dot is every girl's new best friend, but I think that after going through its features, you know that yourself.
Besides tickling your imagination, the Lelo Dot is just the toy to introduce you to the wonderful world of multiple orgasms.
I also believe that now you know how to stimulate the clitoris with a top-notch toy like the Lelo Dot. Sex toys require a lot of research, and, believe me – my sheets know I've been doing my homework. Above all, I just wanted to give you an honest opinion, because my hidden kink (read multiple orgasms) was unlocked thanks to the Lelo Dot.
But enough about me – I wanna hear more about you. Do you think that the Lelo Dot is the toy for you? Have you given it a go before, and was it what you expected? Do you plan on recommending it to your girlfriends?
Give me all your juicy opinions in the comments below, and don't spare the details! Share your thoughts on the Lelo Dot so we can compare.
If you liked this article, don't forget to share it with a like-minded friend and spread the word that there's a new orgasm booster that's just waiting for you to try it!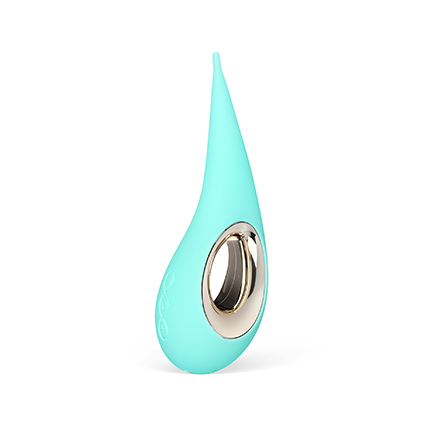 DOT | Revolutionary Clitoral Pinpoint Vibrator by LELO
LELO DOT™ is an explosive and innovative clitoral vibrator optimized for multiple orgasms, sending novel sensations across the clitoris and externally on other erogenous areas, unlike traditional vibrators that may numb the area around the clitoris. This vibrator would leave you screaming for more
See latest price