(Last Updated On: May 6, 2023)
When it comes to luxury toys, Lelo has been ahead of the game for a long time. The toys that they produce are sleek, stylish, and ergonomic. The designs are chic and innovative, the sex toy equivalent of a designer handbag or a next generation phone. They are luxury items and they have the feeling of decadence that you would expect from a luxury item.
To me, the design of Lelo's website tells you a lot of what you need to know about the brand. It's smooth, stylish, and easy to use but those are all things that you would expect. What I think sets them apart, what impresses me the most, is their photography and videos.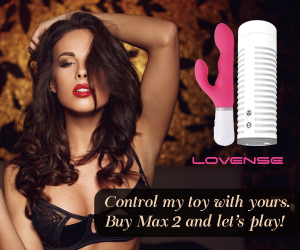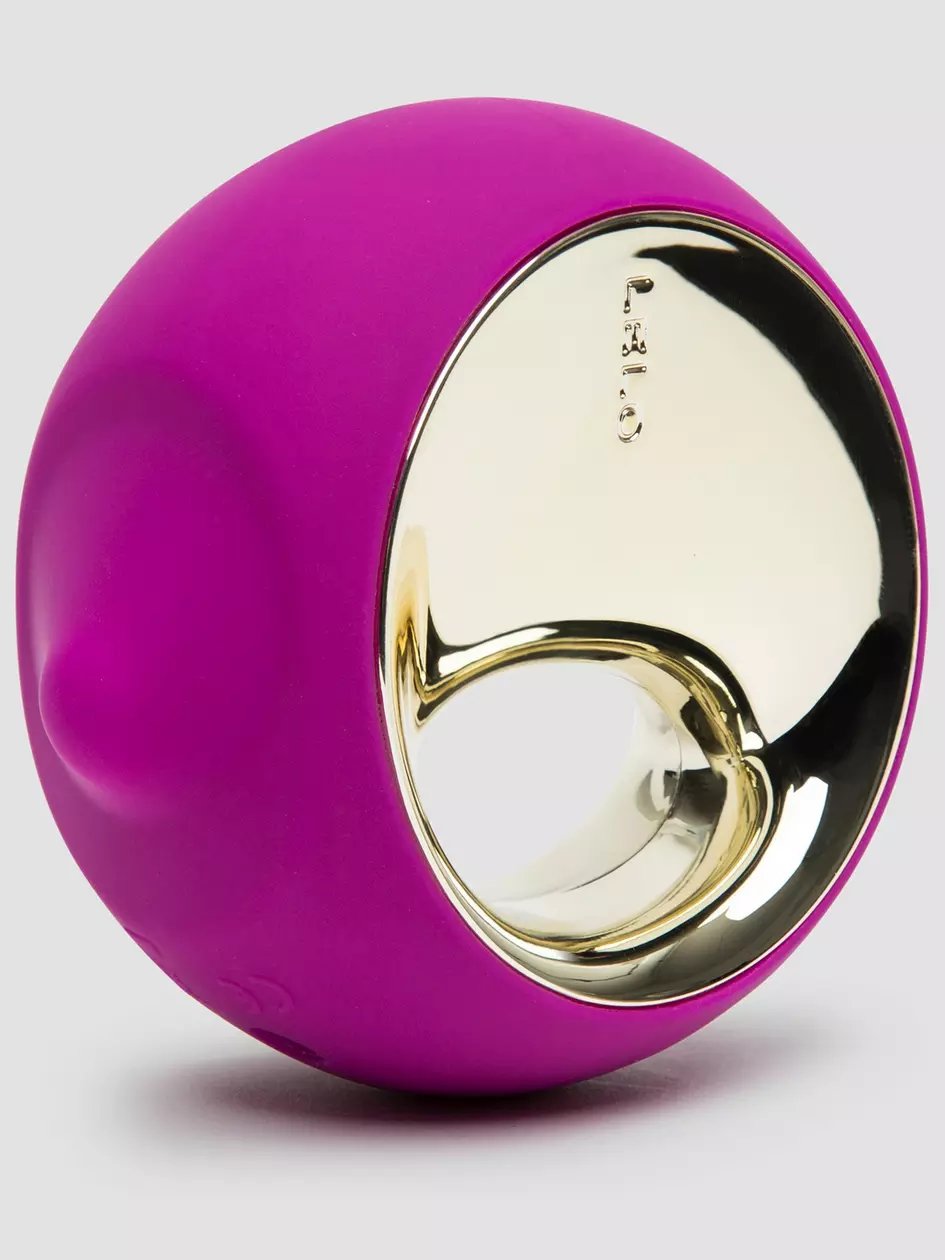 Where other brands would show women in full glam hair and make up posing in studio lighting, Lelo are more free and creative. The models seem fairly barefaced and unairbrushed, and no less beautiful for it. They seem to prefer a sense of warmth in their images, often going for a film camera effect. They use playful food images in their video advertising the Lelo Ora 3, sensual and decadent while still being so much fun.
Many of the images used are ones that I would like on instagram and there are some that I wouldn't be surprised to see being sold at art fairs. This kind of artistic vision in the branding shows us like, as with many other luxury brands, Lelo are selling a sense of style as well as a product. The luxury experience is an important part of what they're selling, and this includes the feeling of pleasure and joy that they so well capture in their marketing imagery.
The important question here is- Does the product live up to the marketing?
The Lelo Ora 3 follows the Lelo tradition of quality and luxury. There are similar designs out there (most notably the Rose toy that has recently gained viral attention through TikTok), but Lelo have taken the concept and made it their own with the usual stamp of style.
What sets the Lelo Ora 3 apart from other similar toys? In my review of the Lelo Ora 3, I'll attempt to answer that question along with all the other curious questions that I imagine are starting to form in your mind.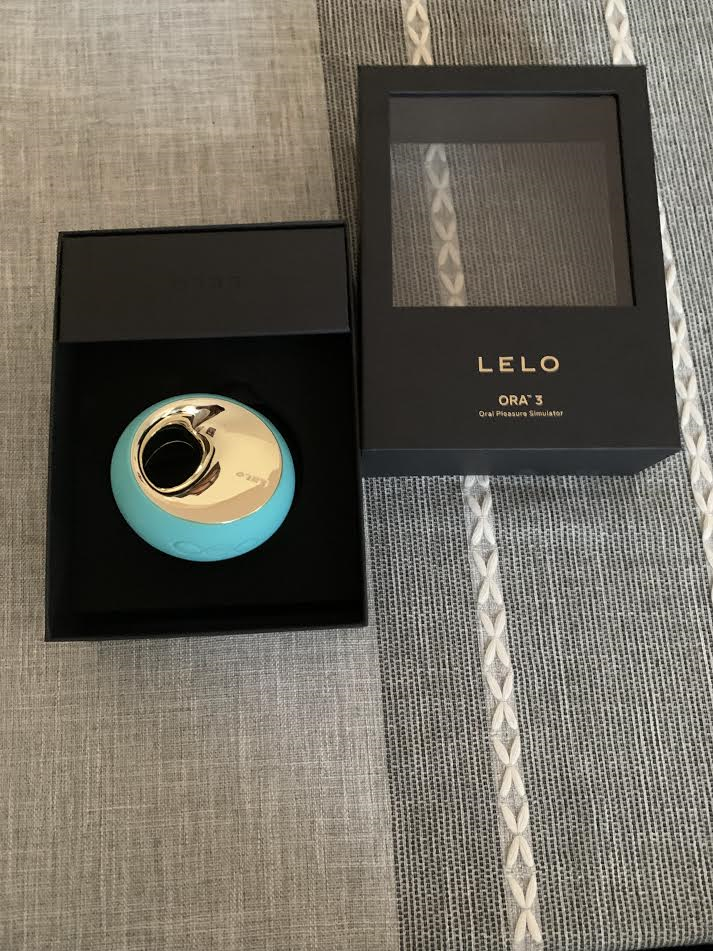 Is This Toy For Me?:
This is a great question to start with, is this style of toy even a good fit for you?
Having extensively reviewed the Ora 2? I think this is a significant upgrade. The Lelo Ora 3 is designed specifically with clitoral stimulation in mind. Does this mean that it's only suitable for people with vulva's? No, I don't think so.
The toy uses a rotating nub that mimics the sensation of oral. This is, of course, heaven when used on the clit but I think that the pleasure can translate to other areas too. For example if you're someone who enjoys, or who is interested in trying, rimming then the Ora 3 could be used on the anus.
Though, if you are a person with a penis who is looking for something that will recreate the sensation of a blowjob then this toy is unlikely the best fit for you as the Ora 3 is made to mimic cunnilingus. Instead, I would recommend looking into the wide range of strokers that are available for a toy designed with your body in mind. These toys will be a more accurate blowjob simulator.
Powerful vibrators that apply very direct pressure aren't for everyone. This toy mimics the sensation of sensual oral sex instead of simply being a motor pressed onto your body, this might make it a better option for people who have tried wand vibrators and not enjoyed them.
If you enjoy the sensation of a tongue moving over your clit (as I imagine most of us do!) then it's worth giving this style of toy a try.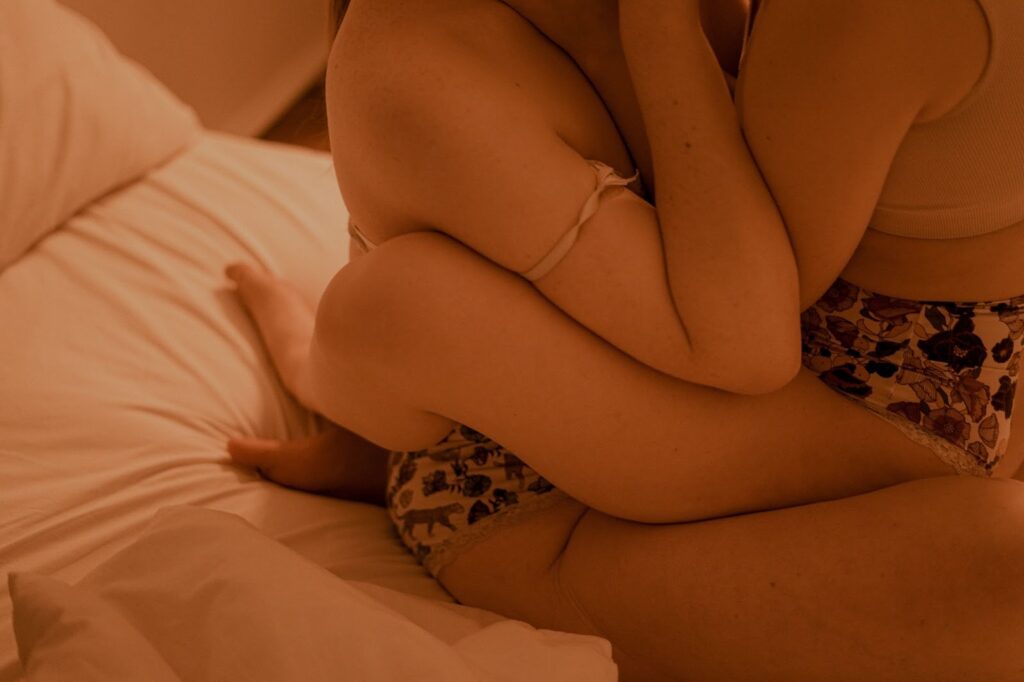 The Details:
SPECIFICATIONS
Materials: Body-safe silicone, ABS plastic
Finish: Matte / Glossy
Size: 83.5 x 88 x 43.5 mm / 3.2 x 3.4 x 1.7 in
Weight: 130 g / 4.5 oz
Battery: Li-ion 3.7 V 420 mAh
Charging: 2 h at 5.0 V 400 mA
User time: Up to 1 h
Standby: Up to 90 days
Frequency: 100 Hz

Max. noise level: 50 dB
FEATURES
Rechargeable
12 intensity settings
100% waterproof
1 year warranty and 10 year satisfaction guarantee (Full warranty details here)
How To Use The Lelo Ora 3:
The Lelo Ora 3 is a thick disk shaped toy that you hold in your hand. With the node facing down, hold the toy in your palm however is comfortable for you. You might also want to try utilising the hole in the middle to grip it with your fingers. Like most toys, it benefits from the use of a little lube. For the Ora 3, apply a nice coating of lube to the node so that it can slip easily over your skin.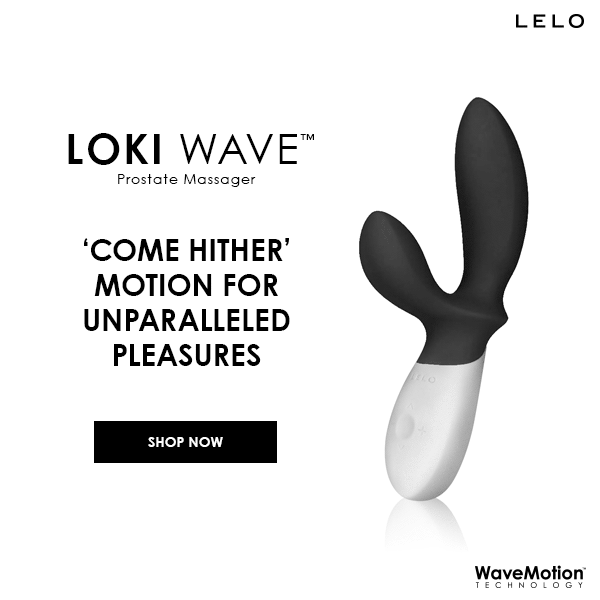 Once you've gotten that out of the way, you can switch on the toy and start playing. The Ora 3 has three buttons. To switch it on, simply hold down '+' and '-' for three seconds when the light will come on. Then you can get to work experimenting with the different patterns and intensity settings. The '+' and '-' adjust the intensity and the button in the centre will cycle you through the 12 available patterns.
Though you might be keen to jump right in, I recommend starting slowly. Begin with the lowest intensity setting, testing it and learning what works for you. Don't go straight for your clit either, moving the toy over the upper thighs and labia first. Not only will this help to tease you, it will also help you get an idea of whether the sensation will work for you.
Once you've found the right rhythm and intensity, simply press the toy to your clit and let the rotating node do the work. If you enjoy penetration too, you can even pair it with a dildo for an even more intense experience.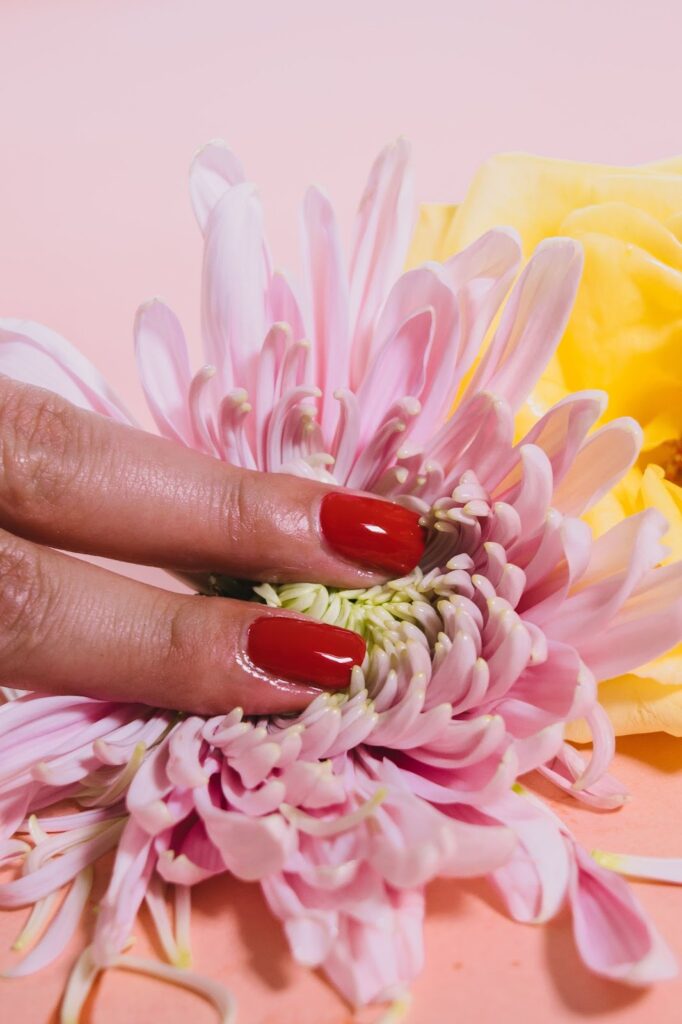 The Pros And Cons:
Pros:
Intense clitoral stimulation
Though I always encourage people to play with their whole bodies so as to unlock pleasure from unexpected places, showing your clit some love is almost always the the key to great sex and satisfying solo play. The Ora 3 is for external pleasure, teasing orgasms out of that sweet spot.
Good for both solo and partnered play
Though the toy can satisfy alone, it's also perfect for use with other toys and with a partner. The design lends itself well to use during penetrative sex, providing some (often much needed) clitoral stimulation.
Beautiful design
I know that I've already talked about this, but it is a very good looking toy! Not only is it stylish, but I think that the design is also discrete. Looking at it, the intended use is not immediately obvious. If you left it out in the background of a Zoom meeting or let someone catch a glimpse of it in your bag, then they would likely think nothing of it.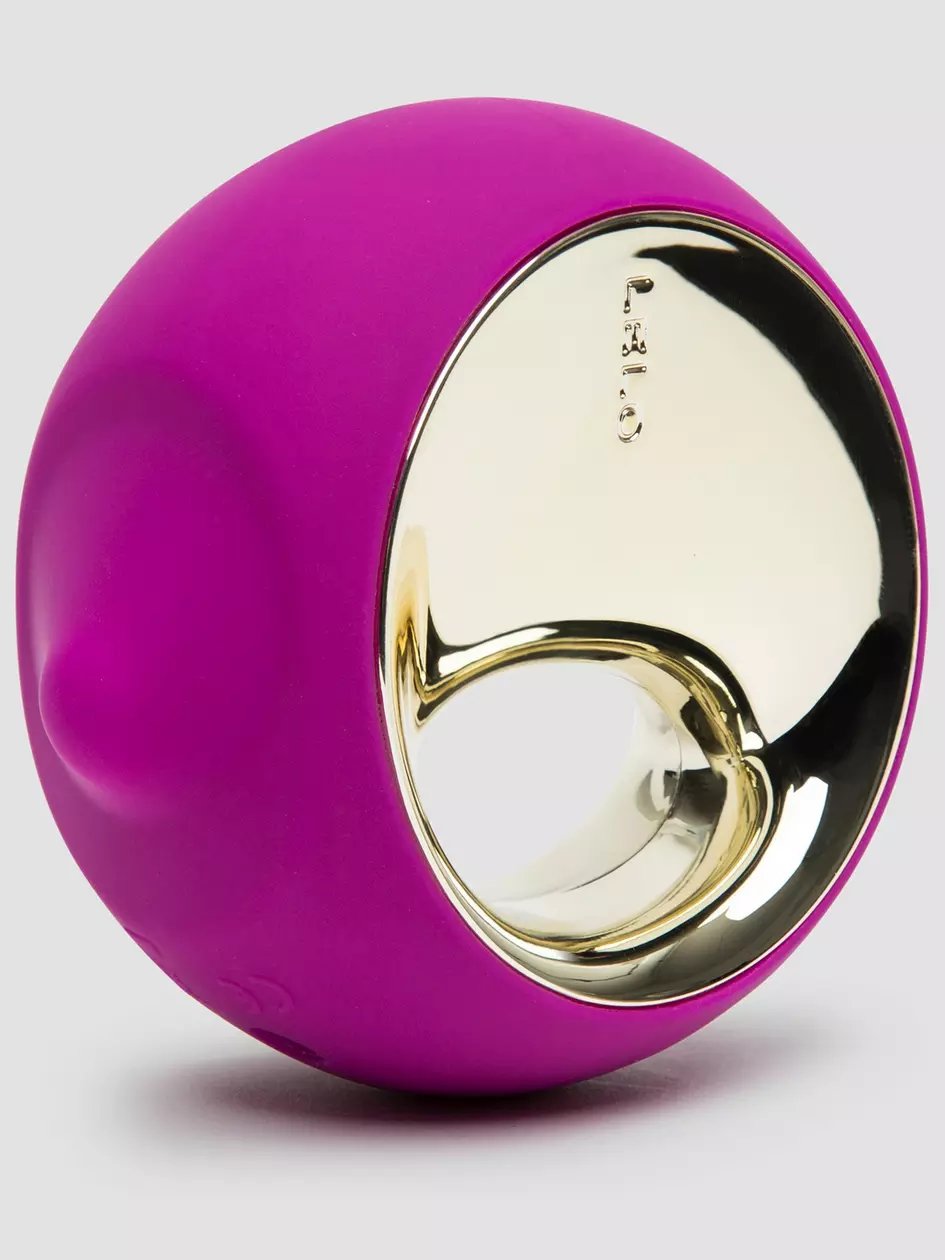 Cons:
Intense clitoral stimulation.
Yes, this one was also on the pros list but I have good reason to see it as a downside too. Every body is different and, though many people will feel the intense clitoral stimulation and get intense pleasure from it, it may be too intense for some. One person could love it and another could find it uncomfortable and even painful. Like so many things in sex- It's all a matter of personal preference. The diversity of human sexuality makes it fun and exciting, but it also means that there's no one size fits all solution. Maybe you know your body well enough to know that you will or won't enjoy the sensation, but for most it's just a matter of experimenting and seeing what happens.
[Note: As a general rule, you should always listen to your own body when it comes to sex. Don't worry about what 'should' or 'shouldn't' feel good. If something doesn't feel good to you, even if everyone else seems to love it, stop and try something else.]
Price
Price is probably the biggest con when it comes to the Ora 3 as well as the other products produced by Lelo. On Lelo's website currently (time of writing September 2022), the Ora 3 is on sale for £126.65 with the normal price listed as £149. Though this is the price point that I would expect for the sleek luxury toy, I know that this is too high for a lot of people. Lots of people simply can't spend this much and some who can might not feel ready to spend that much on a sex toy. I think that this will be the case for many sex toy newbies. If you're still taking your first steps into the world of sex toys, if you're unsure what you like and feel out of your depth with options, then you might not feel ready to make that kind of investment.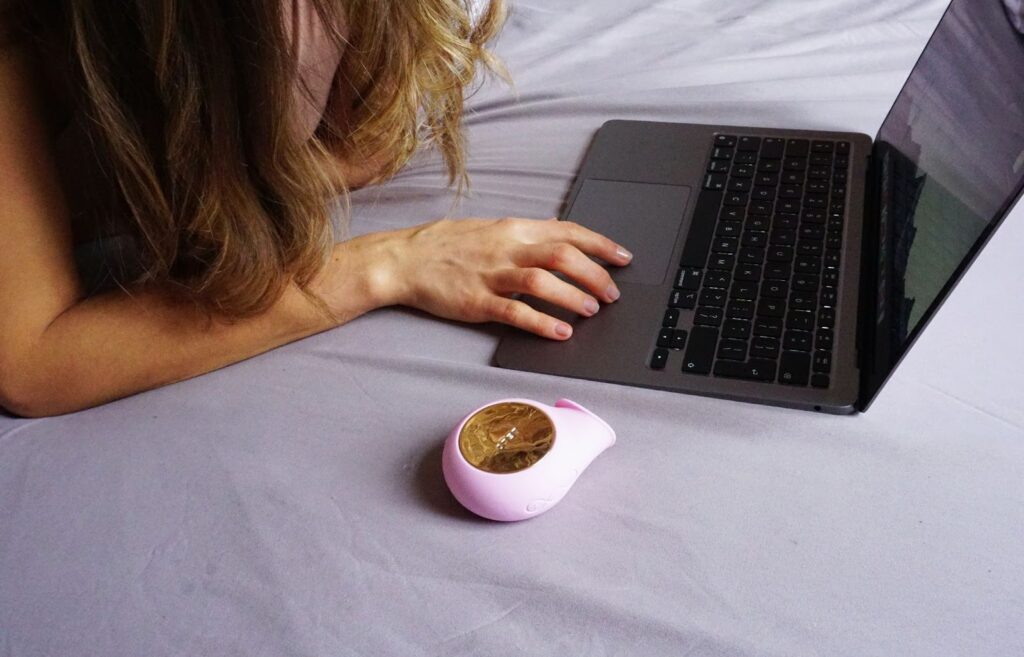 The Rose Toy, A Warning About Unsafe Sex Toys:
I mentioned the viral Rose toy earlier which has gained viral popularity through social media (in particular TikTok, though images of the toy flooded most social media platforms). There doesn't seem to be one official Rose toy, it's more a style of toy. They are all the shape of a small rose just starting to open. It's designed so that you place the opening rose on your clit and its centre the rose offers either a clitoral suction sensation or (more similar to the Ora 3) there is a small silicone petal/ tongue that moves back and forth.
As a result of the Rose toy being a generic design that can be manufactured and sold by anyone, they vary massively in both price and quality. They seem to be bought primarily through sites like Amazon, Ali Express, and Ebay. Lots of people have jumped on the trend and started drop shipping them and these people have likely contributed massively to the hype around them in order to make a profit. This is where the issues come up, because there's no way to guarantee the quality of these toys and there's a possibility that some of them may even be unsafe (https://mashable.com/article/tiktok-rose-toy-viral-suction-dropship).
This isn't just the case when it comes to the Rose toy, but the viral popularity has meant that the Rose toy stands out as an example. Almost anyone can buy a load of cheaply made and possibly unsafe toys and resell them for a profit on sites like Amazon, Ebay, and Etsy. Annoyingly, this is something that the platforms do very little about.
As a rule, you should stick to retailers and sites that you're familiar with. Alternatively, only buy toys that are made by brands that you can trust rather than unbranded toys. Your safety and health should always come first.
Cheaper Options:
I've warned against the cheap Rose toys, but you don't have to spend over a hundred pounds to buy a safe toy either. There are other options, made and sold by reputable brands, that can offer similar sensations.
Considering the high price point of the Lelo Ora 3, I imagine that you're probably wondering if you can get the same experience with a cheaper toy. There are other toys on the market that aim to mimic the sensation of oral sex the way that the Lelo Ora 3 does. Is it worth trying a cheaper option? And, is there anything about the Ora 3 that sets it apart from the other options?
Most of the other tongue vibrators on the market use a small silicone petal that moves back and forth in a flicking motion. Though this is a little different from the rotating nub on the Ora 3, it can also provide a sensation similar to oral sex. The very cheap versions don't seem to work, mostly being sold as novelties, but there are products around the £50 mark that could serve as a cheaper alternative to the Ora 3. A good example is the Rose Clit Sucker which I have reviewed extensively.
Depending on your needs and your resources, a cheaper option might work well for you. With the Lelo Ora 3 you get the luxury, quality, and innovation that you would expect from a high end toy. Nothing else I've seen has the same style as the Ora 3. The rotating nub appears to be unique to Lelo Ora 3 as is their trademarked PreMotion technology.
Final Thoughts on the ORA 3
For those looking for the closest thing to the sensation of oral, this style of vibrator is something that I thoroughly recommend trying. Being a relatively new style of vibrator, the design is always improving. The Lelo Ora 3 is the most ultra-modern tongue vibrator you can get. Though this innovation is reflected in the price tag, you can expect a high quality toy that would likely become one of your favourites.