(Last Updated On: August 17, 2023)
Lelo Nea 2 is an external vibrator, packing great power in its diminutive size. Thanks to its small size and details painted over the Nea 2, the vibrator is both pretty and discreet. Good things come in small packages, and the Nea 2 really seems to be down to prove that adage right. Lelo says that the Nea 2 is twice as powerful as its predecessor, carrying itself not just in looks, but also in performance. Let's see how it fares in tests with our Lelo Nea 2 review.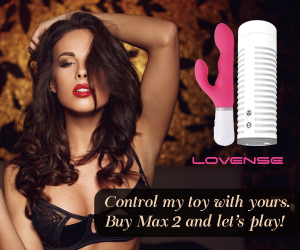 Lelo Nea 2: Do Its Features Go Beyond Its Looks?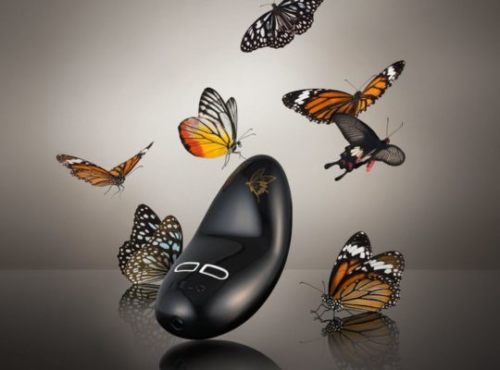 Lelo Nea 2 Motifs And Appearance
Lelo makes a point to mention, and draw attention to the butterfly and flower design on the Lelo Nea 2. These vibrators have a butterfly drawn near the tip of the in-use side, and flowers on the back. The Midnight Blue color option takes a different turn with flowers represented at both points, while the other color options Obsidian Black and Deep Rose stick to the butterfly-flower pattern.
It's a rare look for vibrators, and honestly I like it. It sets the Nea 2 apart from the crowd, and gives it a very appealing look. Amazing how a simple touch adds up so beautifully to aesthetics.
Nea 2 Build And Shape
Lelo Nea 2 is one of the few Lelo products that give up their usual silicone body in favor of plastic. Nea 2 is built from ABS plastic that is phthalate-free, non-porous and completely body-safe, much like the Lelo Mia 2. Speaking purely in terms of appearance, the use of ABS plastic in its construction lets the Nea 2 have a glossy, shiny body – a look practically impossible with silicone.
The curvy Nea 2 vibrator has a bend slightly away from its center. This shape puts it in play for a solo masturbation session, or in "partnered play" where the vibrator sits between two bodies during sex. In the latter setup, it theoretically provides clitoral stimulation during sex, making lovemaking and the orgasm that much more intense.
Practically though, there's slim chance that it will stay in place during a lovemaking session. Of course, you could hold it in place, but then it would make much more sense to use something more specifically targeted like the Lelo Noa.
Long story short, I do not see particular value in using the Lelo Nea 2 as a couple's vibrator. I'm going to stick to its use for solo sessions, because that's what it is amazing at.
Lelo Nea 2 For Clitoral Stimulation
When they say the Nea 2 is twice as powerful as the original, they mean it. If you were to compare Lelo Nea 2 vs Lelo Nea, you'll not only see the cosmetic changes, but also an evidently greater difference in power. Nea 2 goes all the way from a gentle hum to a thumping rumble, so there is plenty of power and intensity for you to make your best choice.
Given the shape, it would be incorrect to expect pinpointed stimulation from the Nea 2. It does however, provide excellent, deep vibrations that almost certainly pave the way to deep and satisfying orgasms. Of course, there's always the option of pointing it a bit for more focused vibrations.
Another interesting choice, thanks to the shape of the Nea 2 is that you can place it over the clitoris and vulva. It provides a greater area for stimulation, if that's what you like, and does prove to be pretty darn effective. As far as clitoral stimulation goes, Nea 2 has all its ducks in a row. It's powerful, well focused, and almost always certain to bring on an orgasm.
Lelo Nea 2 Buttons, Intensity, And Patterns
Lelo Nea 2 uses two buttons to cycle through its vibration intensity and patterns. Pressing the (+) button for a few seconds will turn on the vibrator, and then both buttons can be used to increase/decrease the vibration intensity as convenient. Pressing the + button for a couple of seconds will send the vibrator into the preset patterns mode, allowing you to cycle through eight preset vibrating modes and perhaps find a favorite in those vibrations.
The two buttons on the Lelo Nea 2 form a very interesting and annoying combo. First off, they're placed on the in-use side. That's okay when you're holding the vibrator and moving it. However, it gets annoying if you're using it handsfree and are stimulating the vulva as well as the clitoris. Lifting up the vibrator for the sake of changing intensity or mode is a bit annoying, albeit minor inconvenience.
The troubling part, and what most Lelo Nea 2 reviews find, is that the buttons are difficult to press. You have to put in a fair amount of pressure on the buttons, which is annoying when you have a session going and are enjoying yourself. It is all the more difficult if you have long nails, and if you have fake nails, the difficulty level just went to intense. Having lube on your hands or the buttons just makes pressing them more of a trouble.
Lelo Nea 2 Is Waterproof
Lelo Nea 2 is 100% waterproof for up to a depth of 1 meter. Waterproofing and built-in batteries are one of the finest aspects of most Lelo. The freedom from wires, from purchasing batteries, and to use the vibrator wherever you want counts. You can use it in the shower, the bath, and wherever else you might please.
It helps that the vibrator is small in size and almost silent. Once you climb up the levels of intensity, it does get noisier, but the sound is low enough that you don't have to worry about someone in the next room overhearing.
Charging The Nea 2
The vibrator has a built-in Li-ion battery, and can be recharged through a USB socket. A full charge will usually take about two hours, though the first charge may take slightly longer than that. Once fully charged, the Nea 2 will have four hours of play time. It is however, dependent on the intensity and patterns you use.

For example, if you're stuck with high intensity and demanding patterns, the battery will be over substantially before the four hours are done. It lasts over three hours anyway, and let's face it, the Nea 2 is intrepid enough to have you orgasm quick enough that it is very unlikely you will ever see the battery end while playing with this sex toy.
The charging point is placed towards the bottom end of the vibrator. Before you start charging, check to ensure that the point is dry and free from lube.
Lelo Nea 2 Packaging And Specifications
Packaging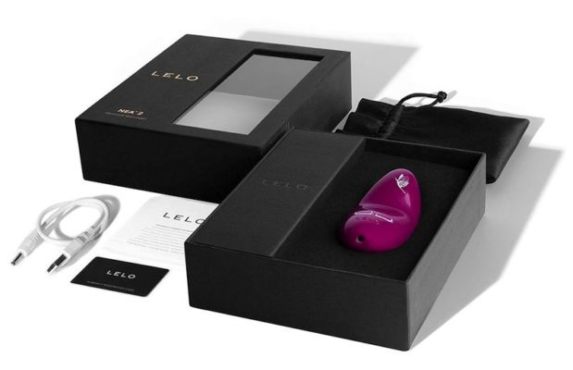 Lelo Nea 2 box/packaging includes
Lelo Nea 2 personal massager/vibrator
1 year warranty, 10 year quality warranty
USB charging cord
Instruction manual
Specifications
Materials: ABS plastic in a smooth and glossy finish
Size and weight: 2.9 x 1.4 x 1 in, 42 grams
Battery: 300mAh Li-ion battery
Battery times:=2 hour charge and 4 hours use
Maximum noise: 50 dB
Lelo Nea 2 Review Pros And Cons
Pros
Excellent looks and design
Powerful and adept at its job
Discreet and easily portable
Easy to clean
Cons
Buttons are difficult to press, especially with long nails
Lelo Nea 2 Review — The Bottom Line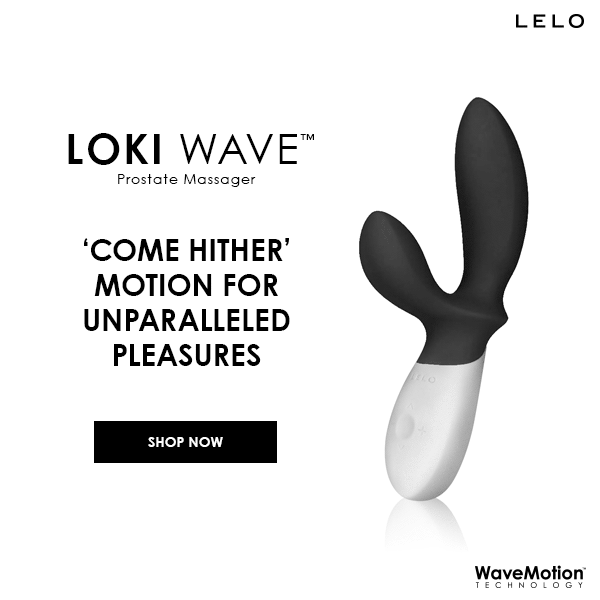 There's little left to said about the Lelo Nea 2. It's a nice petite size, very portable, and looks pretty. This orgasm inducing personal massager has quite a lot going for it, except the little trouble of pressing the button. It's a fault that looks small when compared to all the features the Nea 2 has to offer, and indeed, one that we are inclined to forgive. If you keep small nails, this vibrator is completely amazing for your use.
Located outside USA? The best place tor you to buy Nea 2 is the LELO store.