(Last Updated On: March 5, 2023)
Modern remote vibrators open up a world of possibilities. Depending on your vibrator of choice, the remote could get things going at a distance of just a few feet to someone thousands of miles away. That kind of freedom opens up a whole world of possibilities. And with public play involving your partner being real and awesome, it breaks the boundaries of sex and (fore)play from the bedroom and can take it anywhere.
Surprising And Awesome Places To Use Your Remote Vibrator
1. At A Movie Theater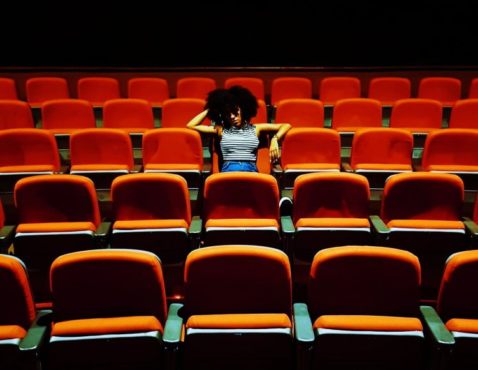 A movie theater would seem like an unnatural choice. You would think it would attract the attention of fellow movie-goers with the constant buzzing of the vibrator. Well, unless you're watching a silent movie in an empty theater, it is not a problem!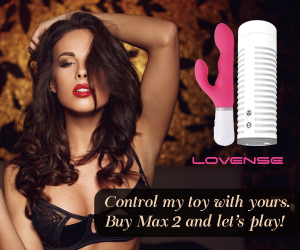 Good quality vibrating panties or an insertable egg vibrator is all you need for a good time at the movies. Bonus points if your partner is adept at handling the remote control and can sync vibrations to the movie's mood. It's glorious!
2. Tease And Excite On A Naughty Date
Let your date know that you're wearing a vibrator and that he (or she) gets to control it. But don't just hand over the remote – it's their prize for being a good date! Let them prove themselves worthy for the remote. Once they get the remote, you'll have another round of fun enjoying the orgasmic vibrations.
3. On The Dance Floor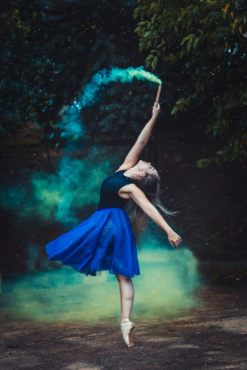 A dance floor is a place to let loose. You don't need to hide and control your writhing. Indeed you can use the motions your body wants to your advantage. If your partner can control the vibrations to match the music, things just got a lot more interesting! You can also use a vibrator that responds to sounds and have the ambient music feed vibrations to your sex toy.
4. While At The Supermarket
Shopping for groceries or filling your prescription at Walgreens? Get a buzz going! It will be much easier to ignore the antics of other shoppers and you can go about your business with a smile on your face and a buzz in your underpants. Who knew visiting Walmart could be such a great experience?!
5. At A House Party
Your remote vibrator experience gets a lot more intense and naughty when you use it in a riskier environment like a house party. It's delicious foreplay. Plus, you get to enjoy something while your friend drones about her mundane office life. It could take some time to adjust to the possibility of getting pleasured at a party like this, but remember to not roll your eyes in pleasure when the elderly neighbor is talking about her prized roses.
Bonus points for taking your vibrator along to Thanksgiving dinner! The sheer irreverence of the act can be a thrill and a turn on. Plus the nervous situation of the whole thing could work in your favor.
6. Fun Over The Internet
Teledildonics makes it possible to connect with lovers and paramours intimately over the internet. Just hand things over to their remote control app, and give them the freedom to run the remote at their whim. Getting to enjoy the vibrations without any control, and at locations and times beyond your direct control has to be both nervous and hot. The possibilities are great, and exciting, like this report where the author let someone far away control her vibrator.
It's also a great way for long-distance lovers to connect with each other and share some intimacy. You don't have to limit yourself to vibrating panties and egg vibrators. You can use G-spot vibrators like the We-Vibe Rave or a rabbit vibrator like the Lovense Nora.
7. On A 'Quiet' Walk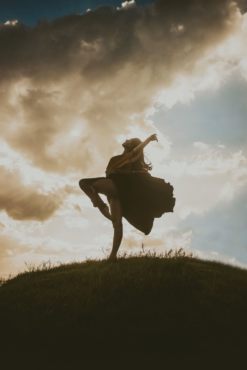 A long, 'quiet' walk with your partner is a great way to bond. Having them control your vibrator with a remote on that walk? Things just got spicier! Bonus points if you are somewhere quiet and don't have to worry about strangers giving you weird looks. It's awesome foreplay and a great way to tease each other and build anticipation for things to come once you go back indoors.
8. During Class
Now then, let's not undervalue or underestimate education. But then you could be forgiven for the occasional jolt of pleasure while sitting through a particularly boring lecture. Or for that matter, fooling around occasionally! Be a responsible student, but have fun sometimes.
9. At The Coffee Shop
Need a morning coffee to get your buzz going? Add some literal buzz to your trip to the coffee shop. Your pantie vibrator or the egg vibrator won't be noticed with ample background noise, and it makes the wait for your coffee easier. Plus, you'll be able to see the humorous side when the snooty barista acts all mighty and still gets your name wrong on the cup!