(Last Updated On: September 25, 2022)
I'm not simply going for a cliché with that heading, the Lelo Iris really does take on some inspiration from flowers and petals. Most of us wouldn't really imagine a vibrator shaped flower, but once you look at Lelo's Iris vibrator, it makes better sense. Lelo works to drive that point home with vibrator color options named like Iris Deep Rose and Iris Petal Pink. This Lelo Iris Review goes beyond the luxury feel of Lelo to see how well it actually performs.
Features On Offer With Lelo Iris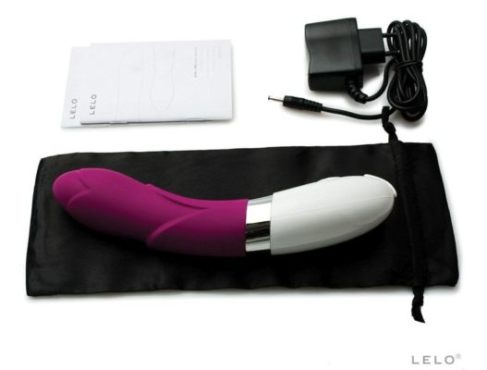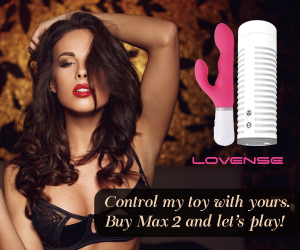 Lelo Iris Dimensions
The Iris is amongst the larger sized products from Lelo. It is by no means a giant dildo, and is in fact quite regular in size, it is just ever so slightly larger than many other dildos and vibrators on offer from Lelo. Iris is about 8-inches long, though just 5-inches of that is insertable.
The insertable part is slightly curved, holds two motors, and includes ridges that give it the "flower" shape and appearance. It's nothing overly dramatic, just a creative use of ridges that many users find add greatly to their pleasure. The insertable part is followed by a small silver band, and finally by the handle that also includes the controls. Its diameter is about 1.5-inches and the circumference comes up at about 4.5-inches.
Now that we've got the insipid details out of the way, let's get to the fun part.
Iris Vibrator Functions
https://youtu.be/b7mx_1wkSqU
Lelo Iris is a battery powered vibrator. Being motorized is great; getting rid of wires is even better.
The control panel on the Lelo Iris is circular, and houses four buttons. These are the four that will whip up various combinations to give you that feeling of pleasure and the orgasm you so richly deserve.
Controls are fairly simple, the (+) and (-) signs will respectively increase or decrease the intensity of the vibrations. Then there are the two function buttons that will take you through five programmed stimulation modes, all offering a rich variety.
If you have a favorite intensity or mode that you would like to stick to, just hold the (+) or (-) button for five seconds, and it will lock the controls. Once that's done, you don't have to worry about accidentally pushing a button and having to circle back to your favorite mode, wasting time, and dampening the mood. Holding the button again for five seconds unlocks the controls.
A great thing about the Iris is that it is incredibly quiet. Even with both motors humming and the vibrator at high intensity, the sound is well subdued.
Check out the latest discount for Iris from LELO
Putting Iris To External Use
Lelo Iris vibrator has two motors. One sits at the base of the shaft, the other at its tip. Combined, the two motors create a decent amount of power and rhythms a single motor would find near impossible to achieve.
While that's awesome for vaginal stimulation, the Iris doesn't exactly ignore those who prefer clitorial stimulation. It isn't specifically built for external use, but it can work on the clitoris fairly well. Just start the motor at the tip of the Iris, and the rounded edge can get to work stimulating the clitoris. Or put both motors to work, and have the Iris vibrator stimulate the clitoris and the labia. In fact, Mode 1 on the pre-programmed functions is built to work on the clitoris using the top motor.
Iris obviously isn't specifically geared towards clitoral stimulation, but it does a very good job of it anyway.
Is Lelo Iris Vibrator Waterproof?
One area the Iris is woefully lacking in is waterproofing. Unlike the Lelo Smart Wand that you can take to the bathtub, the Iris must remain on dry ground. Well, it is technically splash-proof, so you can use the attached charging flap to place the vibrator under water and clean it. You could perhaps take it to the shower, but it is best avoided. This luxury vibrator is an expensive gadget, and it's best not to take risks.
Lelo Iris Packaging And Specifications
https://youtu.be/7T14GjeJQFg
Packaging
Iris follows the conventional Lelo packaging. The velvety-smooth vibrator comes with the following included in its box:
Charger
1-year warranty card
Instruction manual
Do's and Don'ts checklist
A sachet of Lelo moisturising lube
Satin drawstring storage pouch for your Iris vibrator
Specifications
Internal battery Li-Ion 920mAh 3.7v
Charging time: two hours
Usage time: four hours
Standby time: 90 hours
Max noise: <50 dB. This means the Iris makes lower noise than two people having a regular conversation
Lelo recommends that the first time you get the Iris vibrator, you charge it for a slightly longer period of time. You could let it stay charging for about four hours, or even overnight.
Lelo Iris Care Instructions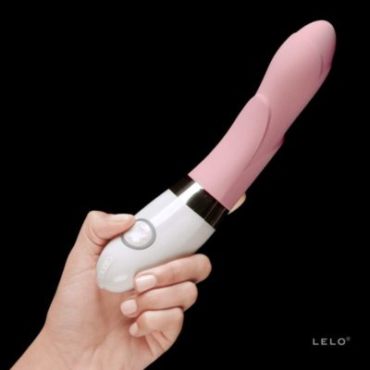 Now this is a well-crafted luxury product. While the Iris may not be much trouble, you should return the favor of all its hard work by keeping some simple care instructions in mind:
Use a water-based lube. Never use a silicone based lube with a silicone dildo/vibrator
Charge for four hours or slightly more before you use it the first time
Use the charging flap to ensure no water enters it while you clean the Iris vibrator
Pros And Cons Of The Lelo Iris Vibrator
Pros
Battery powered
Two well placed, powerful motors
Relatively easy to wash
Splashproofing makes it easier to wash
Works quietly
Lovely design and great color choices
Cons
Not being waterproof is quite a failure for Lelo Iris. Imagine the things it could have done in the shower and in the bathtub
Even with two motors, it lacks the extra power that some people need
Lelo Iris Review — Parting Words
Reviews of Lelo Iris have had a lot to say about the vibrator and all that it brings to the table. Most users don't report thundering ejaculations, but a very large majority agrees that the Lelo Iris gets you there comfortably, and does a wonderful job at getting you to a great orgasm.