(Last Updated On: March 5, 2023)
Lovense Lush 2 is a remarkable vibrator made all the more special by the company's teledildonics. As we see in this Lovense Lush 2 review, all that is more than just a gimmick. This is a powerful vibrator with features that are a big deal. Lush 2 is a definite improvement over the original.
As Bluetooth remote vibrators go, this one is as good as it gets. It's fairly capable without bringing in the smartphone as a remote but it is at its best when you're using it to the best of its features.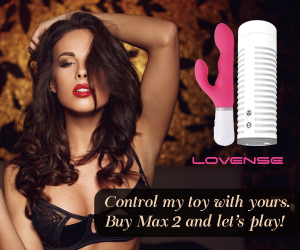 Best-selling Remote Vibrator
Apart from Bluetooth connectivity, Lovense Lush 2 also offers long-distance control over the internet, nearly limitless customization of patterns, and vibration response to music and voice! Let's get a closer look!
Lovense Lush 2 At A Glance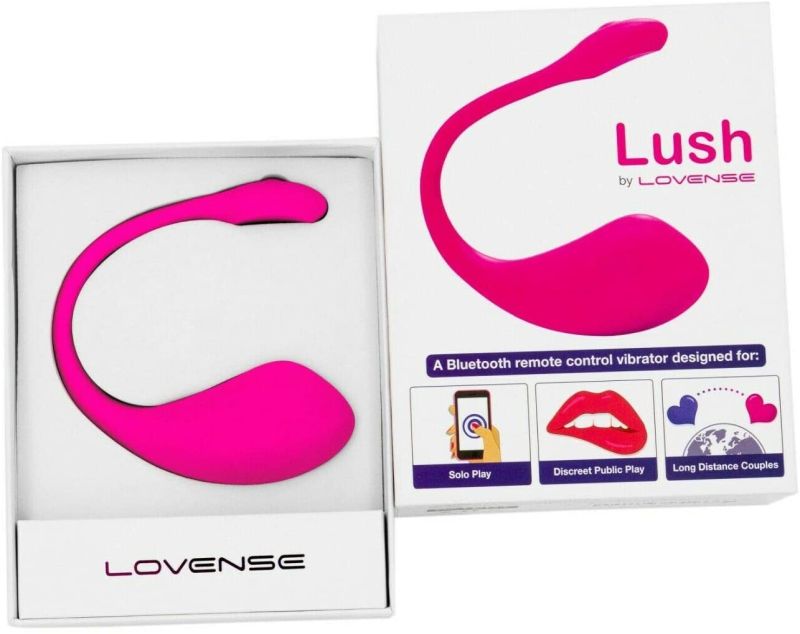 Pros
Powerful, rumbly vibrations
Near limitless range of patterns and vibrations
Can vibrate to music or voice
Long-distance remote control – can work over the internet
Made from high-quality, body-safe materials
Cons
Expensive
Bluetooth connectivity with smartphone may sometimes pose some issues
Lovense Lush 2 Review – Things To Know About This Vibrator
Packaging – What's In The Box?
Lovense Lush 2 is packaged quite discreetly. The outer box has no discernible markings to suggest that it contains a sex toy. Once you remove this, you get access to another box. This is the product box and identifies it as the Lovense Lush 2.
Images of the vibrator, product description, and general product attributes are visible on this box. It's pretty much a standard box with description as with most products. Overall, the box is tastefully made and looks like it's from a premium company.
Contents inside the box include:
Lovense Lush 2 vibrator
USB Charging Cable
Quick setup guide
User manual
Well… it's pretty bareboned. No socket for the charging cable, no lube sampler pack? Not even a storage pack! The others are somewhat excusable, but missing the storage bag is a bummer. It is a premium toy with quite a price tag. Surely, they could have afforded to include a proper storage bag with the vibrator.
Thankfully, we can expect the vibrator to make up for its bareboned packaging!
Best-selling Remote Vibrator
The Construction And Build Quality
Lovense generally describes the Lush 2 as a "bullet vibrator". Perhaps a vibrating egg would be a more accurate description. After all, bullet vibrators generally go for clitoral stimulation, while Lush 2 is more tuned towards g-spot stimulation.
The shape is rather similar to an egg too, with a tail going all the way to the more bulbous head. You could perhaps even see it as a couple's vibrator. The head is the key here, it's the one that vibrates and delivers those deep, rumbling vibrations that make the Lush 2 so much more loved than its predecessor.
Lush 2's entire body is coated with high-quality silicone. It's an excellent material for sex toys. Silicone is non-porous, phthalate-free, and body-safe. Also, it gives the toy a soft, velvety feel that's a pleasure to feel against the body.
The external end – the part that stays out, also houses the button for controlling the vibrator in standalone mode. It's a single button taking on the role of the controls, but it is fairly convenient to handle.
Connecting Lovense Lush 2 To Your Phone
Yeah, there's a single button control on the Lush 2, but solo play isn't the best use for the potential of this vibrator. To unleash the full feature set and the capabilities of the Lush 2, you'll need to connect it to your smartphone.
One major improvement the Lush 2 has over the original is that the Bluetooth connectivity has been vastly improved. It gets into activity quickly and connects with your phone with ease. Before you start pairing, make sure you have the Lovense app installed. It's available for both iOS and Play Store.
Once you pair the vibrator and phone, you'll have access to its near-unlimited vibration patterns, remote control, remote control over the internet, music-activated vibrations, and voice-activated vibrations.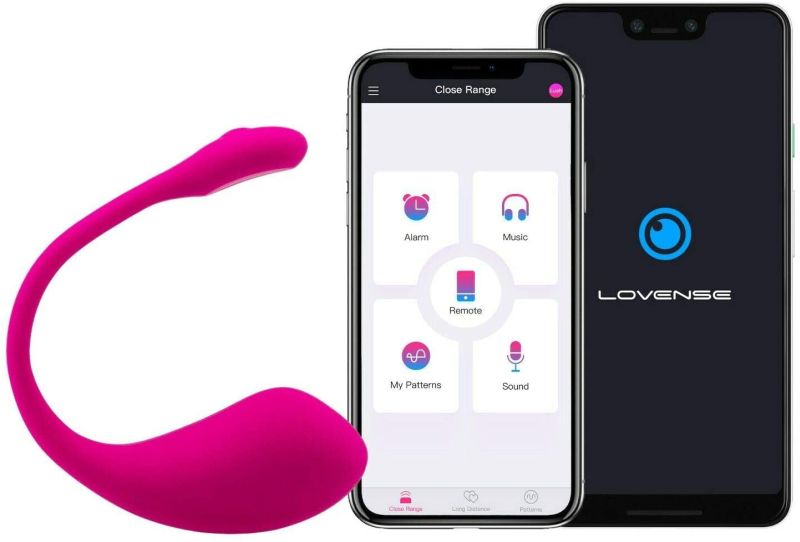 Using a lubricant with the vibrator is always a good idea. Since this is a silicone vibrator, make sure you're generous with the use of water-based lubricant. That clearly transforms to messy fingers and those lubricant-stained fingers trying to work the phone screen is a pain. And having to continuously wipe fingers before managing the remote is a pain.
The only gripe I have with smartphone-connected vibrators is the mess on the phone screen!
And that's where partner play and remote control come into play. So you can go completely hands free! 
Best-selling Remote Vibrator
Partner Play On The Lush 2
Partner Play or sharing remote control is the biggest strength of the Lush 2. In a way, it is the USP of Lovense. Sharing control with a partner opens up a whole world of possibilities. Provided both you and your partner have the app installed, and a stable and fast internet connection, the controls can work remarkably well.
To get into action, you can simply share the controls of the vibrator with your partner. Then, they have full control over the vibrator and all its functions. Although once they do have control, remember to place your phone as close to the vibrator as comfortable. Even though your partner is controlling it, the vibrator is still working through that Bluetooth connection.
Lovense claims a fairly good range for the remote for direct control. The claim goes as high as 45 feet. But it's worth noting that this is more a thing for "ideal conditions". Your real world use is unlikely to get the same results.
That's one of the reasons why connection with the vibrator keeps getting dropped for some people using the Lovense Lush 2. So keep the vibrator and primary smartphone as close as you possibly can.
Remote play is often targeted at couples in long-distance relationships. People who live hours, or maybe continents apart, but would still like to have some sense of intimacy.

There's also another angle to this remote play, and it's fairly popular. Lovense toys like the Lush 2 are very popular on cam websites. Where patrons may control the remote for the model. In fact, Lovense has partnered with several such sites to make this all possible. On several sites, the model can receive tips from patrons that coincide with their use of the remote.
What Are The Features Available On The Lovense App?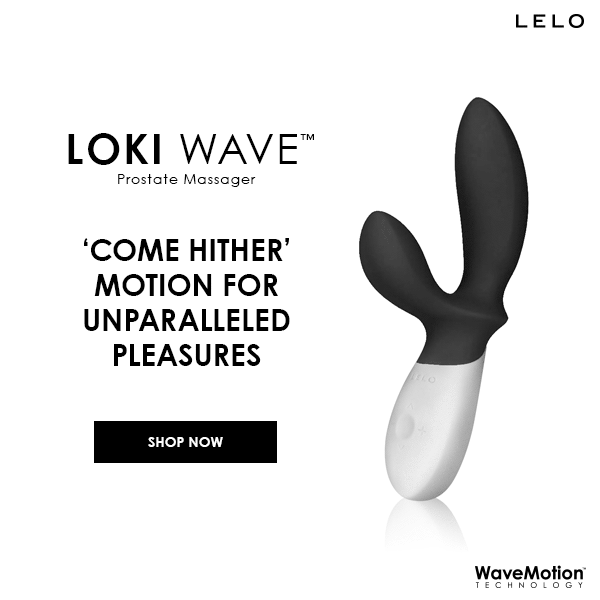 Once the Lovense app comes into play, you'll see a whole new world. This is the biggest strength of the vibrator and makes all the difference. Once you're connected, you get wired to the features that are the highlight of this Lovense Lush 2 review.
For one, there are practically infinite vibration patterns available on the app. And you can customize any pattern to your liking. Or just move your finger over the controls and have the vibration entirely at your command.
There's practically no latency, so things get worked out pretty well. Of course, there's a lot more going on.
Another feature lets you create your own patterns and save them.
A very cool feature is the vibration response to acoustics. The Lovense Lush 2 will vibrate along with music and get you off on your favorite beats. Now that's a whole new level of loving music. Eargasm and orgasm… what a combo!
It's also possible to set the Lush 2 to respond to a voice. Perhaps have your partner say sweet nothings into the phone that get the vibrator whirring just right!
And finally, there's the use as an alarm! I find this little feature somewhat useful, and a whole lot of hilarious. Waking up to pleasure is everybody's idea of a good morning, but sleeping with a vibrator inserted isn't all that hot.
To be fair, the vibrator is comfortable and it can stay in for several hours without trouble. However, I can't help but feel that the idea is absurd.
Audio Response On The Lush
Vibrating in response to audio input is cool, but really what is the performance here? The good thing is, that the Lush 2 doesn't forget that its primary job is to be a vibrator. So it's more interested in delivering vibrations rather than plainly following audio input.
Simply put, this vibrator puts vibrations and your pleasure first. Of course, it will still follow the music and the acoustics, but it has a generally higher threshold for vibrations. A quick noise, for example, clapping will see the vibrator start with a good, satisfactory power output.
Similarly, though it will try to stay in tune with music, it will keep the vibrations going at a steady level. That way, we can always bank on the music input being pleasurable!
Noise Levels And Public Play With The Lush 2
Lovense Lush 2 is very quiet, which makes it excellent for public play. It's quite comfortable when inserted and can stay in position with ease. Besides, the tail is thin enough to not create an obviously visible appearance.
So, there you have it, a vibrator that's perfect for public play and other naughty things you can think of. Share the control with your partner and have a hot date full of pleasure and exciting stimulation.
The vibrator is quiet, its vibrations are strong, and the rumbly goodness of those vibrations makes me want to write a poem about it. Lovense says that the maximum noise from this vibrator, even at full intensity, is less than 50 dB.
That's not troublesome levels of noise. Besides, as you're unlikely to run it at top intensity all the time, the actual noise level will be far lower. 
Best-selling Remote Vibrator
Additional Features And Specs
Battery Life Of The Lovense Lush 2
A Lithium-ion battery powers the Lovense Lush 2. The company claims a play time of 5 hours, but that's way beyond what you'll see in practical use. I'd say two hours would be an excellent use of the battery as well!
The vibrator is USB rechargeable and has a pin-style charger. Lovense has chosen to put the charging point very near the vibrating side of the Lush 2. It's a bit of an odd position, but hey, it works just fine!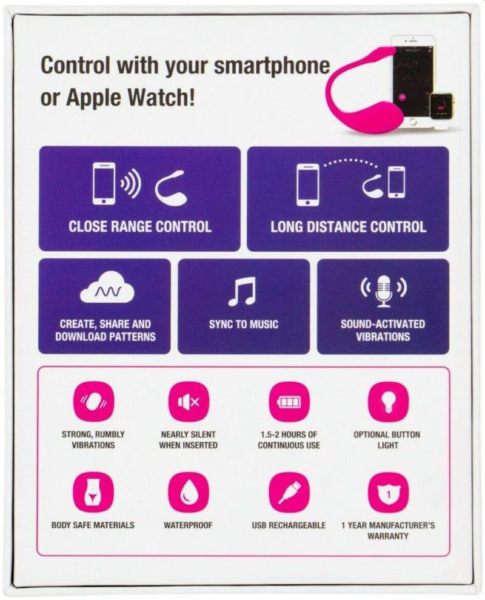 Waterproofing And Cleaning
Lovense Lush 2 is completely waterproof. So you can take it to the shower if you prefer. As with most vibrators, being waterproof also makes it easier to clean. Since now you can clean it more thoroughly without worrying about water getting into the vibrator.
Connectivity
Lovense Lush 2 is compatible with:
iPhone/iPad Air/iPad Mini/iPod Touch iOS 9.0 and later
Android devices with Android 4.3 or later, provided they have Bluetooth 4.0
Mac (Bluetooth 4.0)
Windows, though this needs a Lovense USB Bluetooth adapter
Lovense Lush 3 vs Lovense Lush 2
Lovense has recently released the Lush 3, which is an upgrade over the Lush 2. With the new vibrator around, which one should be your preferred pick? Let's get to action with a quick Lovense Lush 3 vs Lovense Lush 2 comparison.
Basics Of The Lush 3
In the basics of operation and shape, Lovense Lush 3 is pretty much the same as its predecessor. There is no significant change in appearance or how this vibrator interacts with the app. The teledildonics are as great (rather, improved) and the functioning is wonderful.
However, the changes on the new vibrator are big in their own way. Lovense claims that they have made significant technological improvements to the Lush 3. Most of these changes live inside the vibrator's body and are thus not as easily quantified by observation.
But there are some obvious changes in appearance. For one, the Lush 3 has chosen to pick magnetic connectors for charging. This is the clearest visual difference between the Lush 3 and Lush 2. Another change is the "fixed tail" that purportedly makes the vibrator more stable and keeps it in place. 
Construction – What Changed With The Lush 3?
As we know, the appearance of the Lush 3 is broadly still the same as the Lush 2. However, according to Lovense, the innards have been redesigned. The new vibrator uses a redesigned antenna and printed circuit board for better performance.
Lovense says this means that the Bluetooth connection is now much stabler and won't fall off easily. That is a bold claim, but given how connectivity improved from Lush to Lush 2, it might very well be true. Better connectivity means more fun running the vibrator and less frustration in getting it to connect.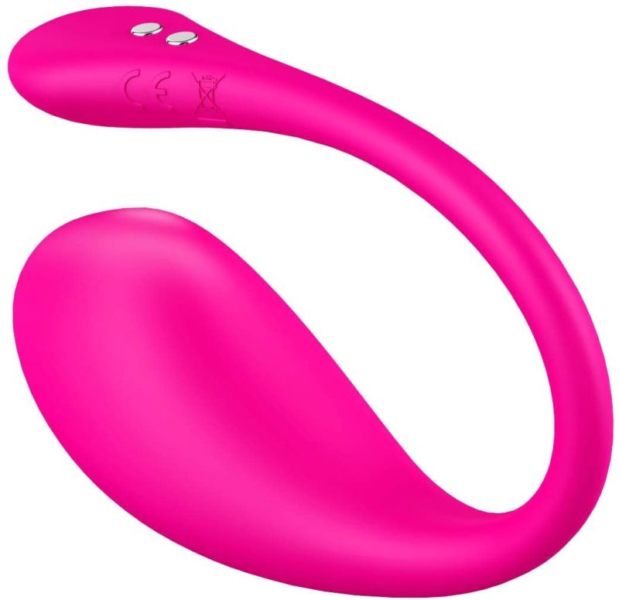 That said, the Lush 3 is still new to the market. And while so far it does seem to work as advertised, its longevity can only be ascertained with time.
Another change in the construction is the "fixed tail". They've changed the construction of the tail at the U-shaped curved part. It's ever so slightly more rigid. This change lets the Lush 3 have a better grip and stay in position for longer.
The good part is that this has been achieved by maintaining the comfort level of the vibrator. So while it is a more snug fit, it doesn't feel like it's pinching or holding on too tight.
Battery And Charging
Another change is the movement of the charging setup. Lovense has moved to magnetic chargers for the Lush 3, and contact points have dutifully showed up at the arm of the antenna. This is a good thing and a bad thing.
The good part is obviously the ease of charging using a magnetic charger. Besides, it is a better option overall than the pin-based chargers. That's true even for the waterproofing and general maintenance of the gadget.
The downside of taking this approach is the extra effort cleaning might require. The contact points and the underlying silicone are the perfect places for lubricant and similar substances to get stuck. Well, there's always a way to get it out, but it's tough to appreciate the effort this requires.
Lovense Lush 3 is USB chargeable, so it's always possible to get juice into this vibrator. Although the claim of 5 hours of battery life is a tall one. I'd say even three hours of continuous play would get you counted in the lucky ones. I won't be surprised if it gave up after an hour.
Vibration Strength And Controls
Technically, Lush 3 is the stronger vibrator. Practically, Lovense Lush 2 handles vibrations better. So while Lush 3 may have greater power at its disposal, the Lush 2 offers more responsiveness. That makes the Lush 2 edge out the newer vibrator, if only by a hair.
That said, you can simply go along with available controls. Since it's the app that controls either vibrator, the controls remain the same.
Is The Lovense Lush 2 A Good Buy?
The way our Lovense Lush 2 review sees it, there is every reason to enjoy (and buy) this tiny and powerful vibrator. It has a small form but packs a remarkable punch to be an amazing vibrator.
Lovense's teledildonics technology is at its best with the Lush 2. You get excellent vibrations, low latency, and the ability to control the vibrator from anywhere in the world. It can vibrate to music and voice.
Plus, there's the fun-filled feature of using your Lovense Lush 2 as an alarm! That works because the vibrator is comfortable to insert and wear for longer times. And that quality really comes in handy for another awesome feature of this vibrator – public play without being noisy and keeping pleasure at its max.
Best-selling Remote Vibrator