(Last Updated On: November 23, 2021)
Deep throating is something of a forbidden fruit. It's a challenge to women, and a desire for men; simply because of how rare it can be. The biggest obstacle in the path of deepthroating is the gag reflex. It is an involuntary reflex and can be triggered if an object travels too far in your mouth. Learning how to deep throat is all about scoring a win over your gag reflex. If you have picked up the challenge of deep throating your man, you should make use of this article as a guide.
Understand The Gag Reflex Before Deepthroating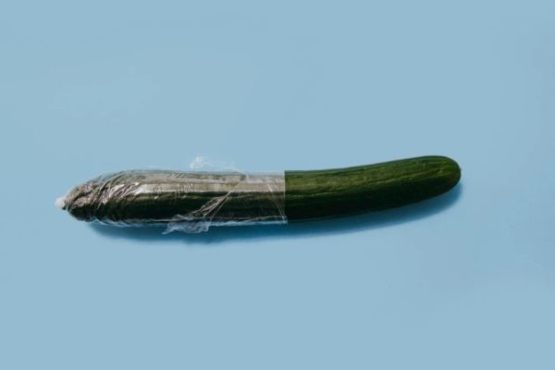 As I said, the gag reflex is a natural, involuntary reaction. Knowing how to deepthroat means desensitizing your body to the gag reflex. While it has its uses, is something that you can get rid of without any fear. Approximately 37% of the women do not have a gag reflex, and that makes them perfect candidates for deep throating fun.
However, getting over the gag reflex can also be an acquired skill, and you can get it by training your body. With the gag reflex out of the way, deep throating can be fun, easier, pleasurable, and of course, comfortable.
Desensitizing Yourself To The Gag Reflex
Training yourself against the gag reflex can take days, if not weeks. So be patient and don't expect results immediately. Here are some things to train your gag reflex:
Start with a phallic object. A dildo is a great choice, but the handle of a toothbrush works just fine as well. Just make sure whatever you choose is sanitary and sterilized.
Put the object in your mouth and take it towards your throat until your gag reflex is triggered.
Try to maintain the object in your mouth for about 10 seconds, while simultaneously trying to maintain normal breathing.
Repeat the above process a couple of times every day for a few days, until you're confident that you've got the gag reflex under control.
As the days pass, you will see the gag reflex being less pronounced, and you may eventually train yourself to avoid it altogether.
There are plenty of tricks going around for avoiding the gag reflex. In my opinion, that's a mixed bag, but if you feel something else is more convenient, give it a shot!
What If I Cannot Train My Gag Reflex?
A small percentage of people are unable to control their gag reflex with training, or even more intensive options. In case you are one of these people, it's better to give up on deep throat oral sex and put your energies elsewhere, like in amazing techniques to give him a blowjob.
Having An Understanding Of Deepthroating And Gag Reflex
Deep throating is taxing for the one performing it. You might find your eyes getting watery, breathing has to be timed, and of course, there's the gag reflex. It is perfectly okay to say no if you find it too much to handle. Your partner should understand how difficult it is, and be supportive of your decision. If he turns out to be a scumbag who can't really bother with your problems as long as he gets to stick his dick down your throat, you should consider ways to make him understand.
Deepthroating Basics — What The Man Needs To Do
Now that you're all set for deepthroating, here's what the man needs to do: Get an erection. Yep, that's it. He should not thrust or try to move your head by himself. Setting the pace, deciding the position, and actually doing the act is all up to you. His role is simply to enjoy (with some gratitude) the amazing thing you're doing for him.
How To Deepthroat By Taking The Right Position
Deepthroating is going to be easier in some positions as compared to others. A great position for deepthroating is one where your mouth and throat are in alignment. Think of the angle sword-swallowers use. If it works with swords, it has to work with a penis, right?
You can try to achieve this by lying down towards the edge of the bed, while he stands over your head with his feet on the floor. Another, relatively simpler position is to lie down on the bed, and he can come your you in a 69-like position.
Breathing And Dealing With Saliva While Deepthroating
As you deepthroat, you may notice your mouth generating a ton of saliva. It is perfectly okay, and indeed works as a natural lubricant. So don't worry about it, and continue without a worry.
Breathing is a more complex question. It is going to be difficult to breathe while you have a penis going down your throat. Obviously, breathing isn't negotiable, so you will have to find ways to breathe during deepthroating. Here are some tips you can use:
Breathe through your nose.
Slide him out a bit and use that moment to breathe in. Remember, you're controlling the thrusting and pace here.
If it gets too uncomfortable, take a break. It doesn't matter if he's almost there, breathing comes first.
Deep Throating Tips To Make It More Pleasurable
You haven't got a handle on how to deep throat until you know how to make it more pleasurable and fun. Going through all that just to put a dick down your throat seems pointless if he isn't going to get something amazing out of it. Here are some tricks you can employ to make things way more exciting:
Lick His Balls
Once he's all in, and you're deepthroating, chances are his balls will be right in front of your chin. Get your tongue out and play with his balls, licking and flicking them with your tongue. The unique angle and unexpected sensation will be quite a turn on for him!
Hum
Hum a song as you are deepthroating him. The vibrations and sensations will excite him, and give him a unique feel. Plus, the humming may keep gagging at bay so you'll be more comfortable as well.
Use Your Hands
Use your hands for some fun. You can reach your hands around him and hold him by his butts. Or you can place them on his legs or stomach to control the speed and angle of his movement. There's plenty you can do, including massaging his perineum, fondling his balls, or placing a finger into his anus.
If he finishes while he's down your throat, it will be a unique, and different feeling for him. It is going to be different for you too, and like everything deep throating, it has its own challenges. In any case, the deep throating would be a job well done.
How To Deep Throat — Conclusion
Deep-throating is difficult and can be uncomfortable. You can try to reduce your gag reflex by training as you learn how to deep throat, but remember that deep throating is tough. Gagging in some degree is going to be inevitable. You should do this only if you want to do it. Don't let your man force you into deep throating just for the sake of his curiosity. But then again, trying new things can be fun! So take your time thinking and deciding.